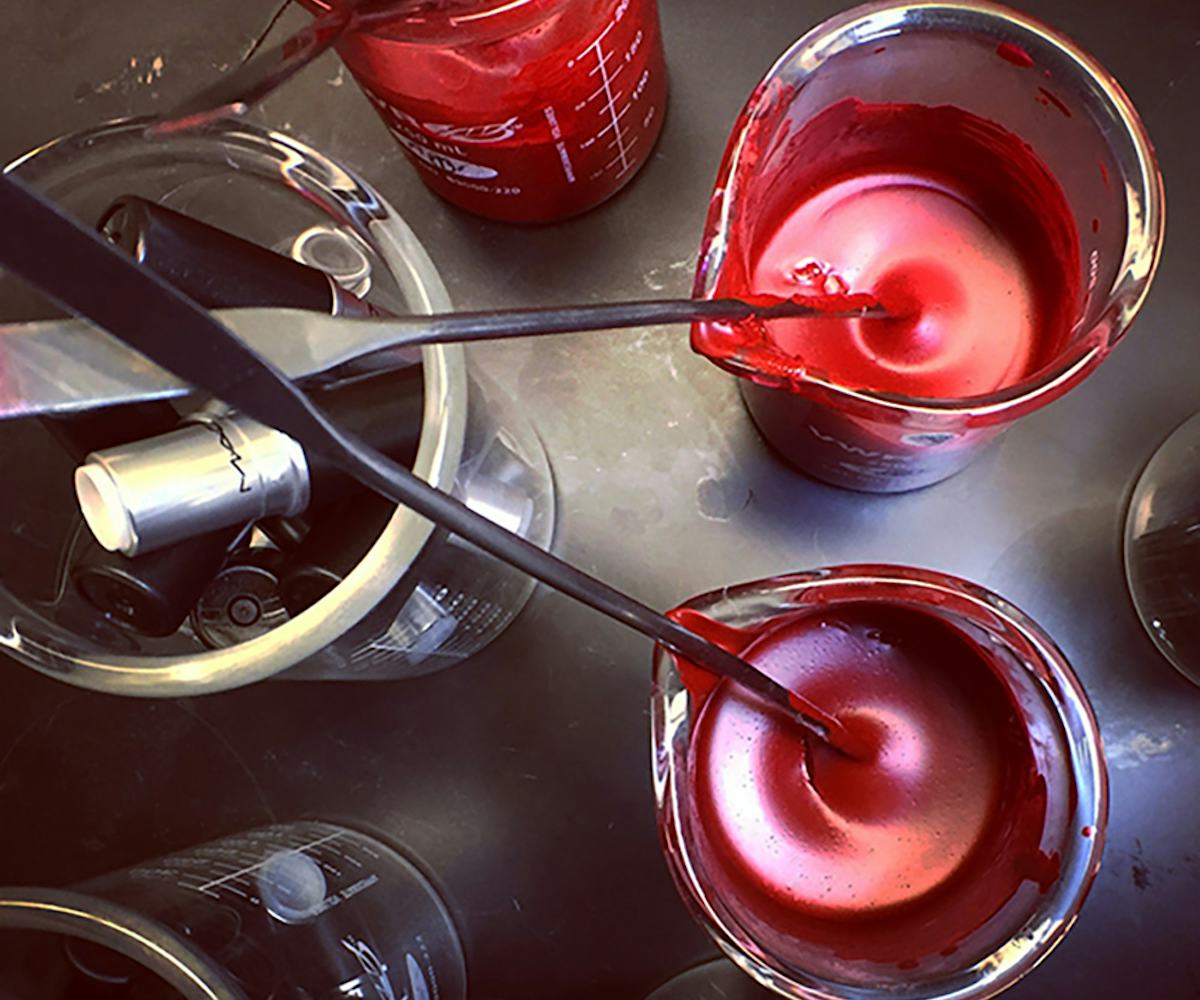 Photo courtesy of M.A.C. Cosmetics
M.A.C Has A Major Collab Coming Our Way
Get ready for 10 new lipstick shades dreamed up by the best in beauty
For many of us, creating our very own signature lipstick shade is the dream. Thanks to M.A.C, this dream is coming true for 10 lucky beauty gurus.
From beauty bloggers and editors to makeup artists, the cosmetics brand teamed up with an all-star team of beauty influencers from all over the globe to create their own lipsticks. The group is currently in the Toronto lab, getting to work.
Come spring, we'll all be able to wear signature shades by Laura Lee, Gabriel Zamora, Fleur De Force, Alessandra Steinherr, Samantha Ravndahl, Vic Ceridono, Fouz, Enjoy Phoenix, Caroline Daur, and Nikkia Joy. We won't lie, we're definitely feeling a little jealous. Who wouldn't want their name on a M.A.C product?
We'll have to wait until April to see what they came up with, but hey, now we have another reason to get excited for spring. Stay tuned for more details as they roll in and check out the @MACcosmetics Instagram stories and Snapchat now to see what's happening in Toronto.