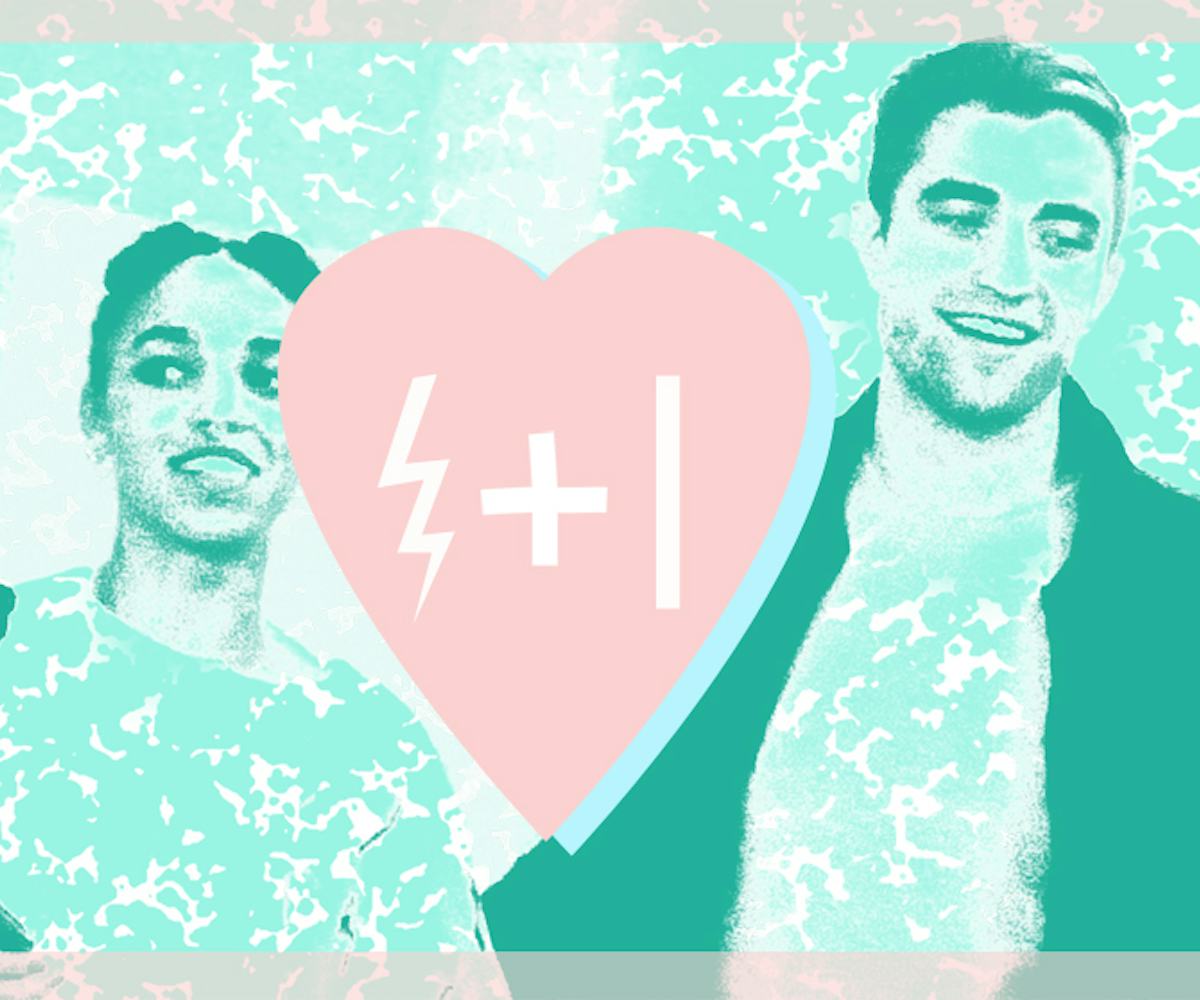 Mainstream Celebrities Who Are Dating Indie Hotties
by leila brillson + ben barna + gabrielle korn
When super-popular celebrities with cookie-cutter good looks date each other, it's just boring. Like, yeah, of course you want to be with each other: You were both in that action movie about nothing and have the same extreme cheekbone angles. We're way more interested in celebrities who date outside of their mainstream status. Rather than Ken going for Barbie, we want to see Ken going for that shy weirdo in a punk band.
The good news? It's not an impossible dream. Ahead, mainstream celebs who have indie partners. Get ready to feel seriously warm and mushy inside. 
photo by Kevork Djansezian / Getty Images
Brie Larson & Alex Greenwald
If this past awards show season has taught us anything, it's that Brie Larson is not only super-talented, but she's also one of the most genuine people in the entertainment industry. So it's no wonder that she's also in one of the most long-lasting relationships in Young Hollywood. The pop-star-turned-actress has been dating former Phantom Planet member Alex Greenwald for at least three years now. If you haven't heard them talk about one another, here's a little dose: "Oh man, I mean, he's the other half of the equation—how can you explain support?" she told ET backstage at the Screen Actor's Guild Awards. "I mean, it goes beyond anything. He's just my person, he's my best friend." So adorable.
Andy Samberg & Joanna Newsom
Andy isn't exactly the king of mainstream (even though he was a lead SNL player and is on an Emmy Award-winning show), but his marriage to Joanna Newsom is often surprising—to Joanna Newsom fans. Samberg, however, grew up in the Bay Area and was a fan of Newsom's who—little known fact—is part winged magical pixie. 
Robert Pattinson & FKA Twigs
FKA Twigs has been rightfully vocal about the criticism she has received by dating the Twilight actor because of the insane built-in fan base, but the truth is: Robert Pattinson has been reluctantly in the spotlight since the beginning, and pairing him with another Hollywood bigwig simply isn't his style. He's always been spotted at concerts and digging indie music, and it is no wonder Twigs caught his eye. Just watch "Two Weeks" and try not to fall in love.
Krysten Ritter & Adam Granduciel
Dating the lead singer of your favorite band is bucket-list stuff, and Krysten Ritter can now cross it off hers. The 33-year-old actress has gone on record saying that prog rockers The War on Drugs are her favorite band. Well, she and lead singer Adam Granduciel have been dating for over a year after she attended a few of his shows. While together, both have experienced career highs: She's the lead in Marvel's upcoming Netflix series Jessica Jones, and his third album, Lost in the Dream, was one of the best of last year, according to Pitchfork. Never break up, guys.
Photo via @zoeisabellakravitz instagram
Zoe Kravitz and Twin Shadow's George Lewis Jr.
Back when they performed a steamy duet of Sade's "No Ordinary Love" on Late Night With Seth Meyers, the chemistry between Zoe Kravitz and Twin Shadow was very apparent. Well, apparently we weren't seeing things, as the two have been spotted around New York City kissing and holding hands. They may be the best-looking couple since, well, her parents.
Photo by Jason Merritt / Getty Images
Jennifer Aniston and Justin Theroux
Justin Theroux, who is starring on an HBO drama and helped Ben Stiller write Tropic Thunder, isn't exactly indie. But next to wife Jennifer Aniston—the living, breathing embodiment of mainstream—he might as well be an outsider artist (hello, Mulholland Drive), especially when compared to that other dude Jen used to be married to.
Photo by Jason Merritt / Getty Images
Keira Knightley and James Righton
Oscar-nominee and incredible human being Keira Knightley is married to James Righton, of the mid-'00s nü-rave keyboardist band Klaxons. (If you are unfamiliar with Klaxons, you clearly were not dancing in some dark, sweaty club in 2009.) They have a baby together, and probably have an amazing record collection in a bad-ass London flat.