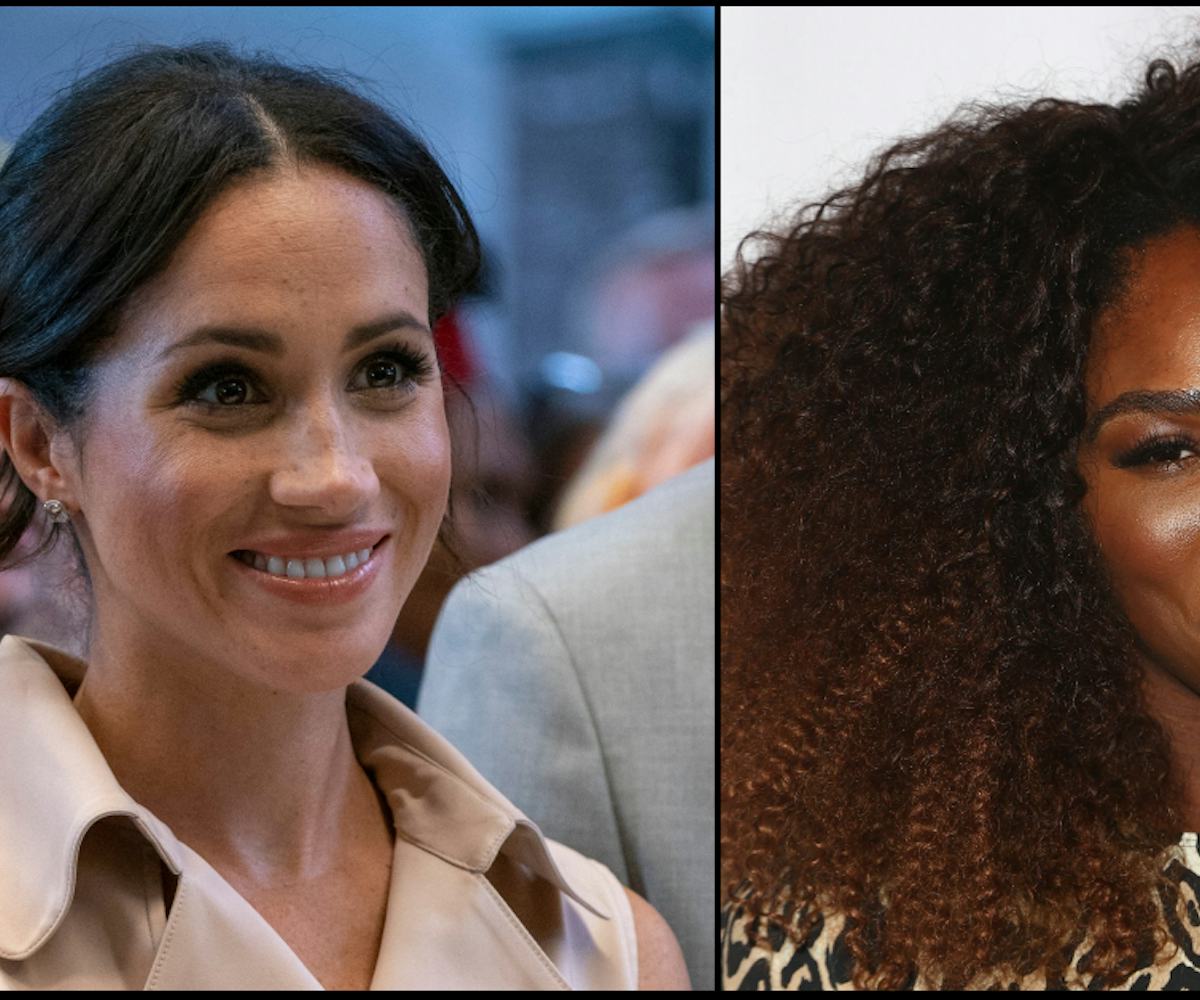 Photos by Tommaso Boddi and Arthur Edwards, Getty Images
Meghan Markle And Serena Williams Are The Power BFFs We Need
The two have been "relying on each other recently"
Serena Williams has been all over the news lately, following her wardrobe change, after the announcement of new dress code that deemed her catsuit unacceptable at the French Open, as well as her controversial loss at the US Open. Apparently, the Duchess of Sussex Meghan Markle has offered quite the emotional support throughout all this.
"We were actually just texting each other this morning," Williams revealed in a recent interview with Australia's The Sunday Project (reportedly filmed as the US Open unfolded). "We have known each other for a long time, but we really kind of are relying on each other quite a lot recently," the tennis player added. 
Williams took to Instagram just last week to promote Markle's cookbook, saying, "I used to call you Meghan (and I still do) but dear Duchess of Sussex your first project Together a cookbook bringing women of all cultures together. I could not be more excited about it and proud of you.It's beautiful—diversity, inclusivity, coming together in grief or joy—there is just so much love."
In an interview with Voguelast year, Markle also revealed to be quite good pals with Williams, saying that, "She will be an amazing mom. The very best, because she is so attuned to balancing strength and sensitivity. Plus, given that she is pretty epic at karaoke, I think she'll put her signature Serena spin on singing lullabies for the baby. I can't wait for that!" 
How do I get in on this friendship?