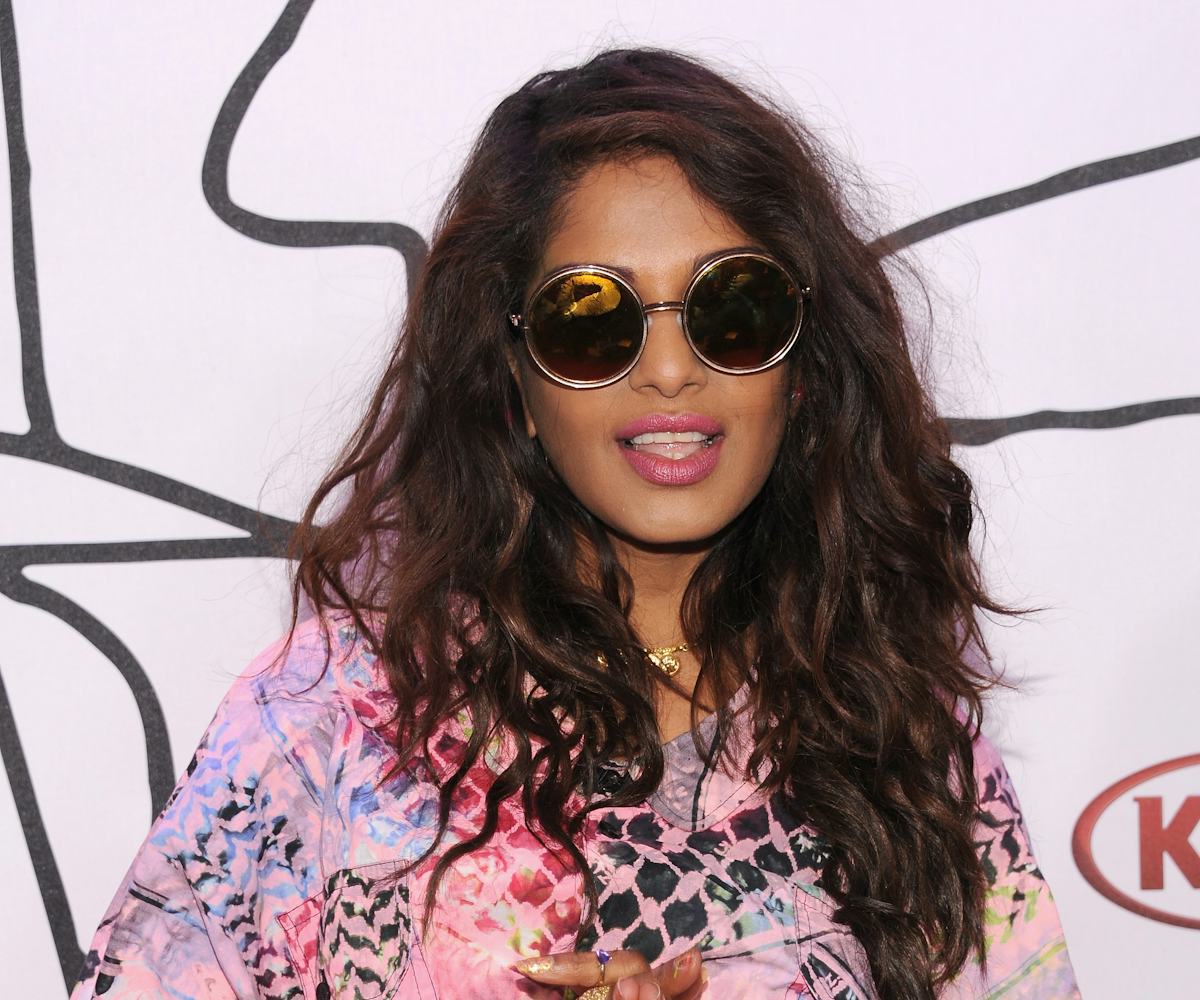 Photo by Dimitrios Kambouris / Getty Images
m.i.a. details her troubling relationship with diplo
in a new interview with rolling stone
Ten years ago, M.I.A. stormed onto the global stage with her convention-shattering album, Arular. To mark the anniversary, she gave a bracingly honest interview with Rolling Stone, where she revealed some pretty disturbing details about her professional and romantic relationship with producer Diplo, whose already-shoddy reputation just took another hit. 
"By the time that was happening to me, I was with Diplo and he basically just like shat on every good thing that was happening to me," she said about her rise to fame. "And I just didn't enjoy it because if I was on a cover of a magazine he'll be like, "What do you want to do, like be on the dentist waiting room table? Like, is that what a magazine is for? It's corny. Like, don't do magazines."
Diplo ended up becoming a big star in his own right, producing songs for Madonna and Beyoncé, and on the strength of his own music projects Major Lazer and Jack Ü. This of course led to a brief relationship with Katy Perry, and that whole Taylor Swift debacle, which M.I.A touches on in the rest of her pretty scathing comments:
When I got signed by Interscope, he literally smashed my hotel room and broke all the furniture because he was so angry I got picked up by a major label and it was the corniest thing in the world that could possibly happen ... So the whole two years I was with him, I just let him dictate. I basically had this man dictate to me how everything in America that I experienced was completely, like, irrelevant, and it was nothing. So it was kind of a weird time for me.
It's only now when I look back at it in 2015, I can see that he was just jealous and he couldn't wait to be Taylor Swift's best friend and date Katy Perry. But at that time I believed him. I just felt like he was right, and he was something of a political, righteous person with some values. I didn't realize it was just jealousy.
But despite what sounds like an extremely problematic relationship, it looks like time heals all wounds. Diplo
of the two of them on his Instagram two weeks ago with the caption "Best friends forever," and M.I.A shared a photo of the selfie being taken on her Instagram. The takeaway here is that for some reason people don't stay mad at Diplo for long. 
(via Rolling Stone)