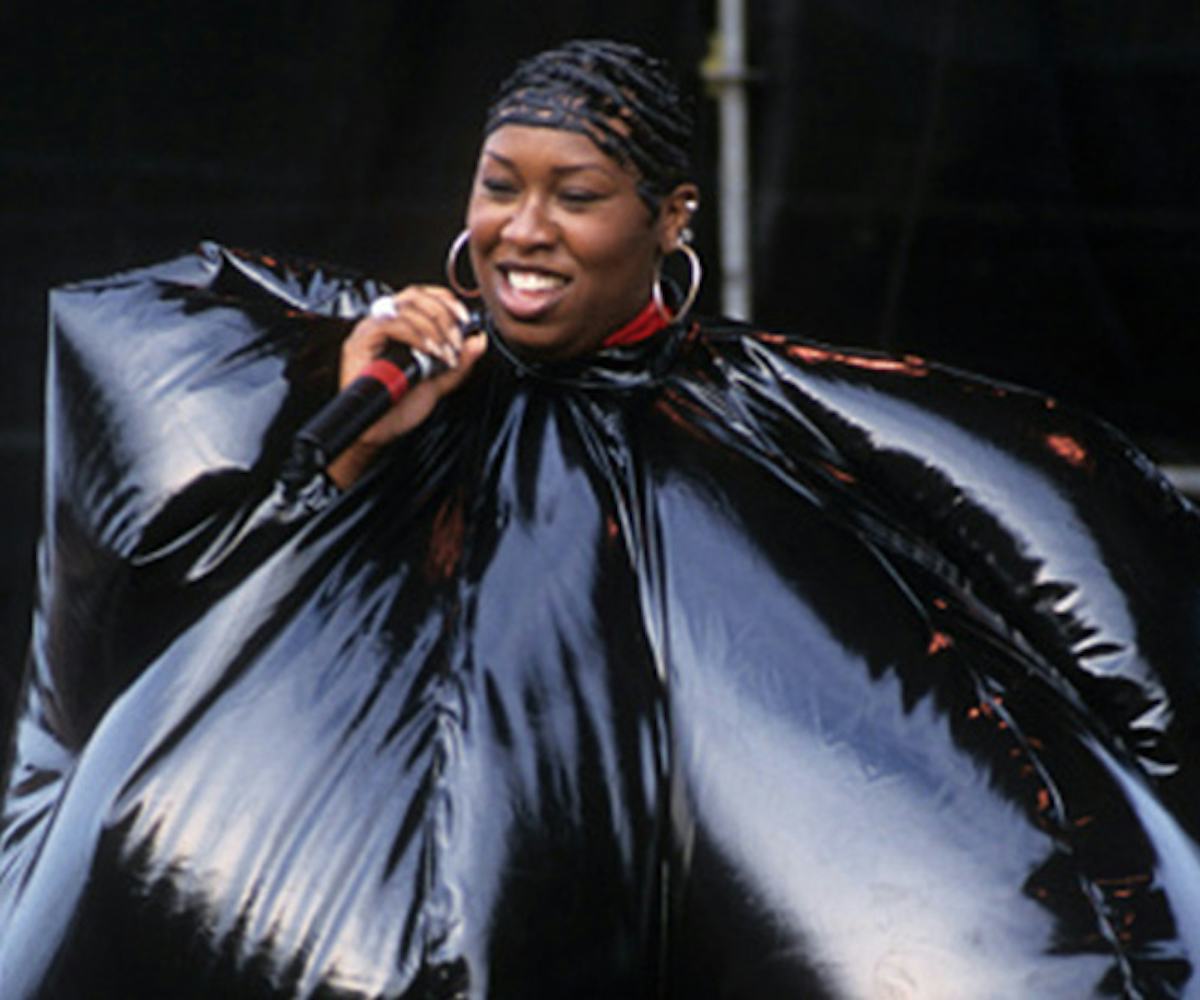 Photo by Steve Eichner/Getty Images
Thousands Of People Want To Replace This Confederate Statue With Missy Elliott
1000 percent here for this
After the violent neo-Nazi rally in Charlottesville that left one protestor, Heather Heyer, dead, some cities have been working to remove their Confederate statues. In other instances, people have gone ahead and removed the statues themselves. In Portsmouth, Virginia, however, one petition is calling to destroy a Confederate monument and replace it with a "true Portsmouth native hero," Missy Elliott.
"Who better to encapsulate the culture and spirit of the city enshrined in a new monument than Grammy Award winning rapper, dancer, and record producer Missy 'Misdemeanor' Elliott," the petition's creator, Nathan Coflin, writes. "Together we can put white supremacy down, flip it and reverse it."
And more than 10,000 people agree with Coflin. Since the petition hit more than 10,000 supporters, the petition will now be handed over to the mayor. 
Elliott was born in Portsmouth in 1971 to a power company dispatcher and a welder, according to Dazed. "Missy is all of us," Coflin writes in the petition. "Everything the Confederacy was not."
The petition was created following a "Remove the Stain" rally, organized by the Coalition for Black Americans, that took place in Portsmouth, where local residents peacefully protested in front of a Confederate monument in the Old Towne area of the city. 
Residents have been calling for the statue's removal since Dylann Roof killed nine people at a church in Charleston, South Carolina, in 2015. Portsmouth's mayor, John L. Rowe, says he intends to have the Confederate monument moved to a local cemetery, the New York Times reports. 
I, for one, think Elliott would be the perfect replacement for the Confederate soldier. In the words of Elliott herself, "You won't find a bitch that's even betta."