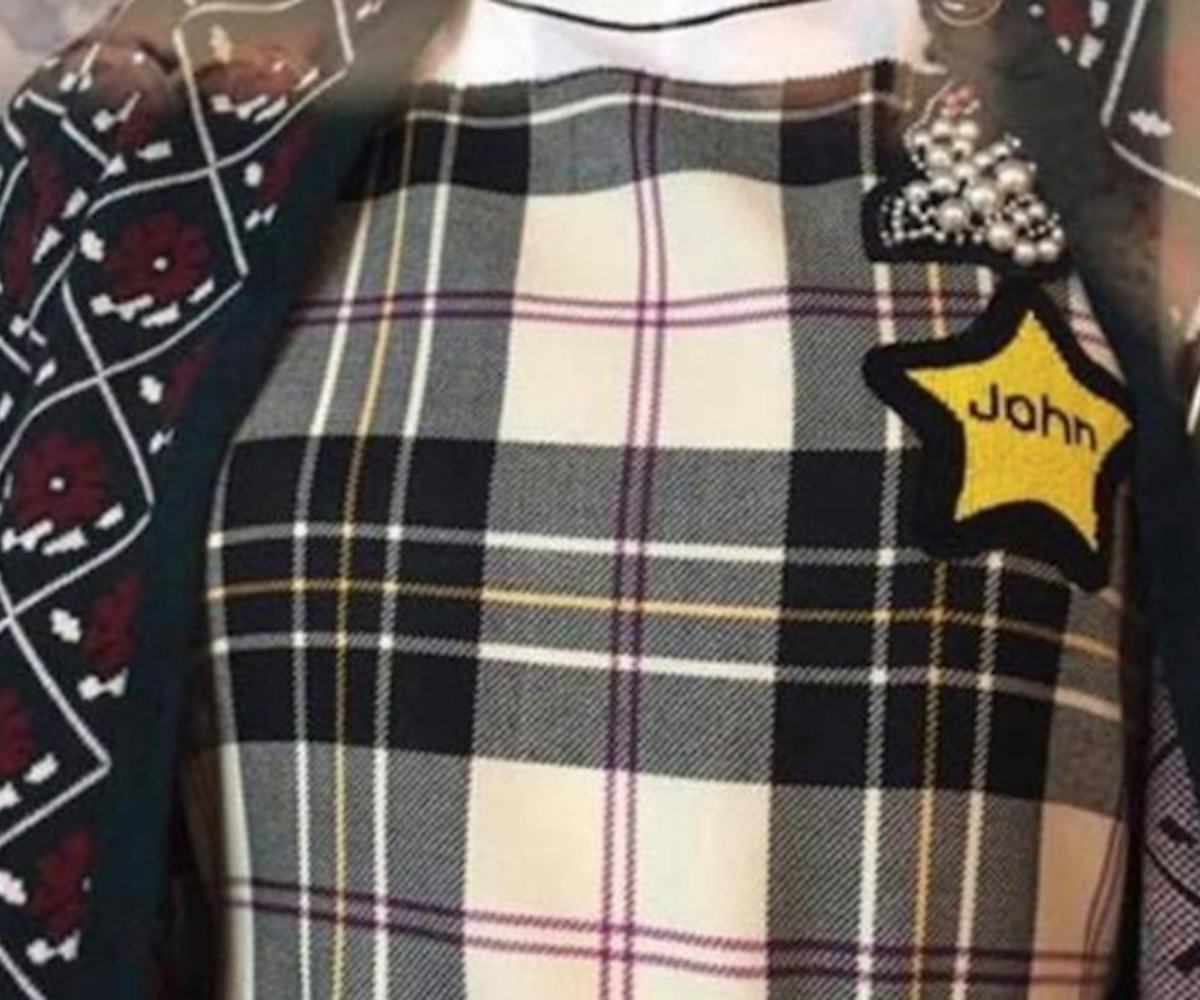 Facebook/Jewish Chick
Miu Miu Learns The Hard Way That You Don't Put Yellow Star Patches On Clothes
It reminded people of the Holocaust
Miu Miu recently released its pre-fall collection, and they've already had to make a few edits. The clothing brand has had to pull at least three items of clothing with yellow star patches on them, according to The Cut, after people on social media said they resembled badges that Jews were forced to wear during the Holocaust.
Dresses, skirts, and jackets had five-pointed yellow stars with "John" embroidered on them. It was a little too similar to the six-pointed gold Star of David. 
A blogger that goes by the name of Jewish Chick posted about the offensive clothing on Facebook. Along with a photo of a plaid dress with a star patch, she wrote, "Miu Miu's Fall/Winter 2017 Collection... thoughts on the yellow star?" 
After two days of heavy social media backlash, Miu Miu's senior vice president of marketing and communications reached out and said, "It was not Miu Miu's intent in any way to make any political or religious statement."
With all of the actual Nazis we have feeling empowered today, we probably shouldn't start using them for fashion inspo.