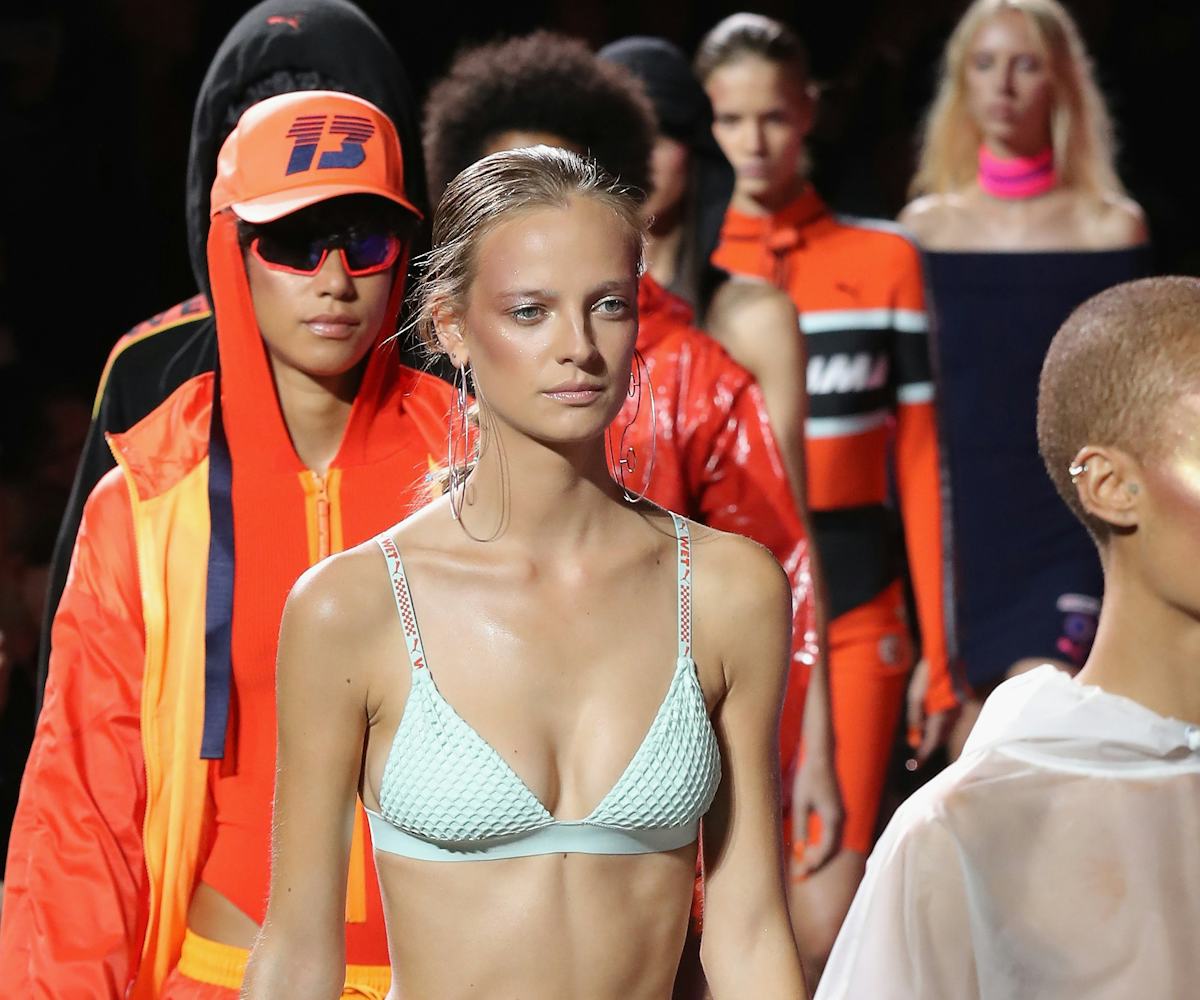 Photo by JP Yim/Getty Images
A New Law To Protect Models Against Sexual Harassment Is In The Works
The Model Alliance has teamed up with a New York State assemblywoman
With all of the recent news of sexual assault and harassment surrounding Hollywood, particularly involving Harvey Weinstein, there has been an outpouring of women sharing their personal accounts across all industries. Many have come forward with stories from working in the fashion industry, another industry with a known—yet unspoken—reputation of abuse and harassment. Models such as Cameron Russell and Sara Sampaio have begun sharing both anonymous and personal accounts of inappropriate, sometimes aggressive or abusive, behavior. Now, the Model Alliance, an organization that works to protect models working in the industry, is working to make sure models are protected from this abuse.
According to Fashionista, New York Assemblywoman Nily Rozic announced earlier this morning that she is teaming up with the organization to introduce a new bill: The Models' Harassment Protection Act. The new legislation will aim to keep models protected from sexual harassment and assault while working on set, something that seems to be sickeningly common with this line of work.
Because models are usually considered independent contractors, they don't get the benefits of typical employment protections, including those that prohibit sexual harassment in the workplace. This new bill would make it "an unlawful discriminatory practice for a modeling entity, whether it be a management agency or a company, to subject a model to harassment," regardless whether they're an employee or independent, thus making sure models are protected across the boards.  
"Models are often put on the spot to appear nude without their informed prior consent, they are not always provided adequate changing areas, and sometimes they are pressured to succumb to inappropriate sexual demands by people who control their professional destinies," says Sara Ziff, founder of Model Alliance, in a release. "In some cases, it's the agents—the very people who are supposed to be looking out for the models' best interests—who are the harassers or who facilitate meetings with people who abuse their power. It's time to hold people in the industry accountable by turning outrage into policy."
With creeps like Terry Richardson still actively working in the industry with barely a slap on the wrist, this new law is sadly a necessity.