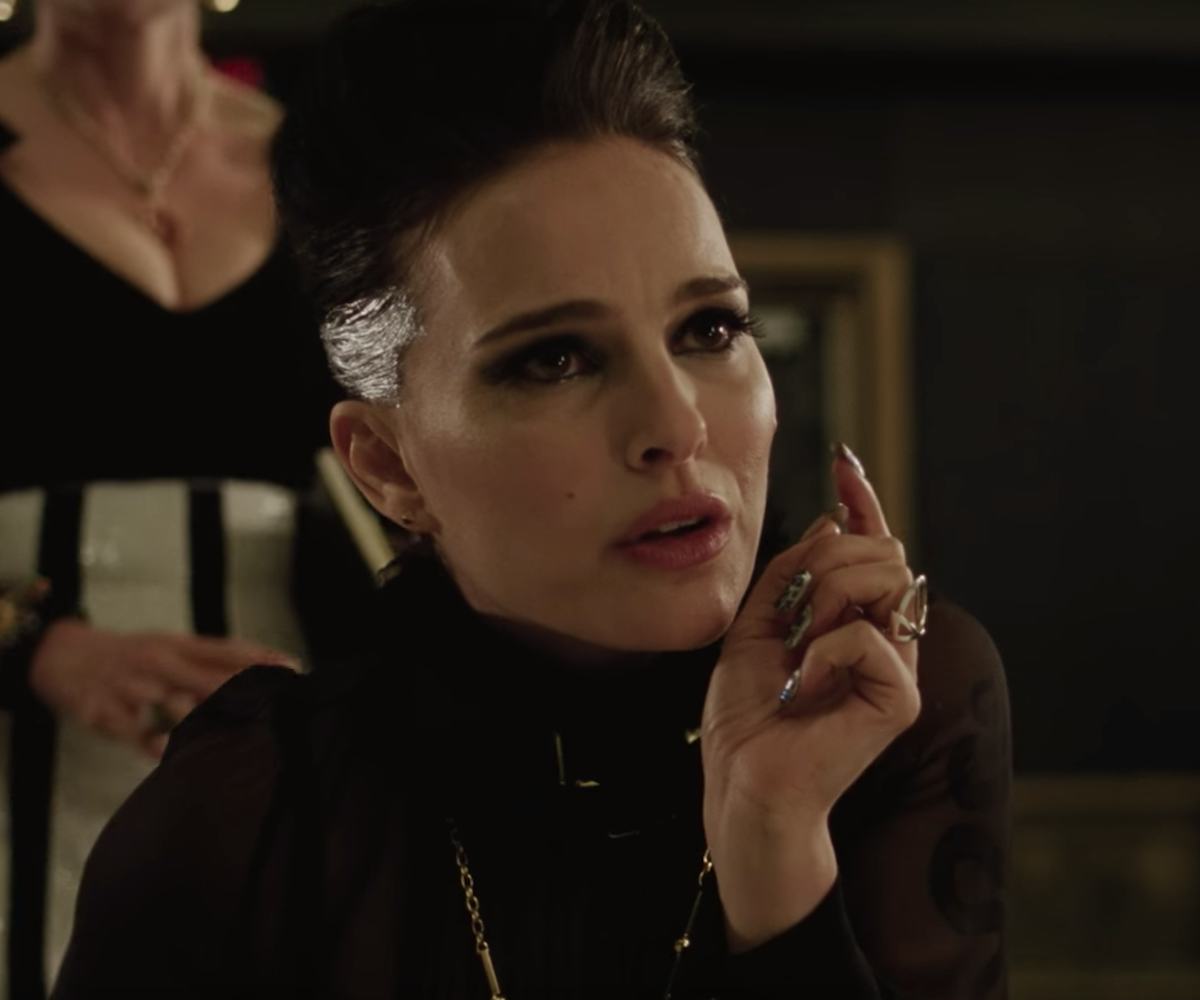 Screenshot via Youtube
Natalie Portman Is A Hysterical Pop Diva In 'Vox Lux' Trailer
Natalie Portman explores trauma and superstardom as she takes on the role of pop star Celeste in Vox Lux.
According to the trailer's description on YouTube, in 1999, young Celeste is discovered after performing a song she and her sister wrote about surviving a school shooting, though the visual only shows Portman's modern-day tantrums. The pop star appears to be done playing the role of a public figure, slamming her hand down on the dinner table as a waiter asks for a photo, and later screaming about not being treated like a human backstage at a concert.
Entertainment Weeklyoffers a bit of insight as to why Celeste's hysterics have reached new heights. She's back in her hometown for a performance, and a group of terrorists has triggered her childhood trauma, killing visitors at a beachside resort while donning regalia from one of her music videos, all on the night before she's scheduled to hit the stage. 
Brady Corbet directed the film, Jude Law co-stars as Celeste's manager, and Willem Dafoe narrates. Sia also penned Celeste's tracks, so you know the soundtrack will be killer. Catch the entire trailer, below. Vox Lux hits theaters December 7.