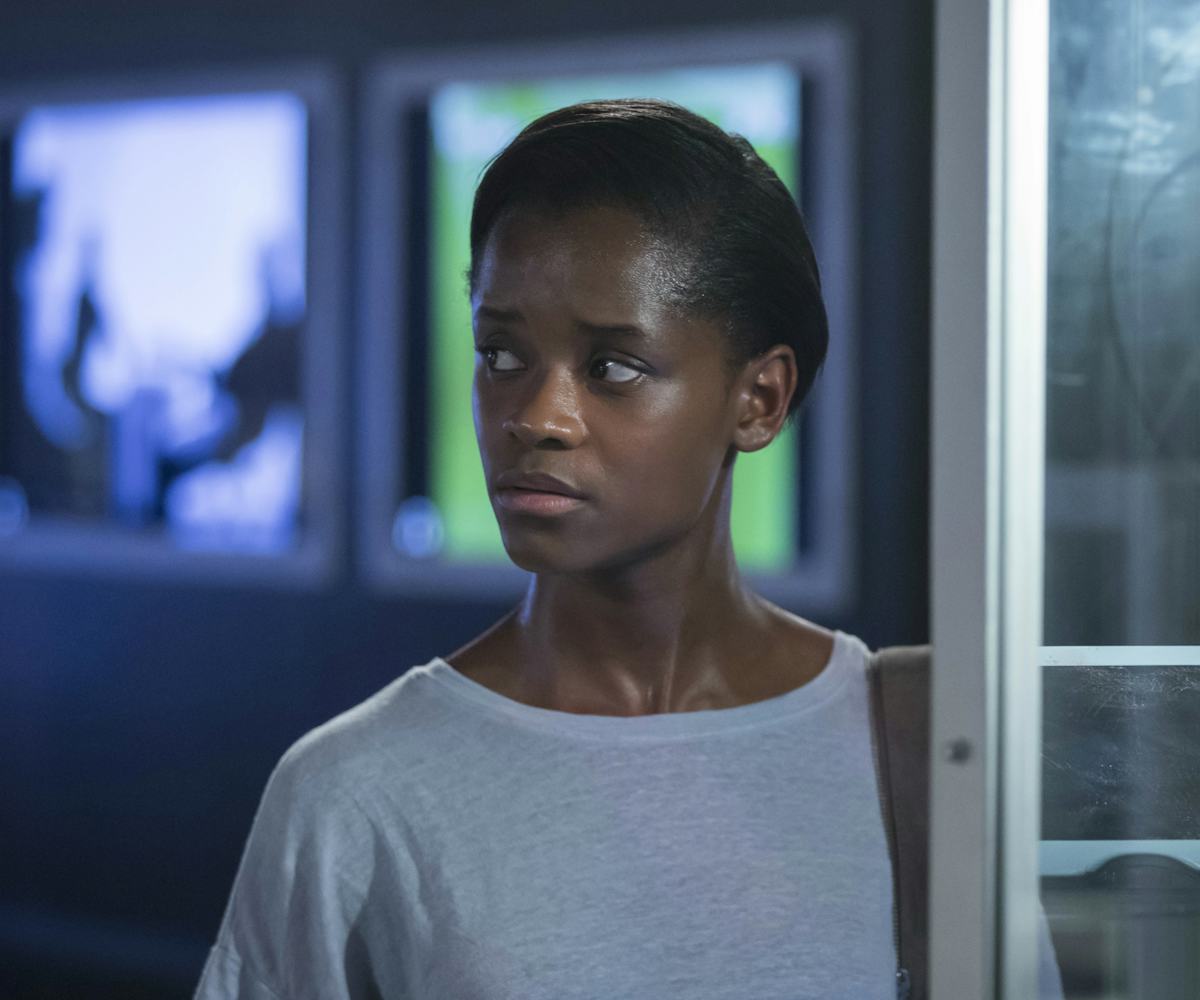 Photo by Jonathan Prime/Netflix
This Season Of 'Black Mirror' Will Let You Choose Your Own Adventure
With an interactive episode
Remember the Choose Your Own Adventurebook series from your childhood? Now, Netflix's Black Mirror will take a stab at interactive streaming. 
In case you weren't already enthralled enough by Black Mirror's uncanny ability to thrust you into fictional dystopias that sometimes feel a bit too realistic, now, you'll get to take part in deciding how it all goes down. According to a report by Bloomberg, the upcoming season will feature an interactive episode, in which viewers can make personal decisions that affect how the story line will conclude. Quartzy tried to get more detail out of Netflix, but received a cryptic reply: "You have the ability to choose your own response from Netflix: This or this." 
Netflix has already tried the interactive format with children's shows, including Puss In Book, which poses questions to the young viewers within the first few minutes of the episodes' start. After following the episode through, viewers have the option to try it all again and make different decisions that lead to other endings. According to Bloomberg's report, there are other interactive specials in the works for Netflix, but no word yet as to which series they are attached to. 
Season 5 of Black Mirror hits Netflix sometime in December, so catch up on all the technological terror before the streaming giant taps you to help with the decision-making.