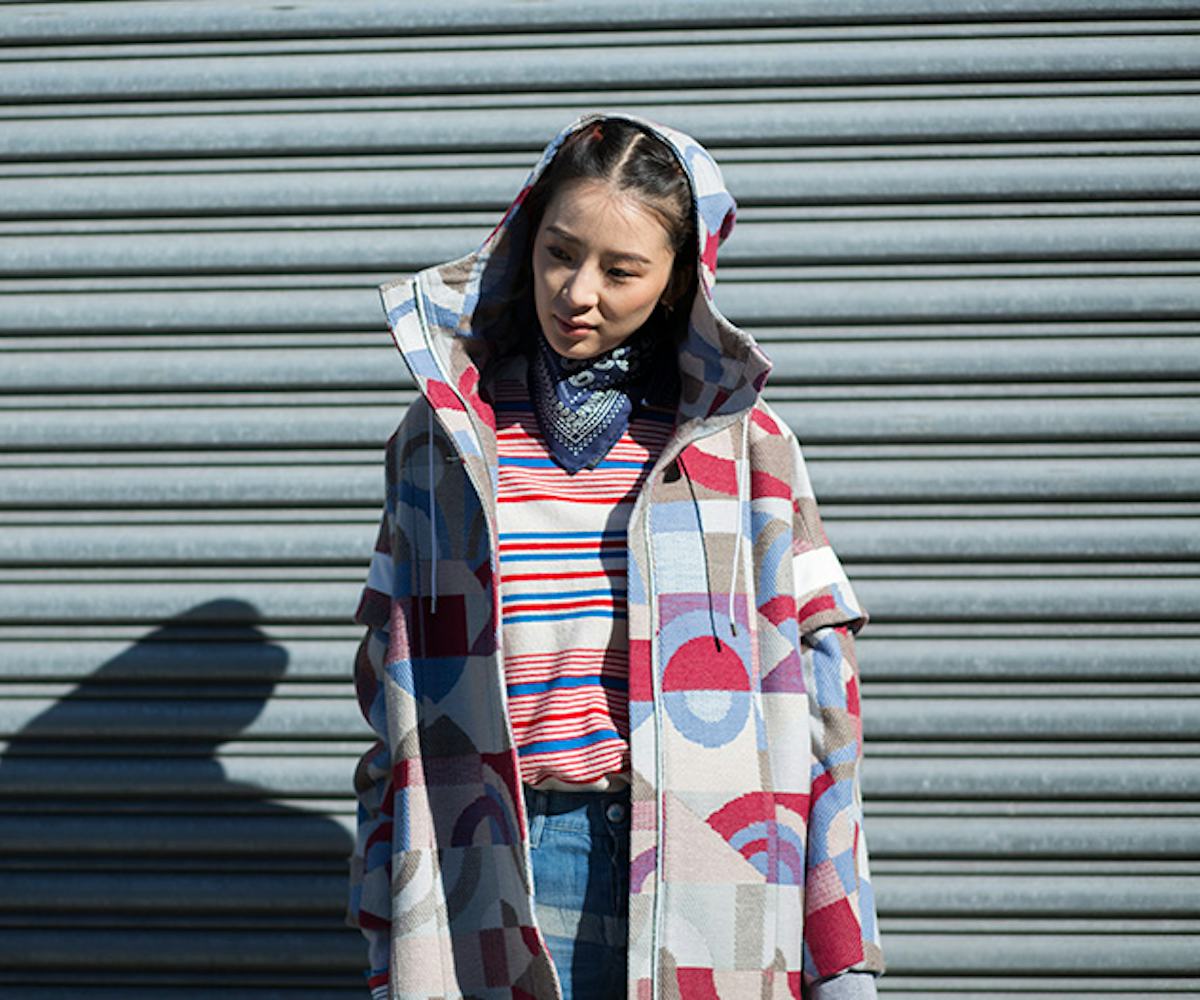 Photographed by Jack Maffucci.
The Coolest Street Style Pattern Plays From NYFW, Day Four
Valentine's Day is, for some people, an event. For others, it's an excuse to drink a bottle of wine alone, eat junk food, and watch some sappy flick. Then, for folks running and working NYFW, it's just another day in the life—only filled with more patterns, because you have to show some sort of celebration, right? Perhaps. Day four of NYFW saw more pattern play than any day prior. The temperatures didn't change a bit, but the street style got louder, brighter, and more playful. If you dress the part, you're almost halfway towards feeling loved, right? Mind over matter? Oh well. Check out the prettiest patterns and styles from day four. We're almost near the end, folks! Time to pull out all the stops.
This Way For More New York Fashion Week Street Style:
Wintour in Winter: a study of pattern prowess.
Basically.
Who doesn't want to wear a blanket-hoodie?
Stripe play.
Justine Skye mixing dots with illusions.
Betweed you and me, this is one of the best looks we've seen all season.
That bag says it all.
Normally, we're all about going beyond the grid, but when it's this good...
Fringe! Polka dots! Everything!
Take us to the Emerald City, please.
Fact: leopard print goes with anything—including other patterns.
Those polka dots raised this look from a perfect 10 to something way beyond.
Look no further than NYLON's Digital Market Assistant Jenna Igneri for a lesson in dark pattern play.
That is one coat you keep forever.
No one ever said patterns were strictly limited to coats and apparel. Just look at that bag!
We had to include this photo of Hari Nef and her Titanic hoodie. It's just too good.
Blue is beautiful.
When in doubt, throw on an almost-optical illusion and turn heads.
These two balance each other's patterns out with aplomb.
Snow queen vibes.