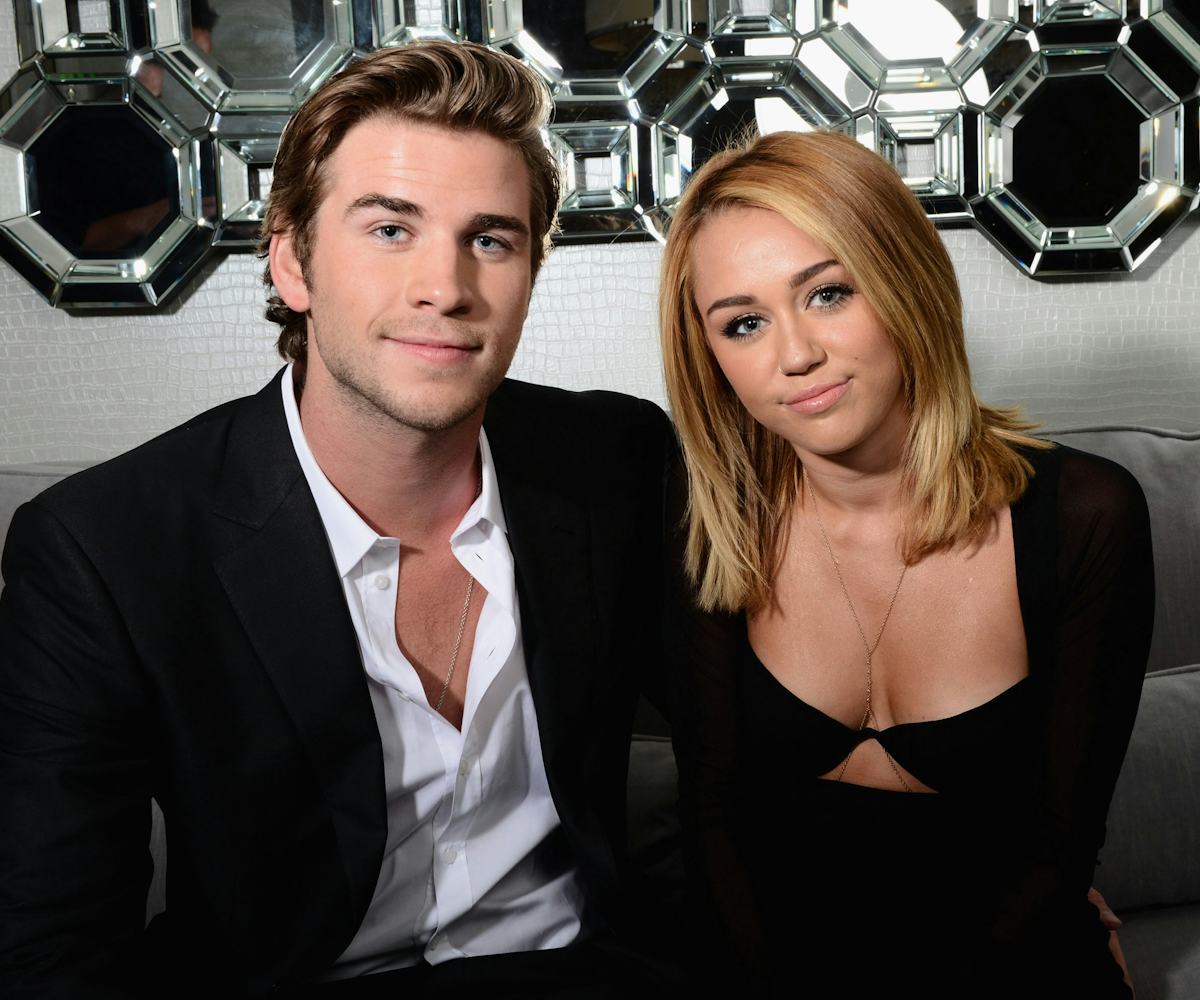 Photo by Michael Buckner/Getty Images.
Nicholas Sparks Co-Signs Miley And Liam's Relationship
the author describes their chemistry as "magic"
Are they or aren't they? Ah, the eternal question of Miley Cyrus and Liam Hemsowrth. The ex-fiancees have been seen canoodling ever since they rang in the new year together in Australia, leaving all of us hopeless romantics pining to know whether or not they've finally hit refresh on their engagement. So far, our investigative team at NYLON has amassed the following evidence in support of their get-together: First, Miley helped her ex adopt a dog in November. Then, she was seen wearing what might have been her engagement ring. Meanwhile, Liam told Men's Fitness that he doesn't "think those feelings will ever change," which probably makes living together a more-than-platonic situation.  
Promising? We think so. Apparently, so does Nicholas Sparks. The author behind The Notebook, A Walk To Remember, and all of those other romance novels wasn't the only "spark" in the room during the filming of The Last Song. In fact, he said that back then he noticed some serious "magic" between the two actors. "Really great to know that, you know, even after the breakup, they remained friends," Sparks told Entertainment Tonight. "I might tend to believe there was a bit of magic involved."
There you have it, everyone. Since Sparks has basically made a career out of tugging at our heart strings as a fictional love doctor, and providing fodder for our weepy, post-breakup nights in, we trust his judgement. Let's just hope Cyrus and Hemsworth take a page from The Last Song and realize that they can't fight magic.