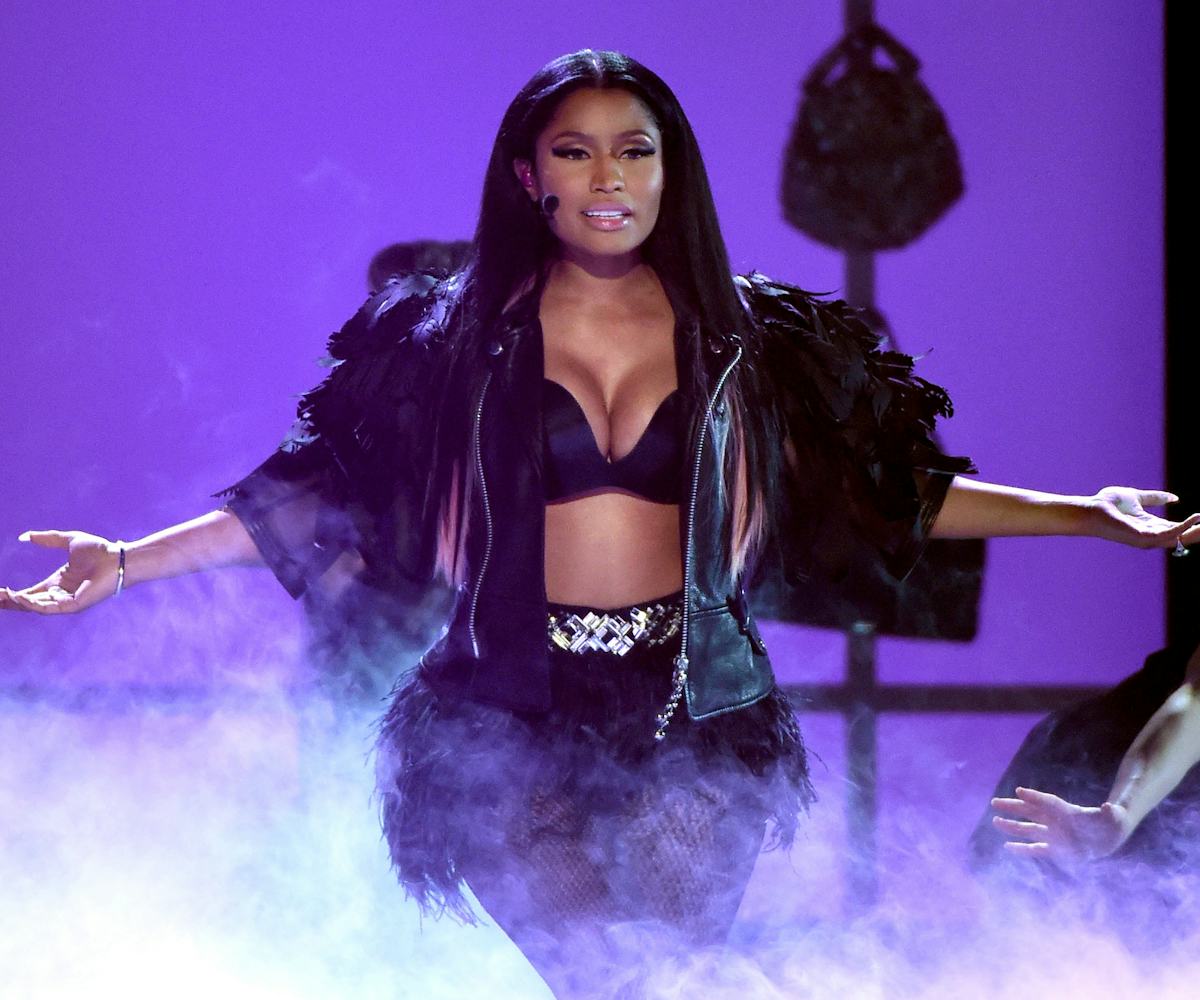 Photo via Ethan Miller/Getty Images
Nicki Minaj Is Starting A Charity To Pay Off Fans' Student Loans
The idea was born on Twitter
Last weekend Twitter was atwitter as Nicki Minaj came to the aid of fans, helping them to pay off their education-related debts. "Show me straight A's that I can verify w/ur school and I'll pay it," she wrote. "Dead serious." And dead serious she was. After she agreed to help dozens of people who tweeted at her, this week the verifications that she came through started to roll in.
Now, the "queen of rap" has announced on Instagram that this won't be the last time she'll do this, making these generous payments into a regular thing. "Ill do another impromptu payment spree in a month or 2 but pls know that I'm launching my official charity for Student Loans/Tuition Payments VERY SOON!" she wrote on Instagram along with some notes on what she paid off for fans last weekend. "You'll be able to officially sign up! I'll keep you posted!" 
This is not the first time Nicki has done what she can to help fans finish school. Back in 2011 she lent her voice to the charity Get Schooled, recording wake-up calls for students to help them get up and make it to class in the morning. 
This woman is serious about helping fans reach their educational dreams. And if we've learned anything this week it's that Nicki Minaj is definitely a star you want in your corner... and you should probably follow her on Twitter.