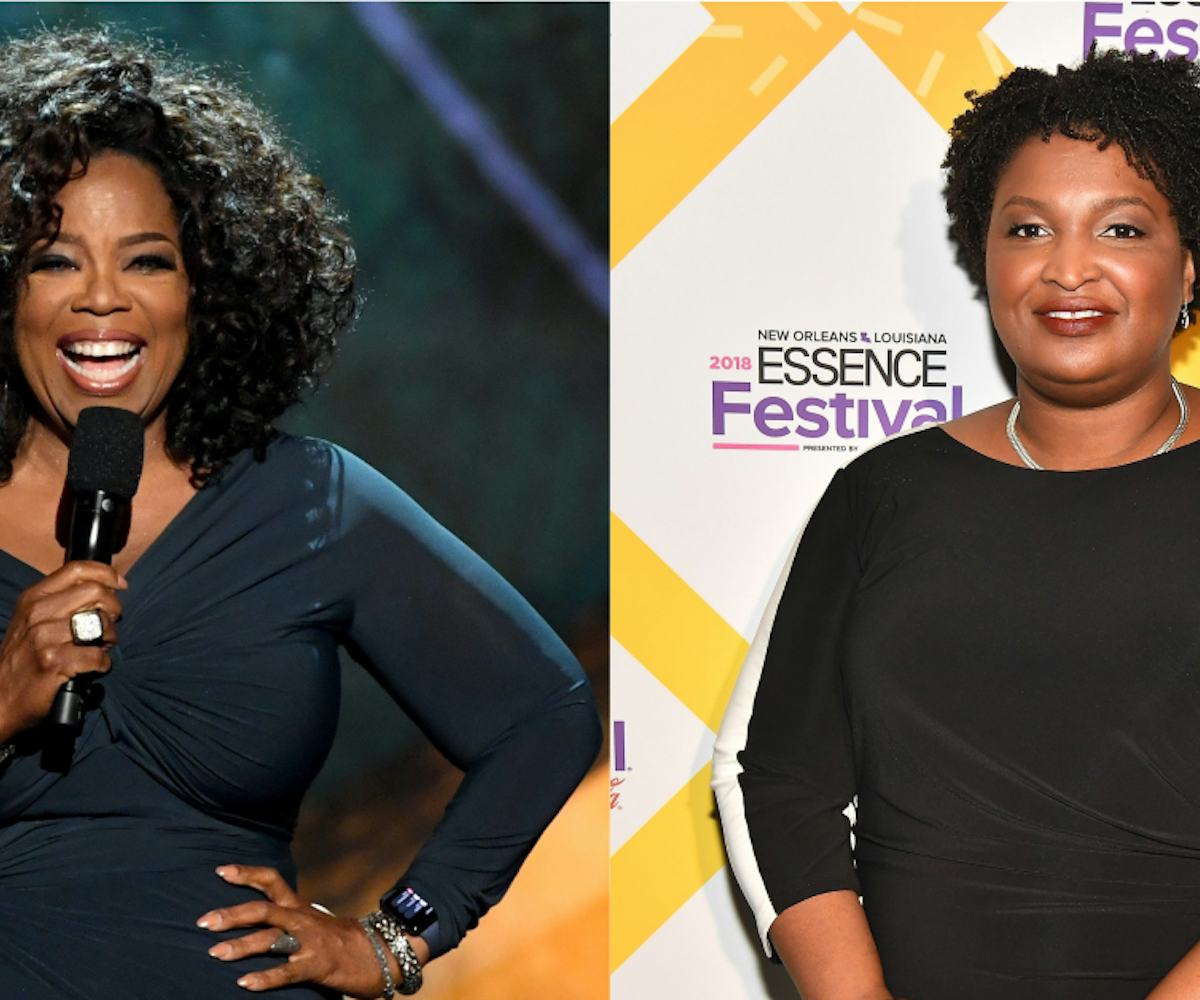 Photos by Kevin Winter, Paras Griffin/Getty Images
Open The Door, Oprah's Here And Wants You To Vote
Oprah is down in Georgia in support of Stacey Abrams
For the first time since Barack Obama's first presidential campaign in 2008, Oprah Winfrey is actively joining a political campaign, this time urging fans to vote for Stacey Abrams for Georgia governor. According to BuzzFeed News, the billionaire media mogul will actually be going door to door, helping to secure votes during the last few days of Georgia's early voting.
Abrams told BuzzFeed News, "I am honored to have Oprah join me for uplifting and honest conversations with voters about the clear choice before us in this election and the boundless potential of Georgians." Tomorrow, Winfrey will participate in two town hall conversations alongside Abrams. 
Abrams could potentially become the first black woman governor in the United States, and plenty of huge names in the Democratic party have stepped up to show their support. Obama is headed to Atlanta to campaign for Abrams, following previous campaign efforts by former-Vice President Joe Biden and Senators Elizabeth Warren and Cory Booker. 
Abrams' opponent, Brian Kemp—whom Abrams accused of creating an "atmosphere of fear" for voters—is receiving campaign support from Vice President Mike Pence and President Donald Trump, whose visits overlap with Winfrey's. During a recent debate, Abrams called Kemp out for having "illegally canceled 34,000 registrations" in 2016, alleging he used his power as Georgia's Secretary of State to commit voter suppression. The race remains neck and neck, according to BuzzFeed News.