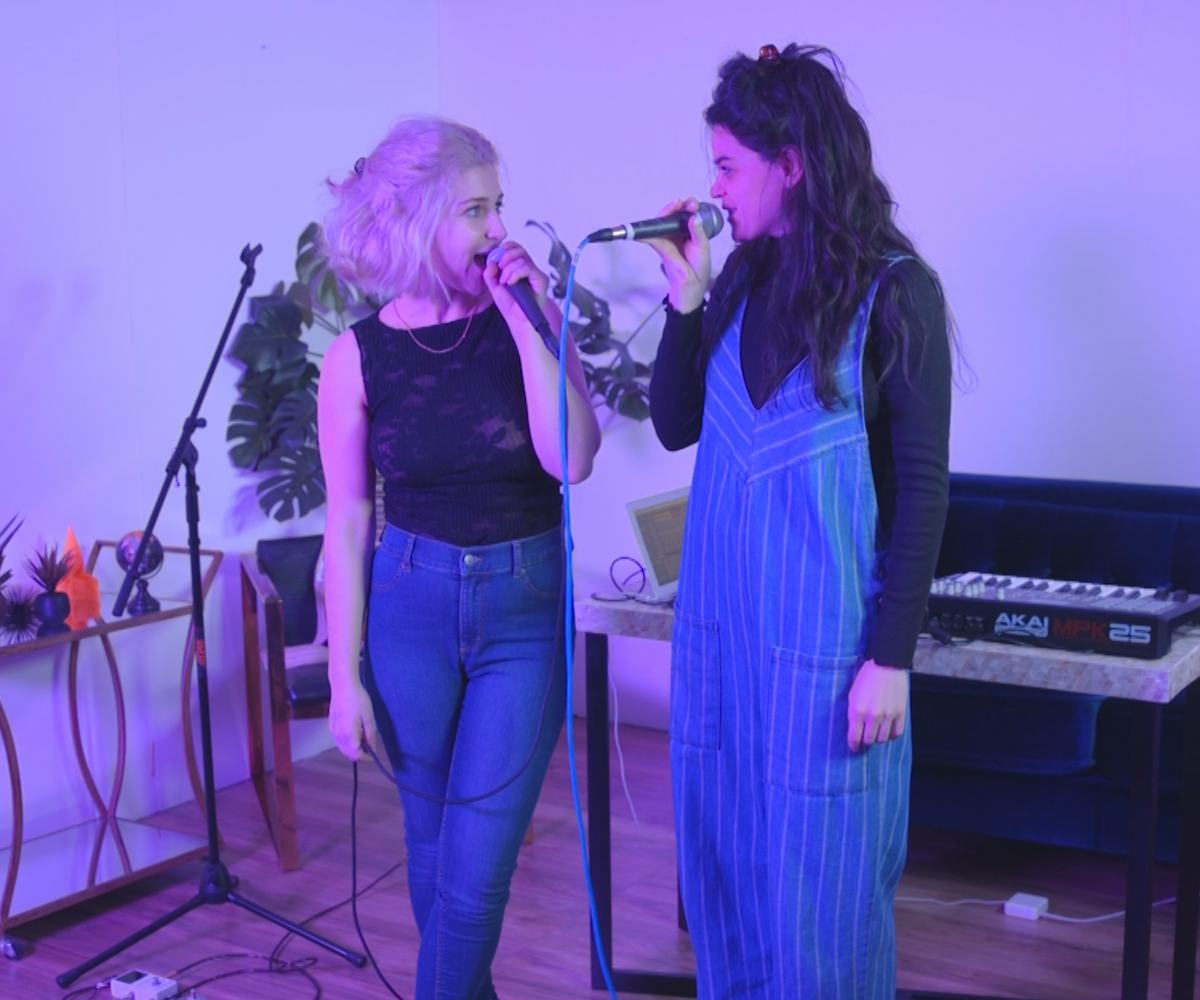 Get Up And Dance With Overcoats
The duo brought a folktronica party to our office
Hana Elion and JJ Mitchell, aka Overcoats, have come a long way since their days of overhearing each other sing in the dorm bathroom at Wesleyan University. The duo keeps up the lighthearted charm in their music, blending folk and electronica for a sound all their own. In a recent interview with NYLON, they gave us the inside scoop on their sound inspirations, telling us that they loved bringing the storytelling qualities of folk together with fun, danceable beats.
The duo recently dropped by our studio to treat us to a live set. During their session, they performed some of their favorite tracks like "Smaller Than My Mother," "Hold Me Close," and a cover of Hozier's "Cherry Wine." If your morning has been off to a slow start, this will definitely raise your energy levels. 
It won't be much longer now before fans can get their hands on more of Overcoats' music as well, because their debut album, YOUNG, is officially out on April 21. They'll also embark on a headlining tour this month. The duo will bring the party straight to the comfort of your computer screen with their infectious energy, intricate harmonies, and synth beats that your heart desires. 
Get up and dance along with Hana and JJ as you watch the performance in the video, above.