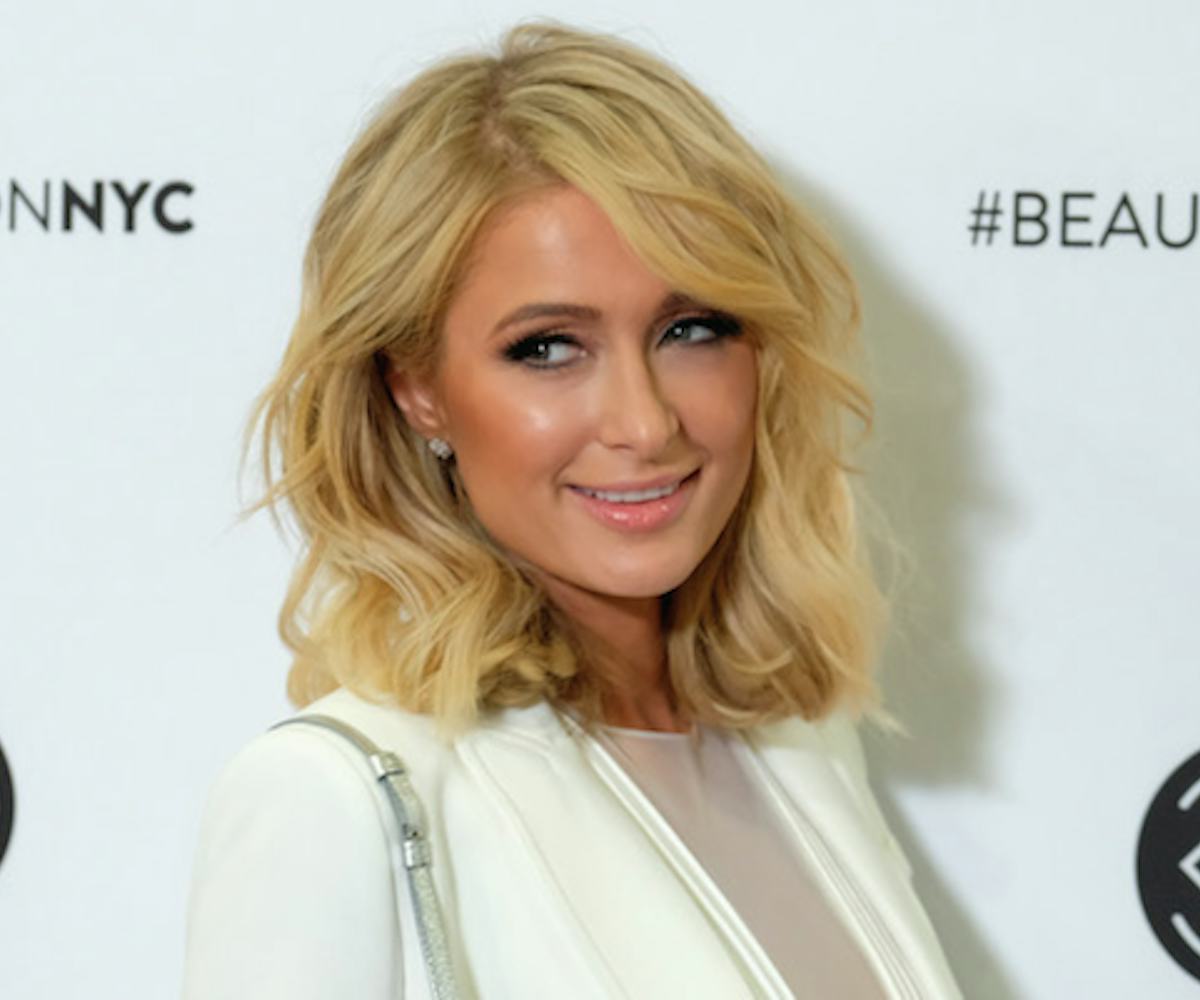 Photo by Matthew Eisman/Getty Images.
Paris Hilton Is Launching Her First Skin-Care Line
With the help of a few "world-renowned scientists"
Paris Hilton has pretty much done it all. She's a successful musician, DJ, reality TV star, and fashion icon. Now, the heiress is adding a new title to her repertoire: skin-care mogul.
The former Simple Life star is launching her first full skin-care collection, named Pro D.N.A, under her Paris Hilton brand. While Hilton is usually known for extravagant and over-the-top products (we're looking at you, Unicorn Mist), she's decided to keep this line simple, launching only four key products. Sporting chic matte black-and-rose gold packaging, the line includes a cleansing gel, serum, face cream, and lifting eye cream. And although the collection is on the minimalist side, the formulas are quite the contrary. The products contain innovative enzymes sourced from marine microalgae that help support the body's natural DNA repair—hence the name—according to Business Insider. A press release stated that the formulas were created by "world-renowned scientists" and designed to repair skin damage from UV exposure.
Apparently, Hilton has always had a passion for skin care. "From a very young age, my mother taught me the importance of taking care of my skin. I have been obsessed with finding the best products on the market to help me look and feel young, so after years of searching I decided to create a line that can offer the absolute best results," she told NBC. Reportedly, she devotes two hours each day to her skin-care routine, one in the morning and one in the evening, and multi-masks whenever possible. That's some serious dedication.
You can snag Hilton's new scientist-approved skin-care line at Paris Hilton Skincare on June 29.