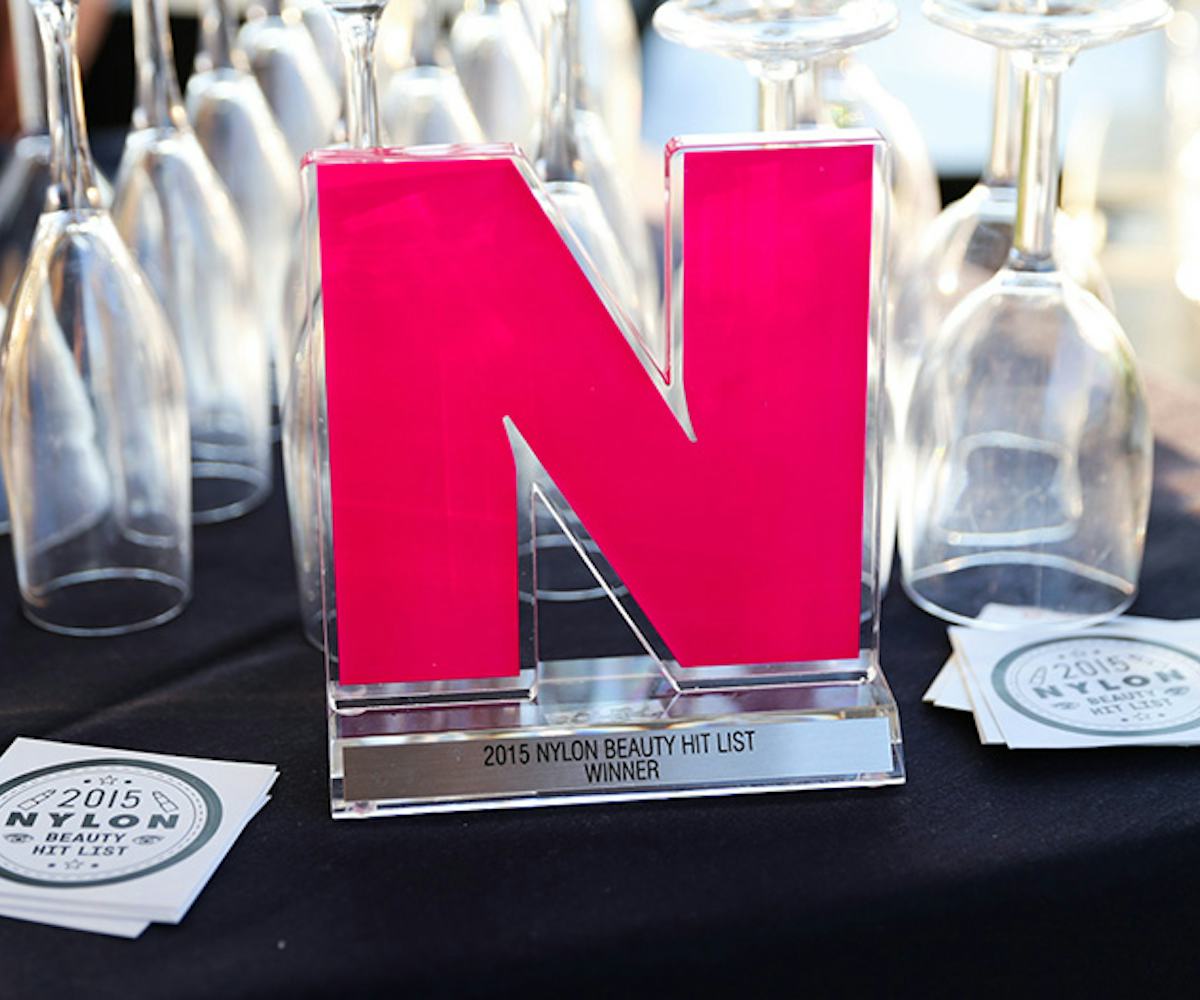 Photo: Laura June Kirsch.
party monster: nylon's beauty awards celebration
It looks like our Rebel Fashion Party didn't take as much out of us at all since we found time to fête our 2015 Beauty Awards this past week. As the sun began to set over Manhattan, we ventured to the top of the Gansevoort Meatpacking for Made Real Vodka cocktails, Baked By Melissa cupcakes, and bracelet making with Ryan Porter—all in the name of beauty. Pretty people, in a pretty city with Empowered By You-filled goodie bags made for a perfect kiss off to NYFW and a wonderful hello to the coming season of beauty. Go inside our party in the pages ahead!
Senior Beauty Editor Jade Taylor worked tirelessly on the awards. All the reason to celebrate with Natalia Mantini and Tallulah Willis!
Peep that layout, y'all.
Curly hair, don't care.
Self-made is the best made. So are Made Real gift bags filled with Empowered By You swag.
Oh hey, Michelle!
Made Real Vodka drinks with a view from the Gansevoort Meatpacking makes for a perfect evening.
So does bracelet-making with Ryan Porter.
A charger as a necklace? Groundbreaking.
Never, ever fear bold hair-color hues.
Who needs a golden statue when pink is so much more attention-grabbing?
Jade, Tallulah, our girl Rachael (Steak) Anderson, and Natalia Mantini!
We do, too, Ryan Porter!
We spy with our little eye, a photo booth in the back!
Tallulah & Scout Willis made it a family affair.
Baked By Melissa cupcakes look right at home on our September issue.