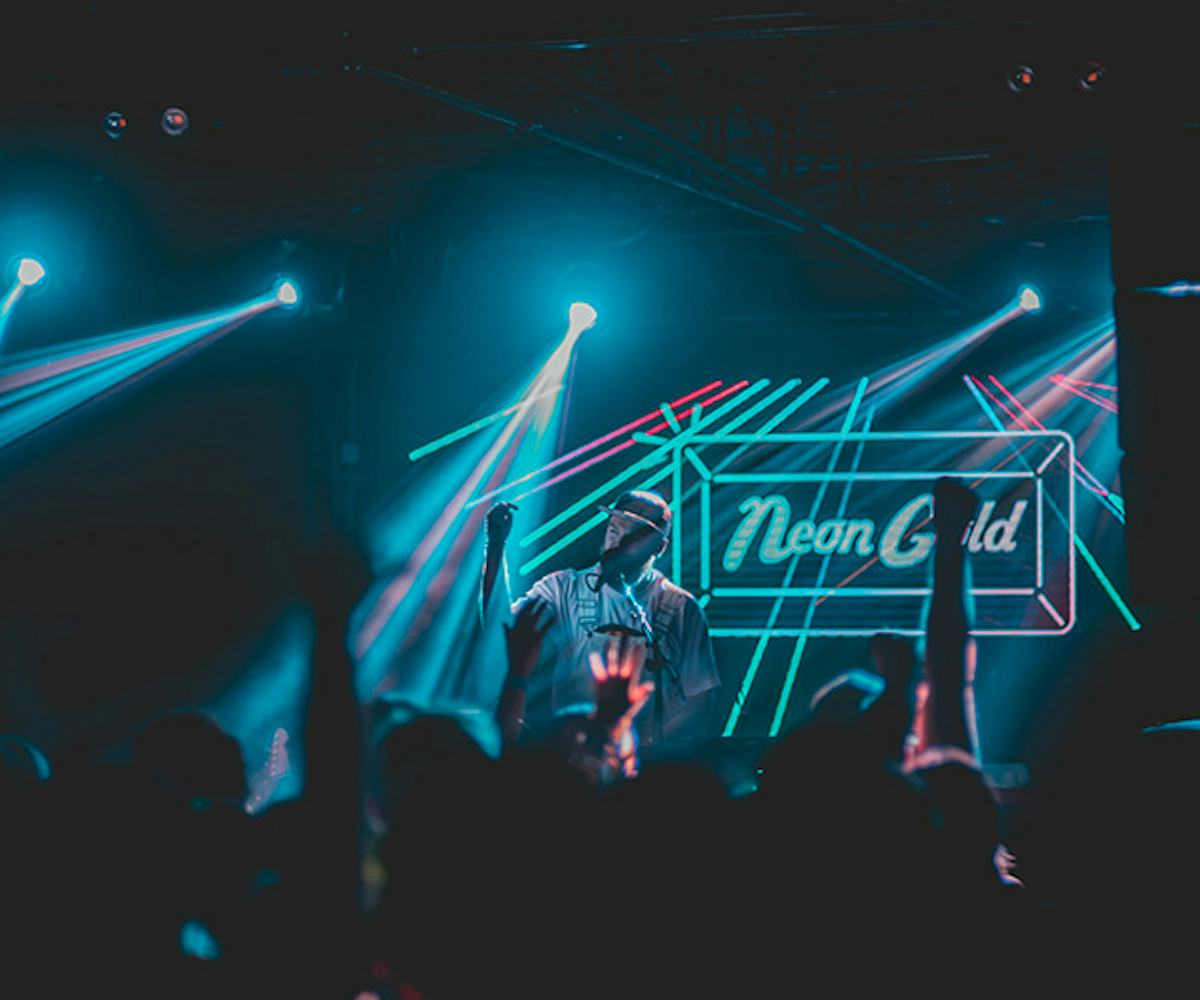 Photographed by Jay Tovar.
17 Hypnotic Pictures From SXSW's Coolest Showcases
A lot goes on during SXSW. Like, so much so that no matter how many things you RSVP to, it's impossible to attend them all. We happened to throw not one, but three epic events this year. We've already brought you inside our SXstyle blowout. Not a week later, we took over Vulcan Gas Company with Dream Hotels VIP at The Fool's Gold Showcase. With Austin's East 6th Street already poppin', the mood inside was lit way up. The following night, we partnered with Neon Gold Records for its Neon Golden Showcase. Though a massive thunderstorm threatened to shut the party down, the Empire Control Room & Garage managed to make it work—even after the rain re-opened the outdoor stage. (Thank them architects for that one indoor stage, right?) Check the gallery below to relive the madness and magic. Leave it to SX to keep it weird.
BOSCO turning up at Fool's Gold Showcase.
Fool's Gold'ing with Michael Christmas.
Dream Hotels VIP at The Fool's Gold Showcase swag was very, very necessary.
Red light's alright, Cousin Stizz.
Oscar and the Wolf.
The crowd went wild.
Tigertown's glory.
Just dance.
Honestly, so happy to see a sea of faces (mostly) not glued to their phones.
Vallis Alps, y'all. Get into it.
Literal magic.
We see your Solo cups and raise you some fancy ones.
Gryffin is a magical creature, musical prodigy. 
Like, how cool is this?
Ladies, gents, and everyone in between, Jack Garratt.
Talk about a showcase.
Till next year!