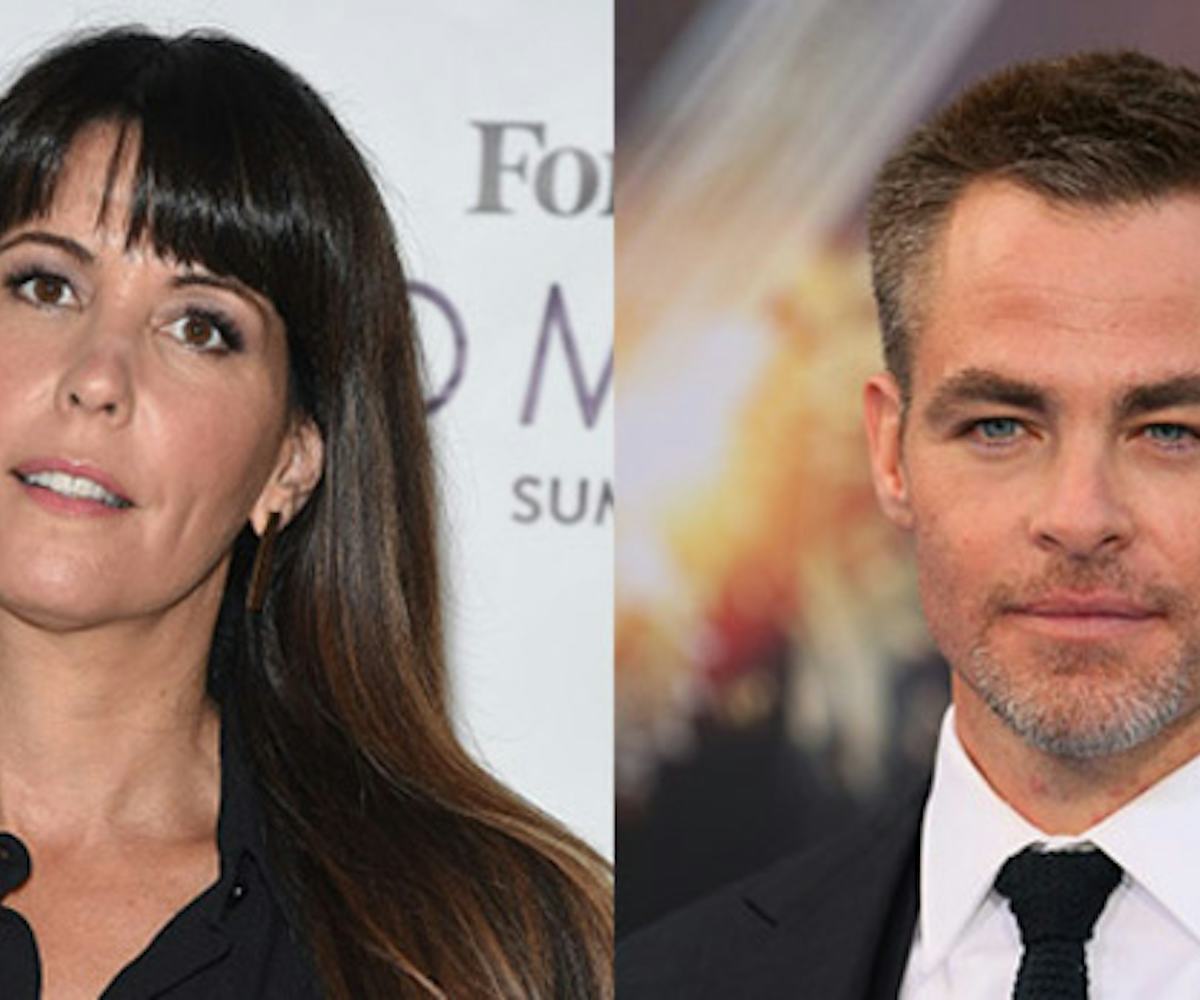 Photos by Gary Gershoff and JB Lacroix/WireImage
Patty Jenkins Is Directing A Pilot For TNT Starring Chris Pine
And it sounds really dark
While she's busy working on the script for the next Wonder Woman, Patty Jenkins is making time to direct one or more episodes of the forthcoming TNT drama One Day She'll Darken, starring Chris Pine.
The show is inspired by the autobiography of Fauna Hodel, according to Variety.  Hodel was "given away by her teenage birth mother to a black restroom attendant in a Nevada casino in 1949." She eventually discovers that she's the product of incest and her real father was Dr. George Hodel, who was suspected to be the "Black Dahlia" killer who murdered Elizabeth Short.
Ah, yes, an incest-serial-killer tale as old as time. Jenkins will direct the pilot for the new series and "potentially additional episodes," IndieWire reports. In the show, Pine, who starred in Jenkins' Wonder Woman, plays an ex-marine-turned-journalist disgraced for a story he wrote about George Hodel. He will also executive produce the series. 
This isn't Jenkins first time working on TV. She directed the pilots for The Killing and Betrayal, as well as episodes of Entourage and Arrested Development—including the memorable "Mayo-n-Egg" episode. 
One Day She'll Darken will begin filming this fall.