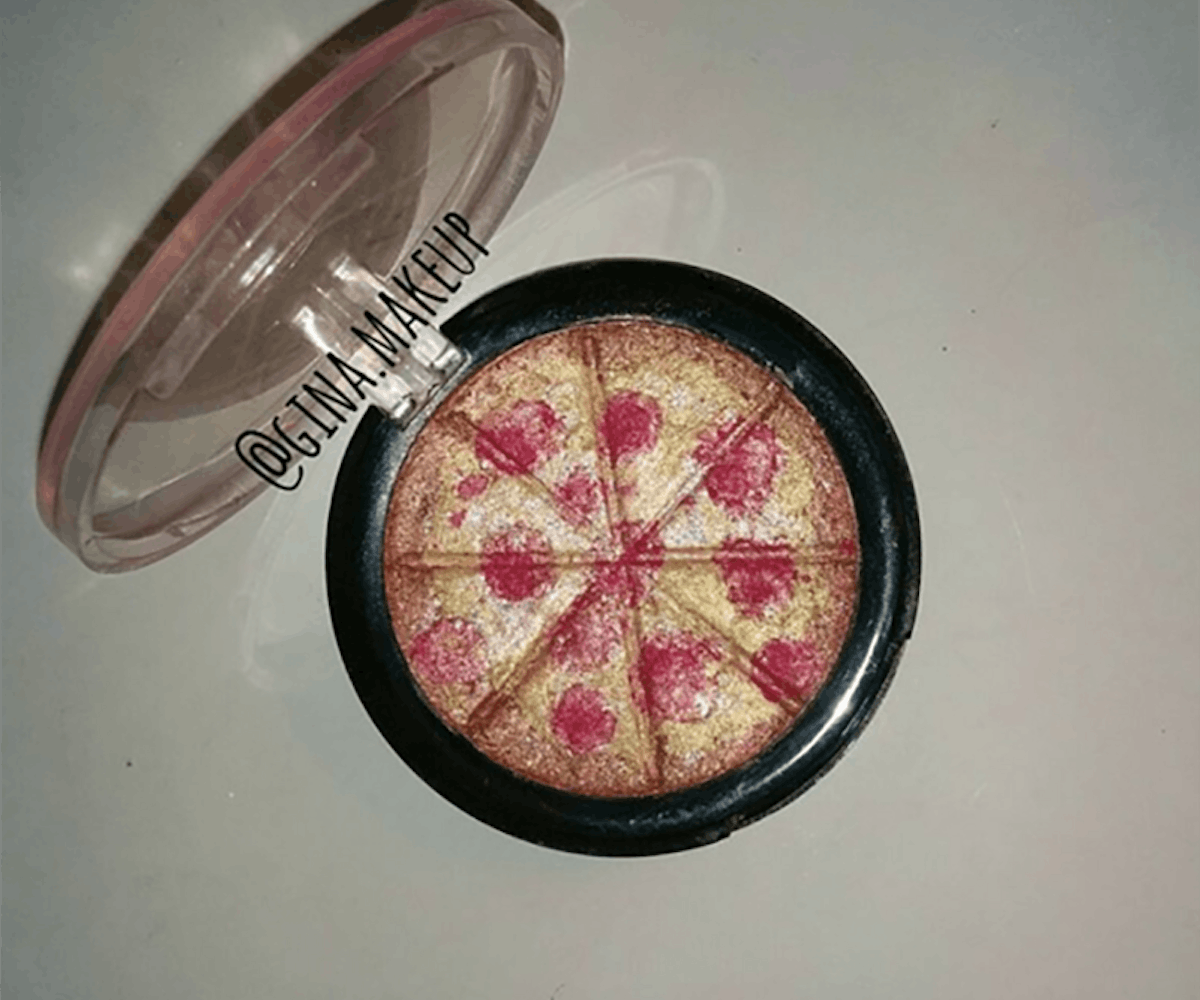 Photo via @gina.beauty Instagram
Check Out The Latest Internet Freakout-Inducing Highlighter
Challenging the meaning of "pizza face"
What happens when your pressed highlighter can't deliver? You turn it into pizza, of course.
When beauty blogger Gina Kay's powdery highlighter crumbled, she took the remains and created a pizza highlighter, replete with pepperoni made from a spare shimmery eye shadow. All pie-lighter jokes aside, it's actually a pretty genius idea. Rainbow highlighters, especially this one, have been super successful in the realm of alternative beauty due to their aesthetic appeal and functionality. It also proves that there's no need to throw away your favorite compact just because of an unfortunate spill or crack. All you have to do to revive the product is spray some rubbing alcohol and repress it into its previous form.
The creation is one of a kind, but we're certain we'll see similar pizza creations appearing all over Etsy in due time. After all, it delivers a gorgeous golden glow too.