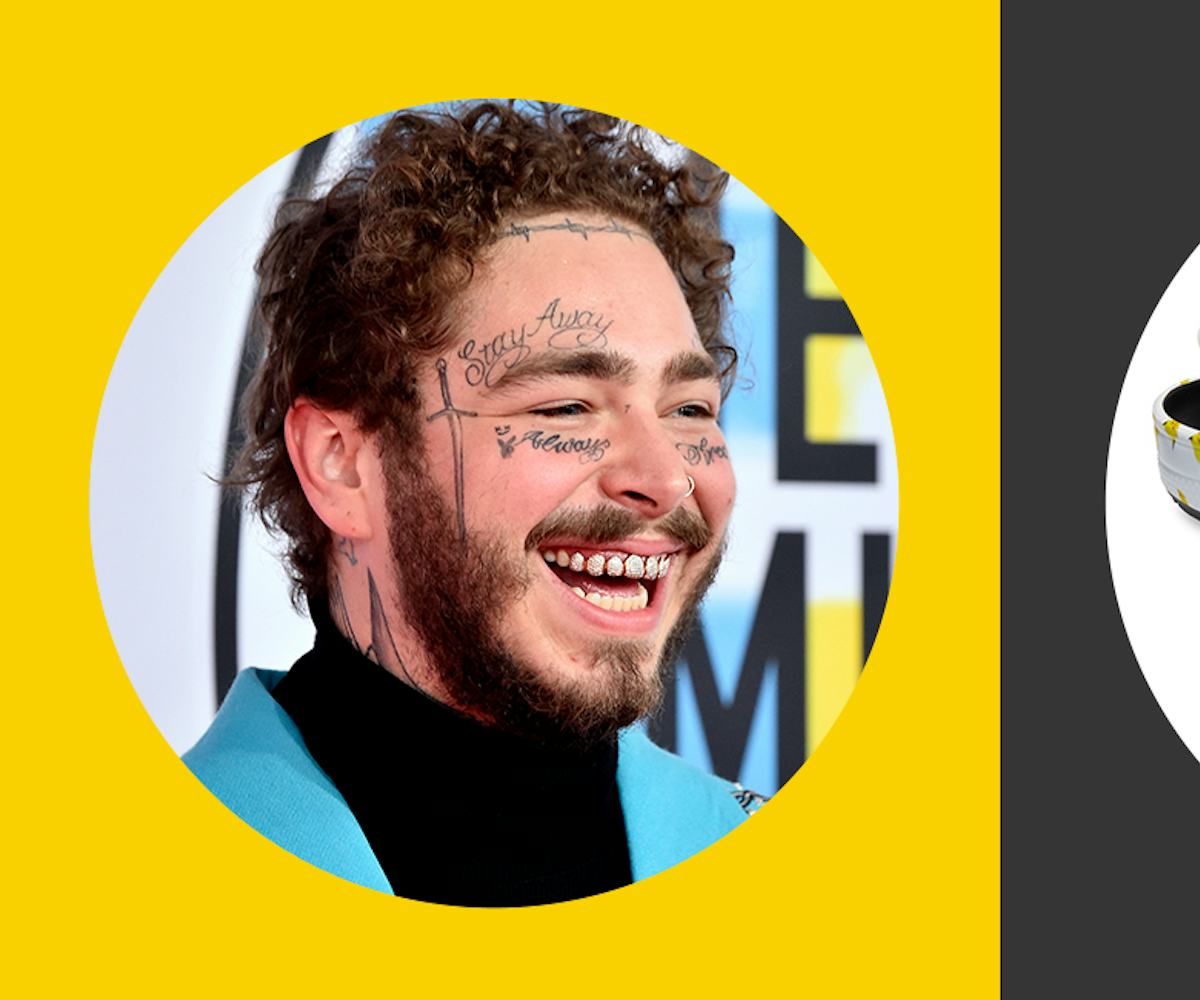 Photos by Frazer Harrison/Getty Images and Crocs
Of Course Post Malone Collaborated With Crocs
On a pair of very Post Malone clogs
Post Malone just collaborated with Crocs on a limited-edition clog, and I don't think there's ever been a better collaborative match? The first Posty Croc, released today, is the Dmitri Clog, and it's already sold out. Fans of the rapper threw $60 at the brand for a fresh pair of rubber slip-ons covered in yellow baby devils.
These clogs come adorned with six Jibbitz™ charms—if you're not a Croc-head, those are the studs you can add to the air holes—featuring Malone's "Stay Away" tattoo amongst other custom designs. If you didn't get a chance to snag these bad boys before they were all bought up, have no fear. According to the Crocs site, new Posty clogs will be coming very soon. 
At the beginning of the summer, the internet requested that Malone be made over by the guys over at Queer Eye, so I can't help but wonder what Tan France thinks of the pair.