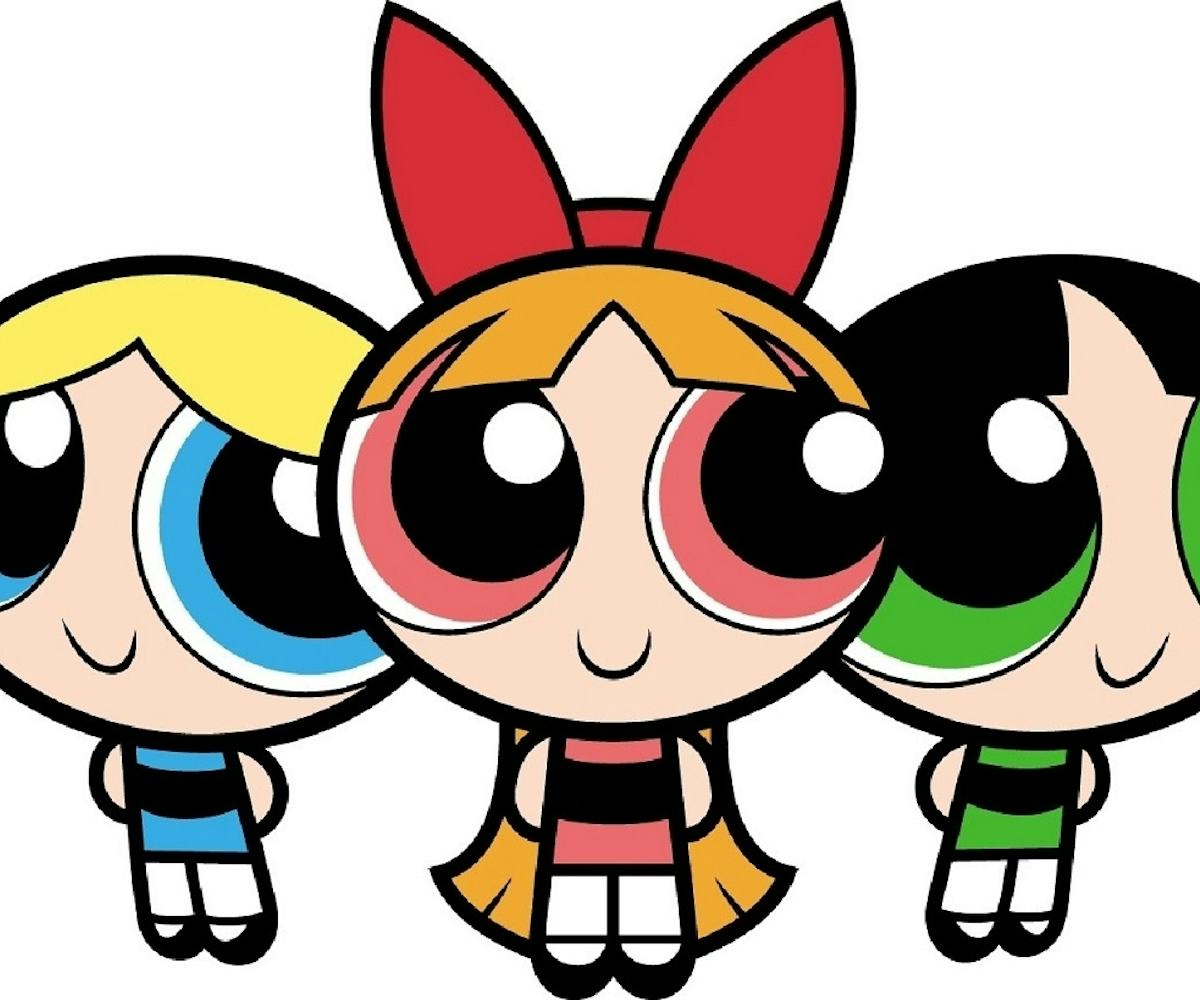 Photo via Cartoon Network.
The Powerpuff Girls Are Headed Back To Townsville!
be proud to throw like a girl
Let's be real: "sugar, spice, and everything nice" has always been the best recipe for all things. It's the perfect fashion #aesthetic. It's great for food, especially dessert. And it's the number one way to take down the patriarchy.
Yeah, you heard us right. Our favorite crime-fighting kindergarteners are coming back to Cartoon Network, and they have no patience for fragile masculinity. Townsville's first villain of the reboot—who might be channeling his rage from hipsters stealing his look–can't handle the rejection of gender ideals at the "hippie carnival," and the Powerpuff Girls are too feminist to let that slide. Buttercup shows him just how manly flower power can be when she (literally) throws him around. Maybe not quite what he had in mind when he told her to "go play with your dollies, princess."
The show will feature new voices for the girls, and bring back the narrator and art style we all are nostalgic for. The reboot will be premiering at South by Southwest on March 14, so remember that if you need someone to hold your flower while you fight the misogynists of the world, the Powerpuff Girls have got your back. Watch the trailer, below!