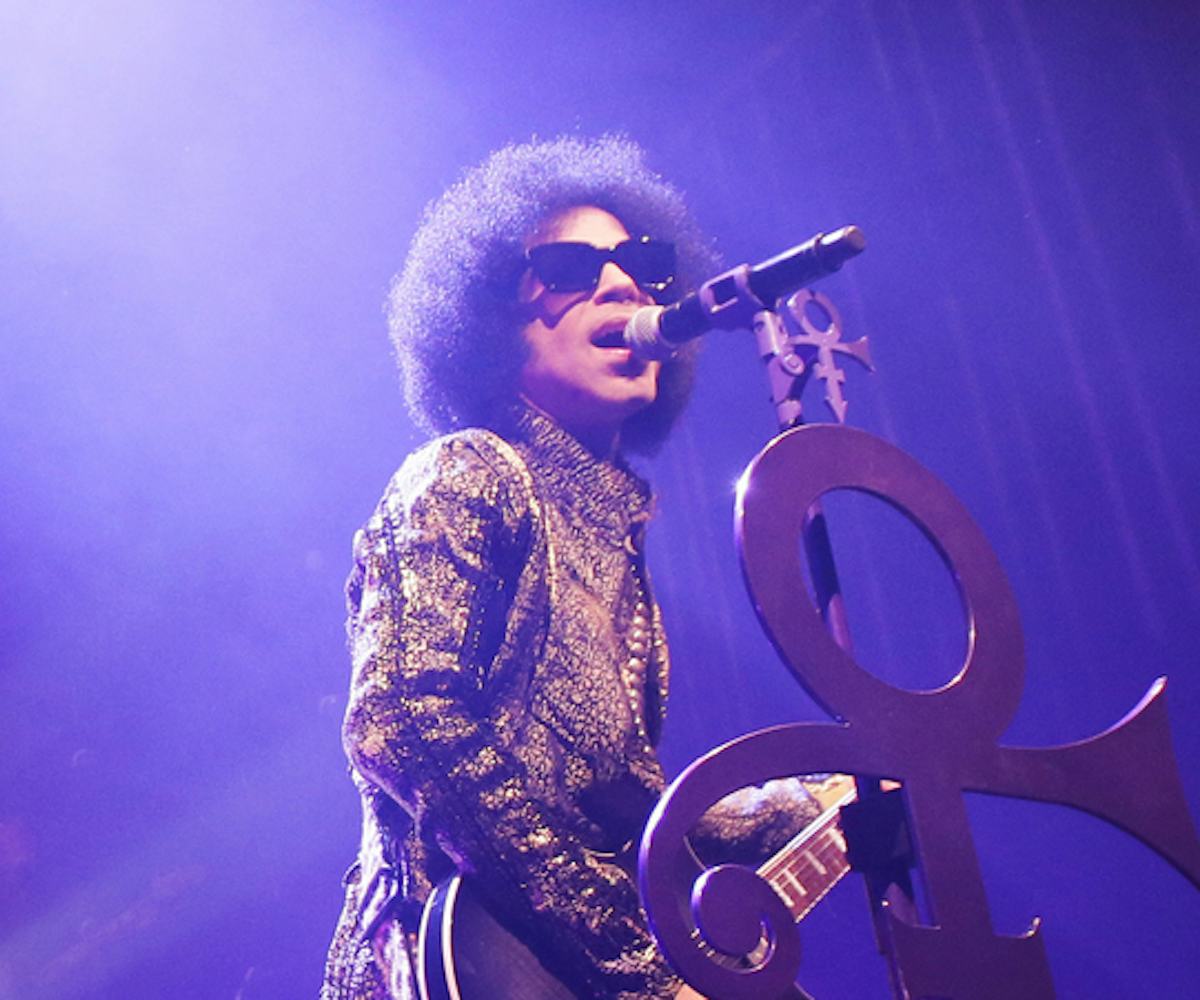 Photo by Chelsea Lauren/Getty Images for NPG Records 2015
Prince's Legacy Is Cemented In Pantone Purple
In the year and a half since Prince died at the age of 57, we've seen a countless number of tributes, think pieces, a rumored EP, and more. The Purple One's legacy is that of a true icon, one that's so rooted in color that it was only a matter of time before it was Pantone-approved.
Photo courtesy of Pantone
Pantone Color Institute partnered with the Prince estate to create "Love Symbol #2," a purple hue with slate undertones. A press release from Pantone calls it "[the] official color across the brand he left behind." It's inspired by the legend's purple Yahama piano and, of course, the song and movie Purple Rain. "A musical icon known for his artistic brilliance, 'Love Symbol #2' is emblematic of Prince's distinctive style," Pantone VP Laurie Pressman says. "Long associated with the purple family, 'Love Symbol #2' enables Prince's unique purple shade to be consistently replicated and maintain the same iconic status as the man himself." Prince's estate entertainment adviser Troy Carter echoes that statement, saying "it's an incredible way for his legacy to live on forever."
As is the case with most Pantone collaborations, expect a collection of sorts touting the color to come soon.