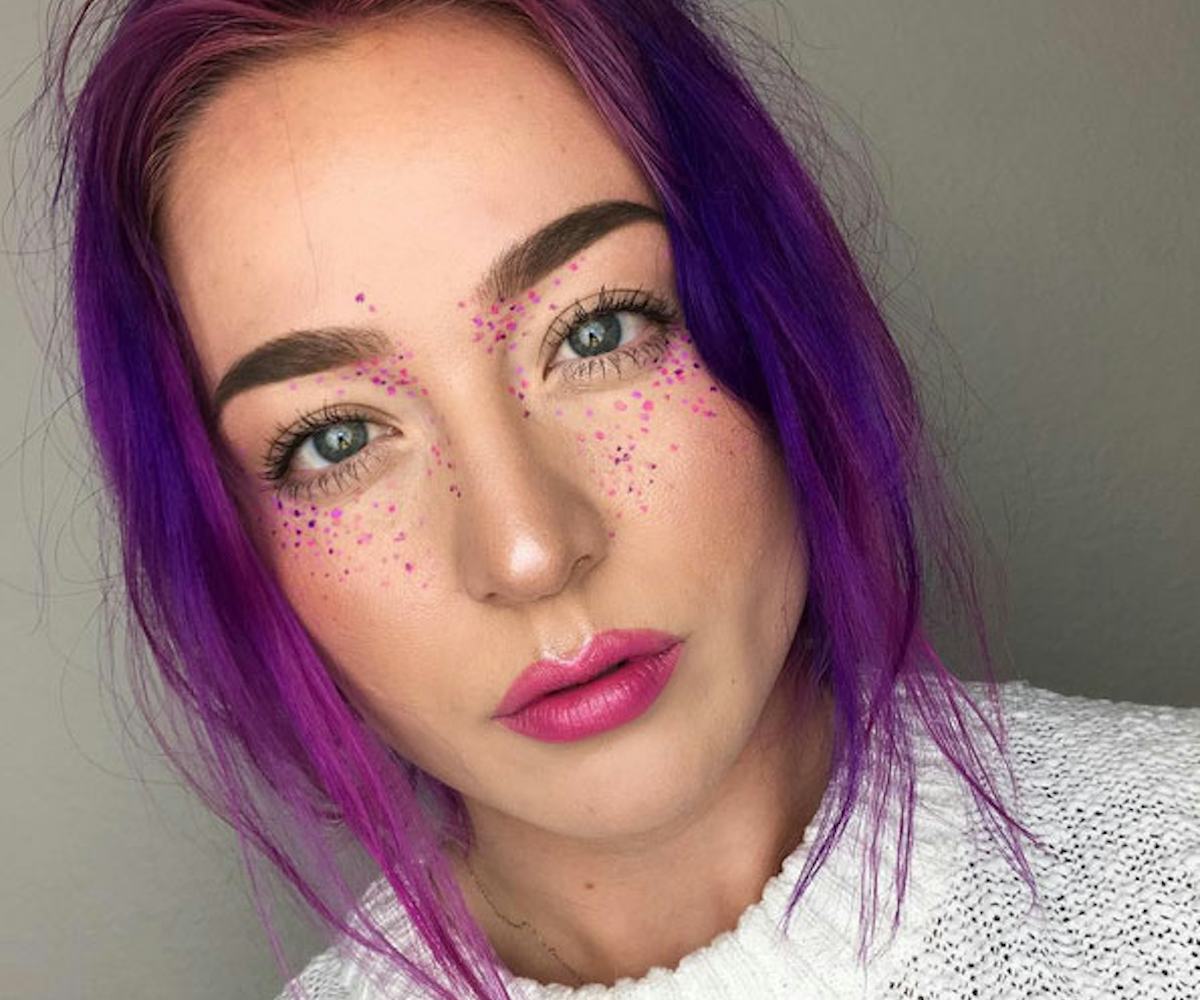 Photo via @dominiqueldr on Instagram.
Take Your Faux Freckles To The Next Level
over the rainbow, literally
Back in November, we caught on to a random beauty routine that bloggers and makeup artists alike were obsessing over—faux freckles. We didn't immediately take to it at first, but now we're starting to see the cuteness appeal. Fast forward to 2016, and the beauty trend has already been upgraded with a bursting pop of color that makes it a little more fun and a lot less common—presenting rainbow freckles. Soon, you'll see beauty gurus everywhere placing dainty blue, pink, and purple speckles all over their faces a la Instagram. Makeup artist Dominique D'Angelo achieved the look by using Dose of Colors' liquid lipsticks. With this in effect, color is no longer limited to one's eyes, lips, or brows.
Rainbow freckles certainly challenge the norm of everyday beauty routines! It definitely will be interesting to see if this eye-catching trend catches on. (To try out this out at home, we recommend using a large-pore sponge and gently dabbing on any colored lipsticks of your choosing! Obviously, liquid lipsticks are a must.)
One thing is for certain though—this trend totally makes us crave desserts covered in rainbow sprinkles.