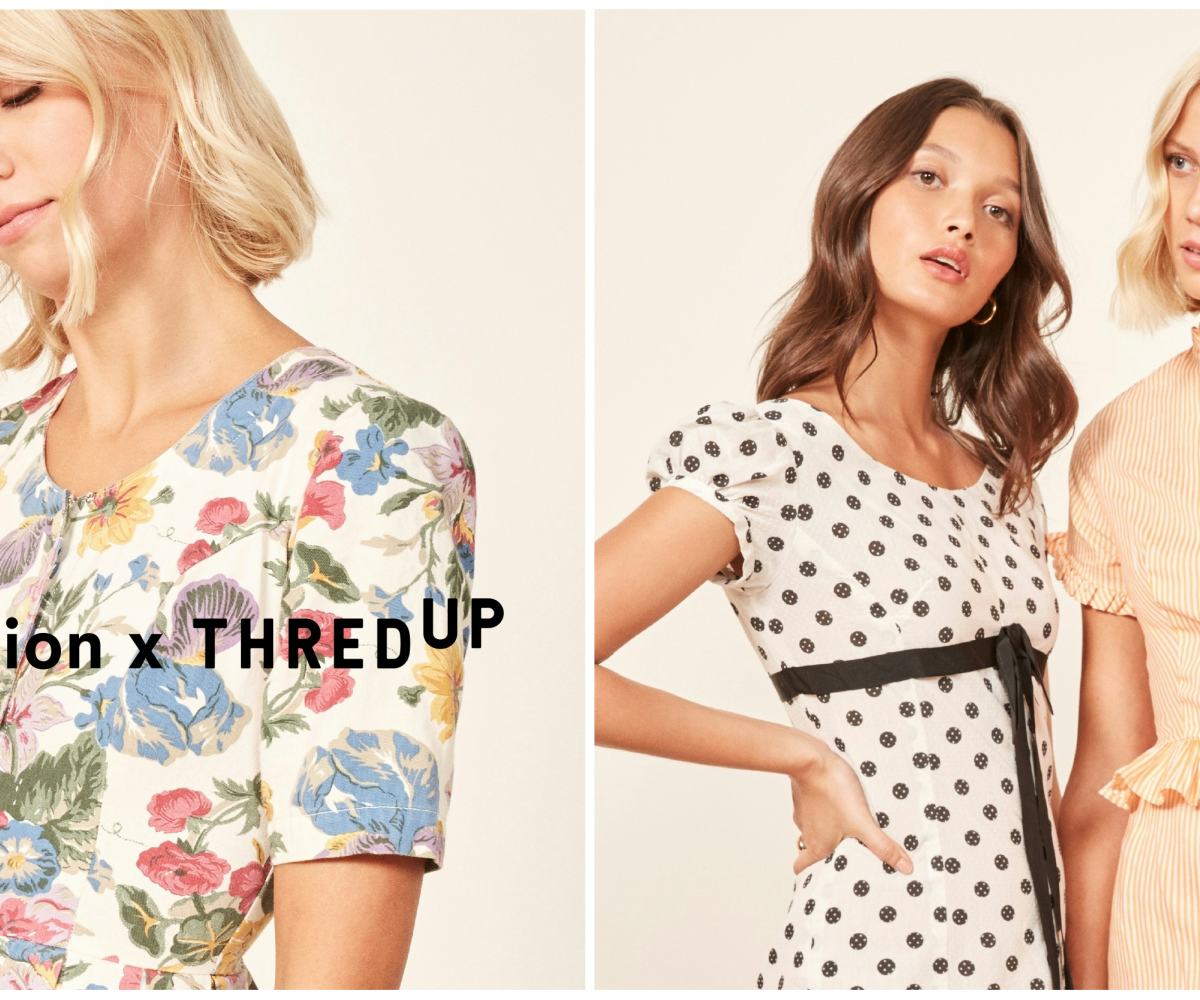 Photos Courtesy of Thredup X Reformation
You Can Now Turn Your Old Clothes Into Reformation Credit
Clear out your wardrobe to make room for more pretty dresses
Your favorite eco-friendly fashion brand has just become even more environmentally friendly. Today, Reformation and thredUP have announced their new UPcycle program, allowing customers to turn pre-loved clothing into credit.
Now through May, Reformation customers will receive an UPcycle kit with their orders for a chance to do a quick closet edit and clear out anything they haven't worn in awhile. Mail it back, and thredUP will turn all the re-sellable goods into a gift card to Reformation. Want to start UPcycling before you purchase some new threads? They've got you covered. Just print out a kit and put your unwanted clothes into any box, and you'll be on your way to new Ref in your closet in no time. 
"At thredUP we believe in extending the life of clothes and the positive impact reuse can have on our environment," James Reinhart, CEO and founder of thredUP, said. That's why Reformation is just the start—thredUP will offer its UPcycling service to other clothing retailers in the future. "So many brands share our vision," Reinhart added, "but they don't know where to start. thredUP UPcycle will help retailers capture the value sitting in their customers' closets, while advancing a more circular economy. It's a win for business, for our wallets and for the planet."
If you really want that Ref credit, you should get UPcycling sooner than later. Customers who return their kit before December 31 will receive 15 percent more credit than what thredUP usually pays. Head to Reformation x thredUP's site to find out more.