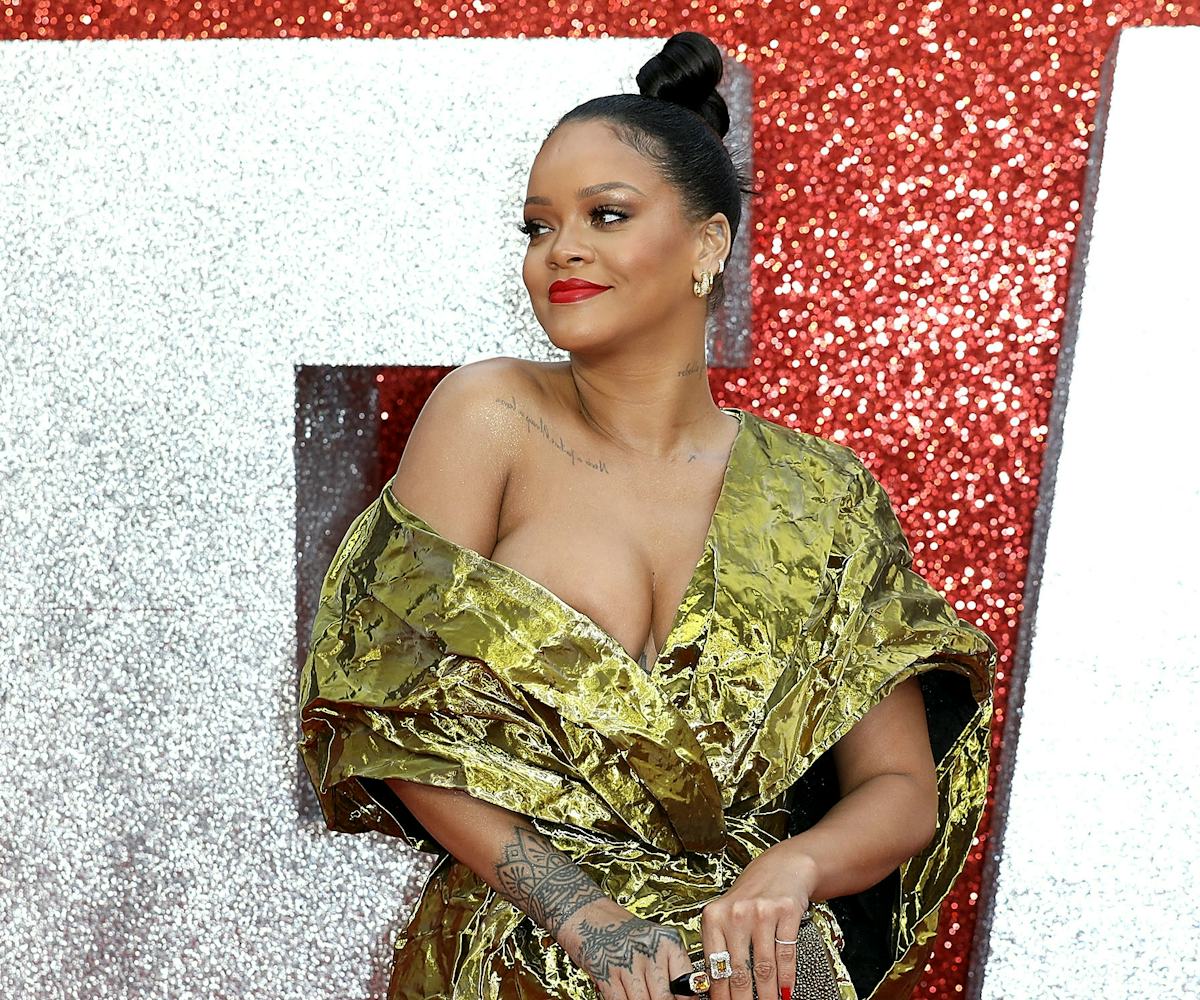 Photo by Tim P. Whitby/Getty Images
What's The Mystery Fenty Product Rihanna's Been Rocking Since Last Year?
Rihanna is blessing us with another Fenty Beauty drop, but she's not telling us what it is. We do know she's been rocking it ever since the 2017 Crop Over Festival. Yes, you heard that right. Over a year of keeping the product to herself. The singer-slash-queen of everything beauty and fashion has done this in the past, glowing with her then-yet-to-be-released Killawatt highlighter at the 2017 Met Gala.
A throwback photo posted to Fenty Beauty's Instagram account is to blame for all the buzz, showing RiRi at the annual Barbados festival with turquoise locks and matching nails, captioned, "Do you see what we see?" Could it be new nail polish? Eye shadow? Body glitter? Wigs?!
Only time will tell.