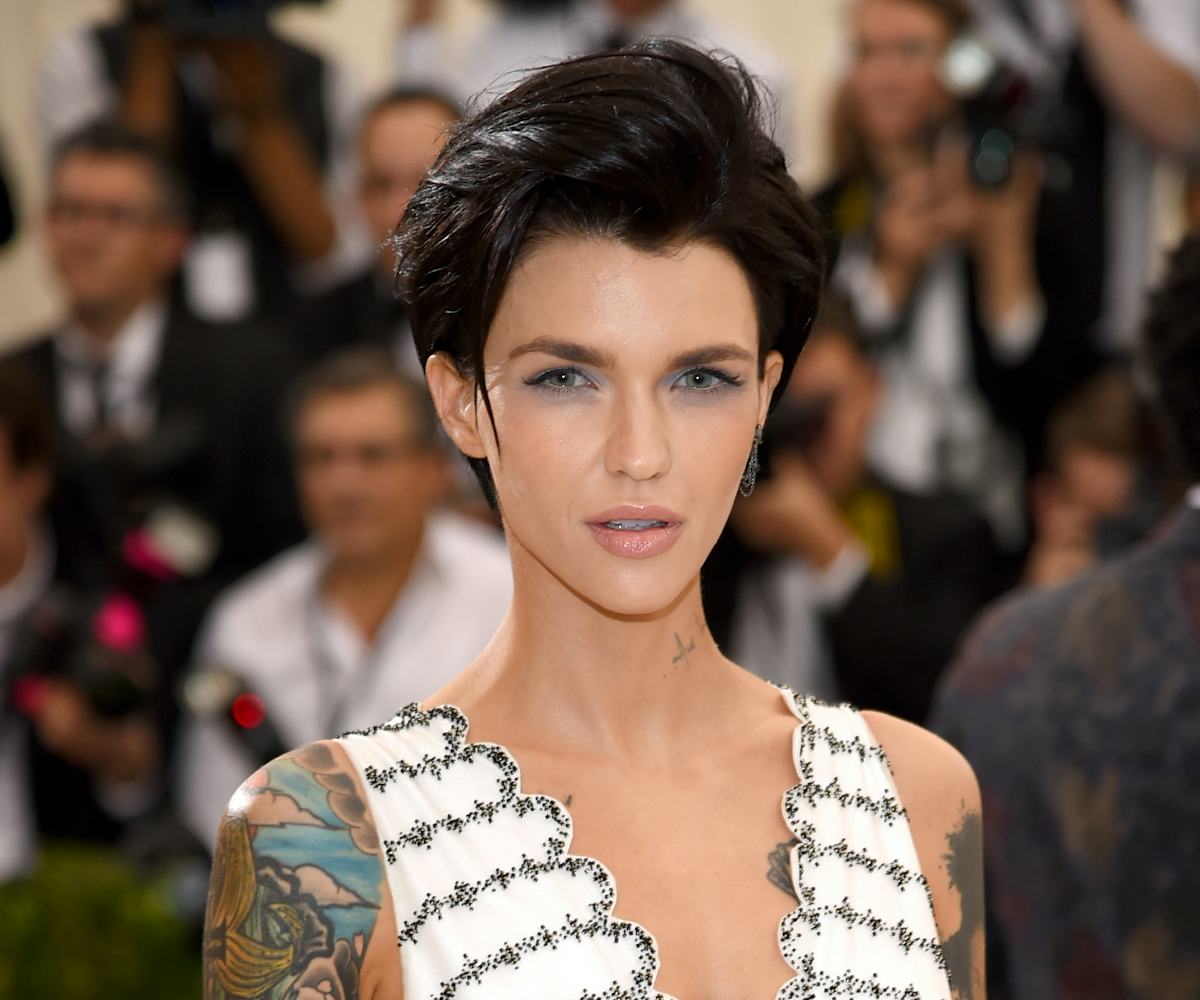 Photo By Dimitrios Kambouris/ Getty Images.
Ruby Rose Is Not A Fan Of Katy Perry's New Music
Or the singer herself, really
Katy Perry and Nicki Minaj put out a new song, titled "Swish Swish," today that may or may not be shading Perry's longtime nemesis, Taylor Swift. This has yet to be confirmed by either party, but here's a sampling of the lyrics that are leading people to assume it is. In the opening verse, Perry sings: "A tiger/ Don't lose no sleep/ Don't need opinions/ From a shellfish or a sheep/ Don't you come for me/ No, not today." (If you recall, the singer mentioned that same "Don't come for me" line recently when she was asked about her beef with Swift in an interview with Entertainment Weekly.)
Perry next goes on to take additional jabs at… someone. Then, Nicki, who also got into some bad blood with Swift back in 2015, comes in with this line: "Don't be trynna double back, I already despise you/ All that fake love you showing couldn't even disguise you."
Again, we don't actually know who either of the artists is referring to, but that didn't stop Swift squad member Ruby Rose to come to her friend's defense. She tweeted, at the wee hours of the night, "'Purposeful poop' to 'bomb a petit' to a sloppy mess of writing over the top of Funkagenda..stop trying to make 'Wit..I mean 'fetch' happen." If it was unclear that the release of "Swish Swish" is what sparked this reaction, she responded to a fan who asked her to not "bring nicki into this." To which she wrote: "Not gonna lie Nicki is great on it and basically the only part that doesn't sound a mess."
She then goes on to bring Perry's wishy-washy character into the conversation. "I just think with everything going on in the world to go from rebranding as political activist only to ditch it and go low.. is.. a bummer."
Can't we all just get along?
you might be asking yourself. Yes, we absolutely can, but not until everyone's nice to everyone. Until that happens, Rose will continue to take her grievances to Twitter. "I've always stood up for the people I love and against things I think are cheap or mean spirited," she writes. "That's not new. You need to follow your ❤.
Okay, but, can we just give the people what they really want at this point, which is a Swift and Remy Ma collaboration. How 'bout it, ladies?