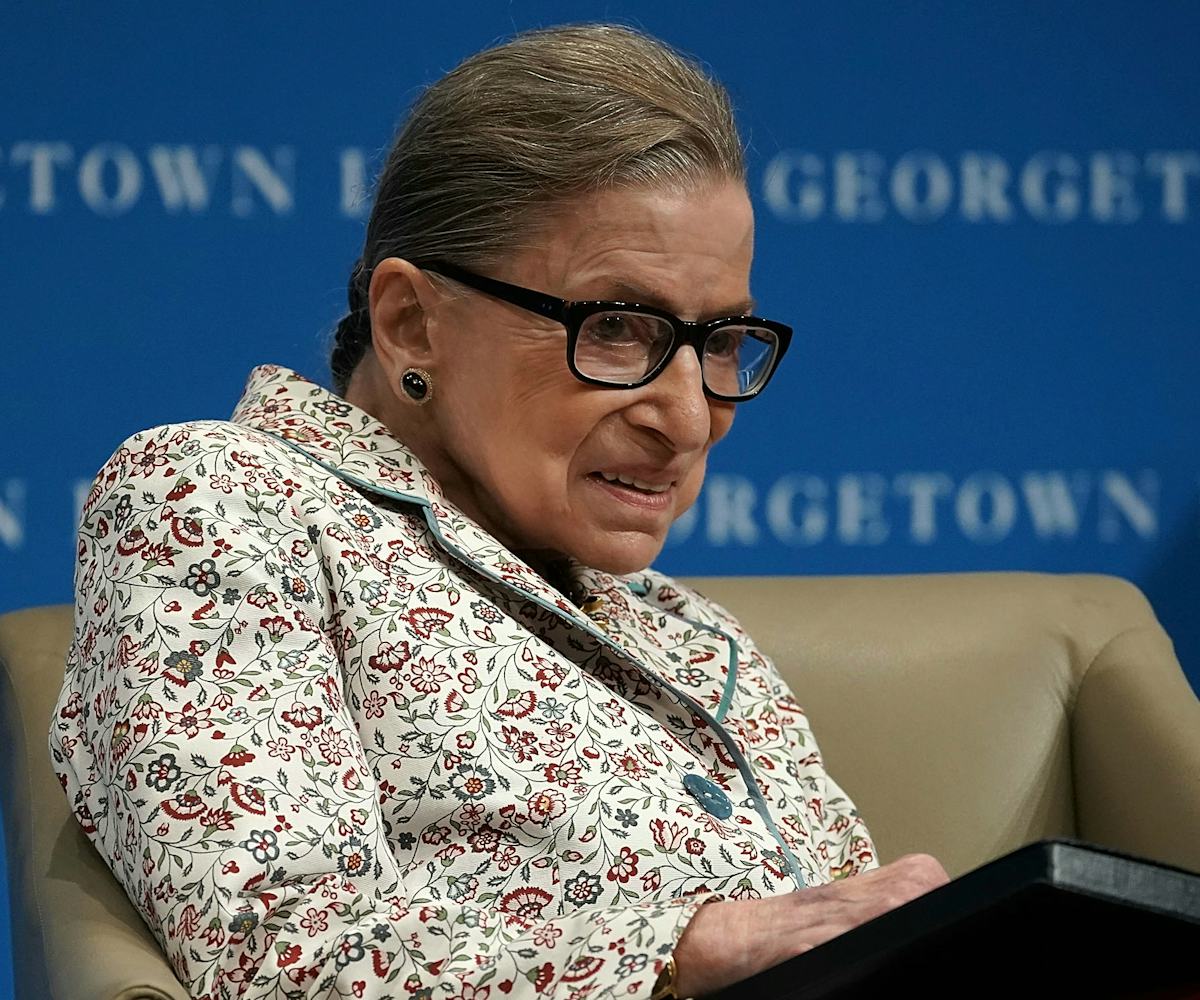 Photo by Alex Wong/Getty Images
People Are Offering Their Ribs To Help Ruth Bader Ginsburg Recover
The Supreme Court Justice is in the hospital
Supreme Court Justice Ruth Bader Ginsburg, hero to Jenny Slate and right-minded people everywhere, is in the hospital after falling in her office last night. Ginsburg did not go to the hospital until this morning, when it was revealed she has three fractured ribs.
Nicole Ninh, a CSPAN producer, tweeted a photo of a release from the Supreme Court. It detailed that Ginsburg "went home" following the fall, "but after experiencing discomfort overnight" was looked at by a doctor, and now remains hospitalized.
Today, a formal ceremony is set to be held for new justice (and actual scumbag) Brett Kavanaugh, which Ginsburg will presumably miss, according to Bloomberg. 
Ginsburg, now 85, has previously promised that she would serve on the Supreme Court for another five years. Especially after the induction of Kavanaugh, we can only hope that Ginsburg continues to keep on keeping serving on the high court, just as she has done following heart surgery in 2014 and two bouts with cancer in 2009 and 1999. 
Despite Ginsberg's legendary toughness, many people are incredibly worried about her recovery, since the idea of Donald Trump filling her seat with another of his appointees is a nightmare. Which is why some people, like author Idra Novey, are offering up their ribs to help save democracy. 
Hey, whatever it takes, you know?