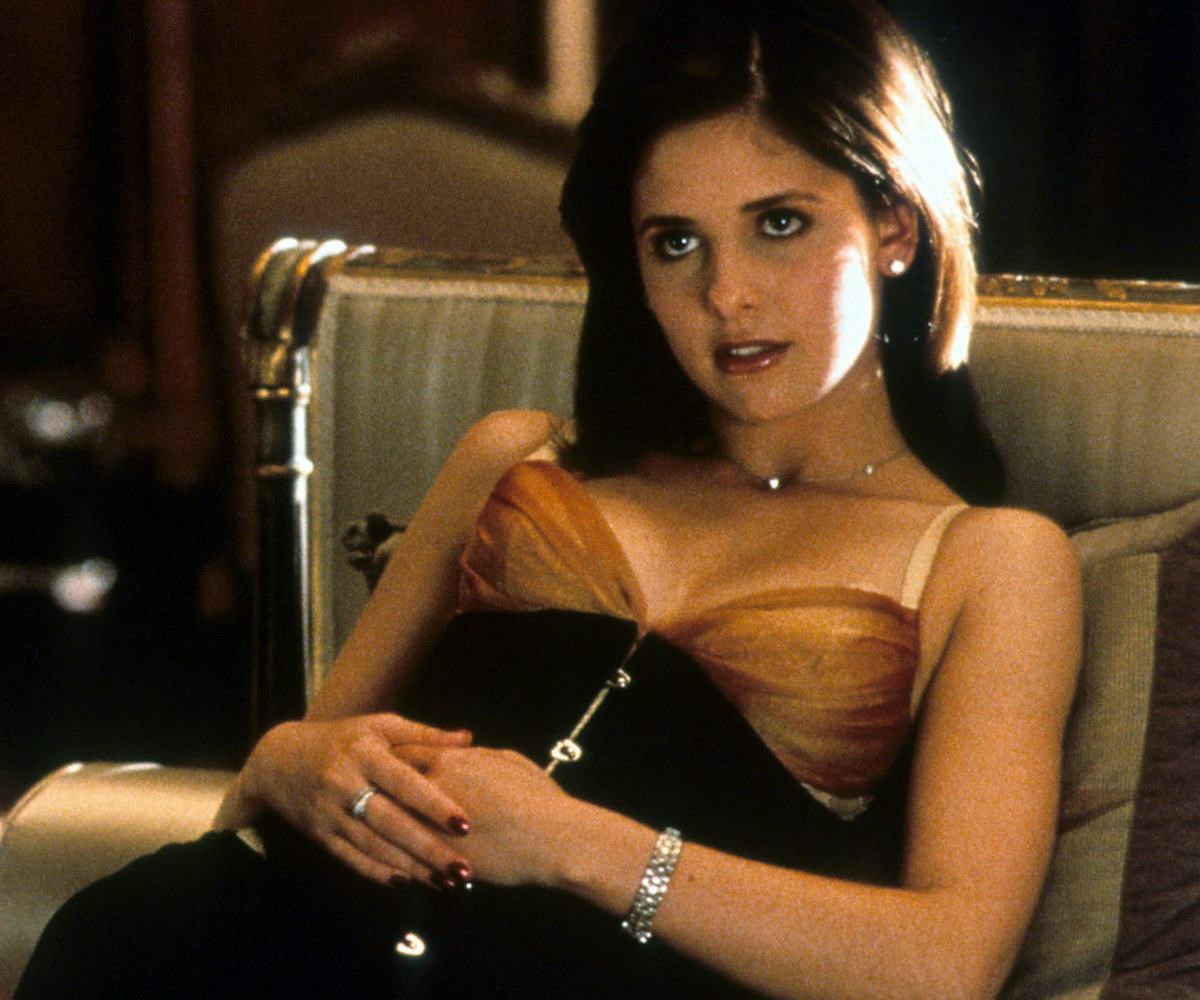 Photo via Columbia Pictures
Sarah Michelle Gellar To Reprise Her Role As Kathryn Merteuil in 'Cruel Intentions'
When we initially heard about NBC's plan to remake Cruel Intentions into a television show, we felt both excitement and fear. The original 1999 film—which was an adaptation of the French novel Les Liaisons Dangereuses—has become a cult classic that many of us not-so-secretly hold dear, and we were worried that a remake might taint its reputation. But this week, we were informed that Taylor John Smith would play the late Sebastian Valmont's son so we felt better about the whole situation. The reboot is set where the film left off and fast-forward 15 years.
Deep down, we wondered if any of the original cast members would be coming back, but thought it was too ambitious. Turns out that we weren't reaching too far because Sarah Michelle Gellar officially confirmed that she'll be returning as our favorite villain. Between the conniving schemes and coke snorting, Kathryn Merteuil was one of the most manipulative women we'd ever seen on screen. (She also introduced us to the concept of "frenemies" early on.) We know that we're supposed to hate her for going to extraordinary lengths to tear apart Sebastian and Annette Hargrove, but that scene where she rants about double standards honestly deserved an Oscar:  
"Eat me, Sebastian! It's okay for guys like you and Court to fuck everyone. But when I do it, I get dumped for innocent little twits like Cecile. God forbid, I exude confidence and enjoy sex. Do you think I relish the fact that I have to act like Mary Sunshine 24/7 so I can be considered a lady? I'm the Marcia fucking Brady of the Upper East Side, and sometimes I want to kill myself. So there's your psychoanalysis, Dr. Freud. Now tell me, are you in... or are you out?"
According to The Hollywood Reporter, Kathryn is a wealthy wife leading a youth rehabilitation movement. When she finds out that Sebastian's son has arrived at the local private school that she's also involved in, she's shaken by the potential reappearance of Annette. As always, Kathryn's life is full of little surprises and lots of secrets.
Here's to hoping that Selma Blair is considering her part as well! (She reunited with the rest of the cast at the Cruel Intentions: The Completely Unauthorized Musical, so there has to be a strong possibility.) As for Reese Witherspoon, she's taking a pass on her role to instead focus on her television debut on HBO's Big Little Lies. 
Cruel Intentions is currently available to stream on Netflix so if you haven't already watched it a dozen times, do so now. You won't regret it as much as Sebastian regretted being attracted to his stepsister...