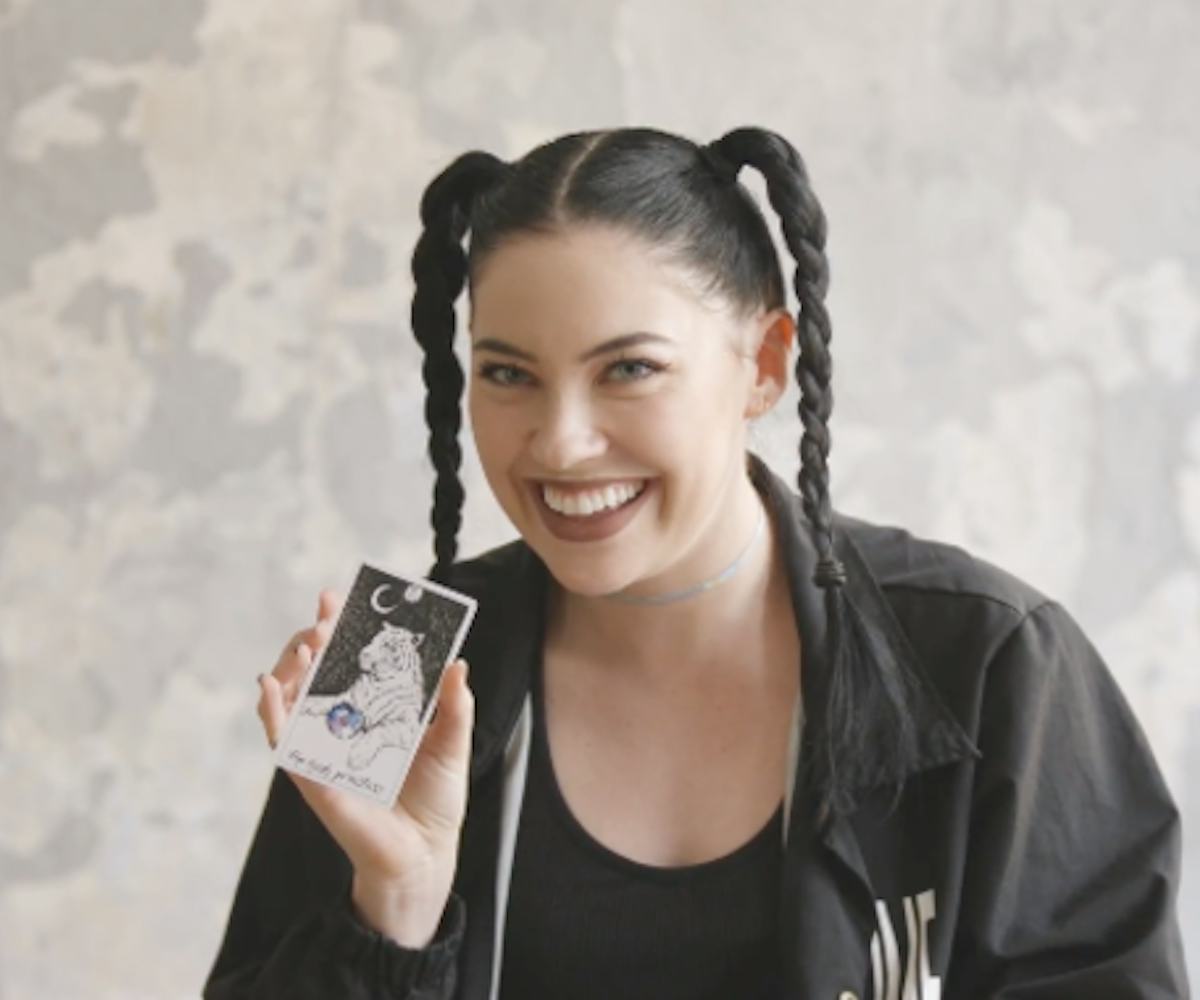 Bishop Briggs Shows Us How To Give A Tarot Card Reading
"It's a great way to start your morning"
Some people start their mornings with a cup of coffee or by catching up on the news, but Bishop Briggs starts hers with a tarot card reading. "It's a good way to start your morning," she says. "To be like, 'What do I need to know today?' Or, 'What should my intentions be?''"
In our latest installment of Show + Tell, Bishop Briggs tells us when we can expect new material and how to give yourself a tarot card reading. "So basically, you shuffle them, and any card that is sticking out or maybe falls out, you put to the side." Simple enough, right?
See what the cards have in store for Briggs, above.
Credits:
Produced by Ren Potts
Shot by Daniel Huskey
Edited by Maddy Talias
Sound by Drew Joy
Music: Field Trip 2 - Jack Elphick & Rock Teddy 05 - Anders Bothén via Epidemic Sound