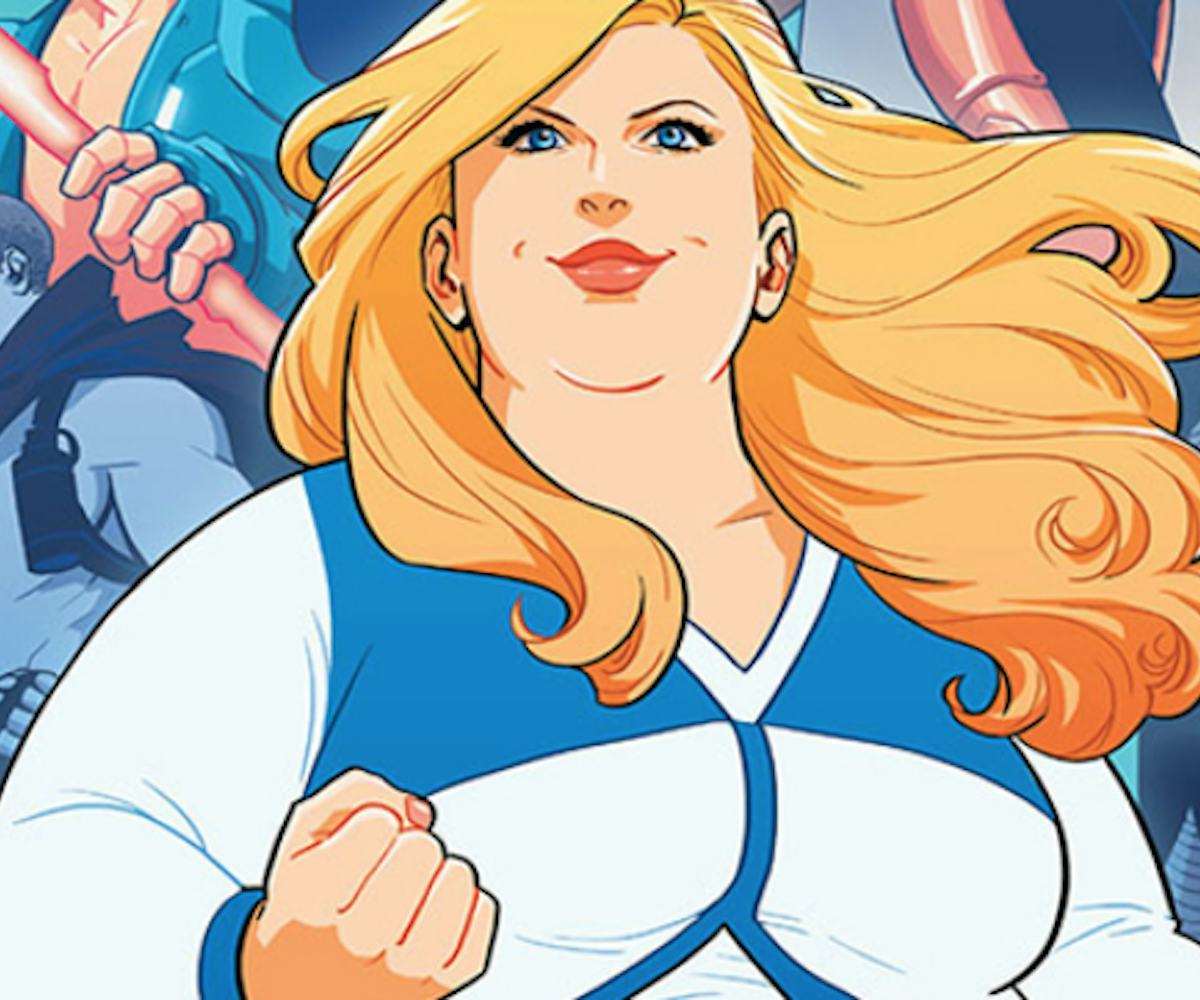 Photo via @valiantentertainment Instagram.
Sony May Bring The First Plus-Sized Superhero To Hollywood
Based on Valiant Comics' character Faith
It's no secret that superhero movies are gradually becoming more and more diverse. However, body diversity continues to be the one thing that seems to mystify studio execs. Until now, that is.
According to Deadline, Sony Pictures reportedly has plans to adapt Valiant Comics' superhero Faith into a live-action movie, which would make her Hollywood's first plus-size female heroine. And it's about damn time! 
No word yet on the exact details involving the film's plot, but if it follows Valiant's comic, the story will revolve around Faith Herbert—aka, Zephyr—a "jubilant, comics-and-science-fiction loving geek," per Deadline's report. Faith debuted as part of Valiant's 1992 Harbinger series, and has the ability to fly and levitate objects. The current series is written by Jody Houser and is illustrated by Francis Portela and Marguerite Sauvage, with covers by Jelena Kevic-Djurdjevic.
So far, the studio has reportedly hired writer Maria Melnick from American Gods to work on the film. However, no casting or plot details have been released.