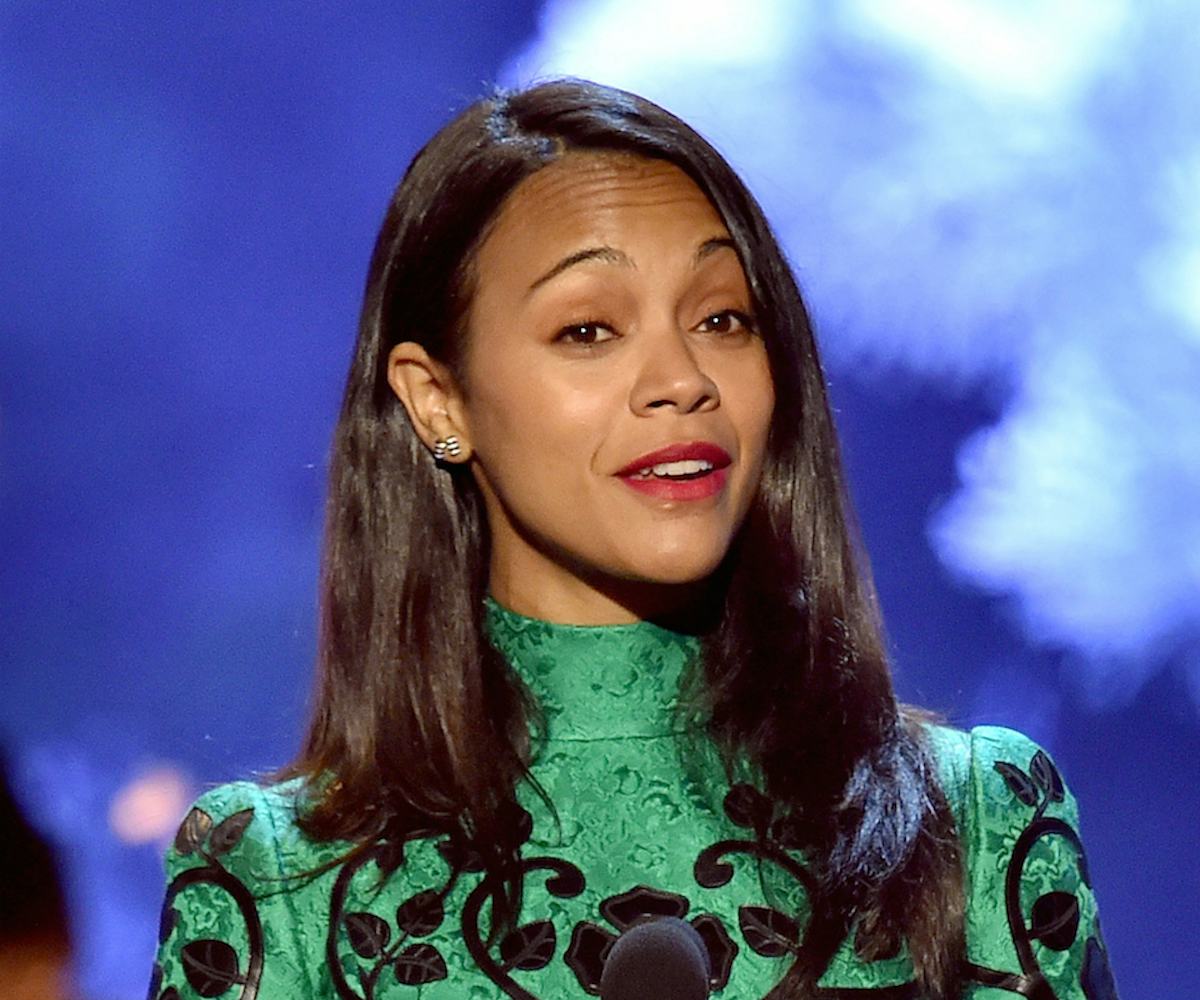 Photo by Kevin Winter/Getty Images.
12 Celebs We Didn't Know Were Married
The business of being a celebrity comes at the price of your private life. The bigger your name, the more public your day-to-day becomes. Some celebrities, though, have mastered the balancing act between the public and private. What they do outside of their job isn't fodder for the tabloids and gossip rags. It's red carpet events that raise questions like, wait, so-and-so is married to so-and-so?, because so-and-so's dating life isn't a fixture of the mainstream media. (Nothing wrong with that!) There's a strange form of contentment that comes with knowing someone whose work you admire has found love in the hopeless place of Hollywood. It makes the world seem a little better, even if the moment is fleeting. Well, here are 12 of those moments to make your day just a little bit brighter. Thank us later when you proudly say oh, I knew that already, after your friends gasp at a celebrity couple making their way down some red carpet show you're casually watching together.
Seth Rogen + Lauren Miller
After getting engaged in 2010, Rogen and Miller officially tied the knot in October 2011. The actor couple have worked on a few projects together, like Superbad and Zack and Miri Make a Porno. They also have started the Hilarity for Charity organization that helps support the Alzheimer's Association.
Amber Tamblyn + David Cross
The Sisterhood of the Traveling Pants star and Arrested Development's Tobias Fünke had been dating for a long time before getting married. They confirmed the engagement in August of 2011 and tied the knot soon after, in October 2011. During a comedy talk show they did together, Cross explained that he "was slow to make any moves because of our age difference, and also because she was a fan." They soon bonded over a SkyMall catalog and the rest is history.
Lisa Bonet + Jason Momoa
Bonet and Momoa began dating in 2005. Two years later, they were married. Together they have two kids. Together they are absolutely stunning.
Ashlee Simpson + Evan Ross
Many people still think Ashlee Simpson is with Pete Wentz, but that ship sailed in 2011. According to various reports, Simpson and Ross met out in the club scene. Though the romance began in 2013, they had known each other for a decade prior. They got engaged in 2014 and married that August.
Zooey Deschanel + Jacob Pechenik
Zooey Deschanel gave a one-two punch when it was revealed she was married to Jacob Pechenik in summer 2015. They shared their engagement in January shortly after it was announced she was pregnant.
Mary-Kate Olsen + Olivier Sarkozy
Look, it's not like no one ever thought Mary-Kate Olsen would never get married. But when news that she and Olivier Sarkozy got hitched broke in November 2015, many were caught by surprise. Rumors of their nuptials were epic, though. Apparently there were "bowls and bowls filled with cigarettes." Now that's something people could've guessed. 
Zoe Saldana + Marco Perego
Though sources close to the couple said that Saldana and Perego knew each other for a long time, they were first spotted together in May of 2013. The two secretly married in September 2013 with a "super small but very romantic and beautiful [ceremony]."
Kerry Washington + Nnamdi Asomugha
Divorce rumors haunted Washington and Asomugha throughout much of 2015, but sources close to the couple shut those down last December. They two secretly married in July 2013, but are notoriously private. They have a baby girl together.
Jemima Kirke + Michael Mosberg
By the way Lena Dunham writes her characters on Girls and how well each actor plays them, you wouldn't be wrong thinking there're some real-life similarities. But Jemima Kirke isn't like Jessa. Sure, she met her husband at the doctor's office and had the most casual marriage proposals, ever, but that does not make a Jessa. She got married in 2009 and from the looks of it, it was pretty perfect.
Jaime King + Kyle Newman
King and Newman met on a movie set in 2005. They got engaged in April 2007 and officially hitched that November. If it all sounds pretty Hollywood perfect, it's because it was. Check the photos here.
Alessandra Ambrosio + Jamie Mazur
Alright, alright. So Ambrosia and Mazur aren't married yet, but they've been engaged for eight years. (They were dating for three years before, too!) The reason for this very long engagement is, quite honestly, work. Speaking to Extra TV in December 2015, the VS Angel said, "When I do the wedding, it's gonna be very special, so I want to take time for that."
Christina Ricci + James Heerdegen
Surprise! Christina Ricci is married and has been since 2013. The actor wed James Heerdegen in a private ceremony in New York City. Everything would've been hush-hush for a while had she not tweeted a photo of her custom Givenchy gown. Previous to her wedding to Heerdegen, Ricci was engaged to Owen Benjamin but called it off in 2009. Ricci met Heerdegen in 2011 while working on the pilot for Pam Am. (He works behind the scenes in Hollywood.) They started dating in February 2012 and were engaged a year later. They welcomed their first child together in 2014.