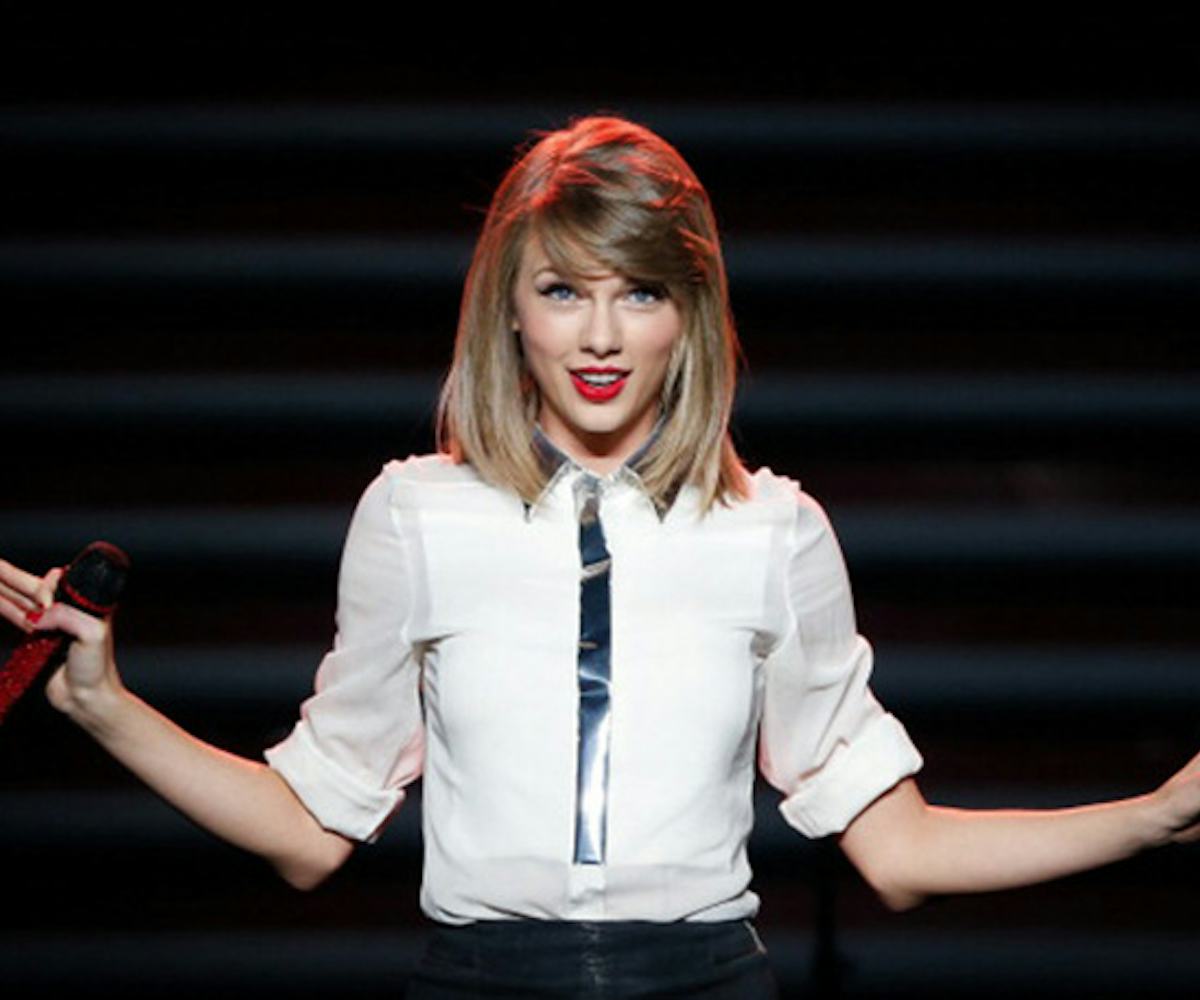 Photo by VCG/VCG via Getty Images
Taylor Swift Is Dropping New Music On Friday
So this is why she went AWOL on social media
We called it: Taylor Swift is releasing new music soon. Over the weekend, fans began to notice that Taylor Swift's social media accounts went completely blank. Then, yesterday, she eclipsed the historic solar eclipse by sharing two cryptic videos of a snake. Now, Variety is reporting that, according to multiple sources, Swift's releasing new music this Friday.
This isn't surprising to anyone familiar with Swift's masterful art of marketing. She wanted to get everyone talking, and she did. It's been reported that on Friday, she'll drop the first single from her upcoming album, the name of which hasn't been revealed. Or maybe she'll pull a Beyoncé and release the entire album in one go. 
There are also rumors that she'll debut the music video for the single at the MTV Video Music Awards on Sunday, hosted by her forever-nemesis Katy Perry. 
The day Swift purged her social media accounts was also the three-year anniversary of the announcement of her last album, 1989, according to Variety, and the drop of "Shake It Off." This further fueled rumors that Swift was gearing up for her next album. 
It's still unclear what the slithering snake videos could mean, but, some are saying, they're likely referencing the time Kim Kardashian released video footage of Swift agreeing to allow Kayne West to rap about her on his controversial song "Famous." Swift had previously claimed she had no idea. Following the incident, the pop star's critics bombarded her with the snake emoji in her Instagram comments so much so, that the emoji was blocked from Swift's page by the social media platform. 
Maybe Swift will address this drama on the new album. Will it be her Lemonade, only pettier? I guess we'll have to wait a few more days to find out.