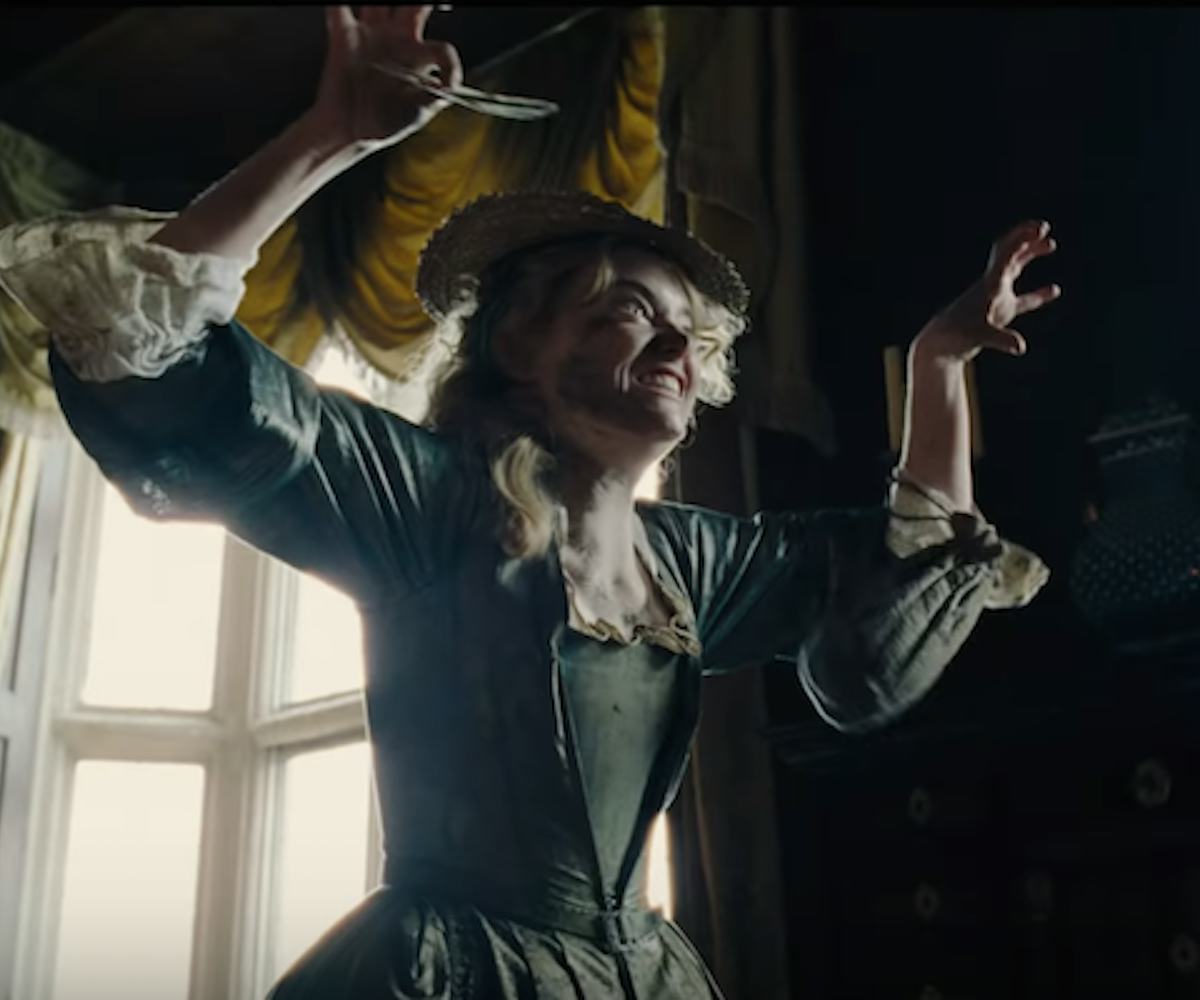 Photo Via Fox Searchlight.
Emma Stone Goes Royally Insane In The Trailer For 'The Favourite'
Yorgos Lanthimos' newest film also stars Olivia Colman and Rachel Weisz
The trailer for Yorgos Lanthimos' upcoming historical drama, The Favourite, is here, and it's as eccentric and dark as we've come to expect the works of the director to be.
The 18th-century drama, which stars Olivia Colman, Rachel Weisz, and Emma Stone, is angled as a story of royal envy and betrayal. It follows Queen Anne (Colman), who occupies the throne while her close friend—and secret lover—Lady Sarah (Weisz) governs the country due to Anne's illness and volatile temper. That is, until Sarah's cousin, Abigail (Stone), comes into the picture and develops a friendship with the Queen, swooping in to take Sarah's place as Anne's favorite—hence the title.
But none of it is prim and proper. Stone's character is thrown into a world of chaos, as she's targeted by flying books, thrown into the mud (literally), and shot at, leading to much screaming and crying.
This film has the same dark humor as Lanthimos' previous movies The Lobster, also starring Colman and Weisz, and The Killing of a Sacred Deer. The Favourite also stars Nicholas Hoult and Joe Alwyn.
The film is set to be released on November 23. You can watch the madness unfold in the trailer below.