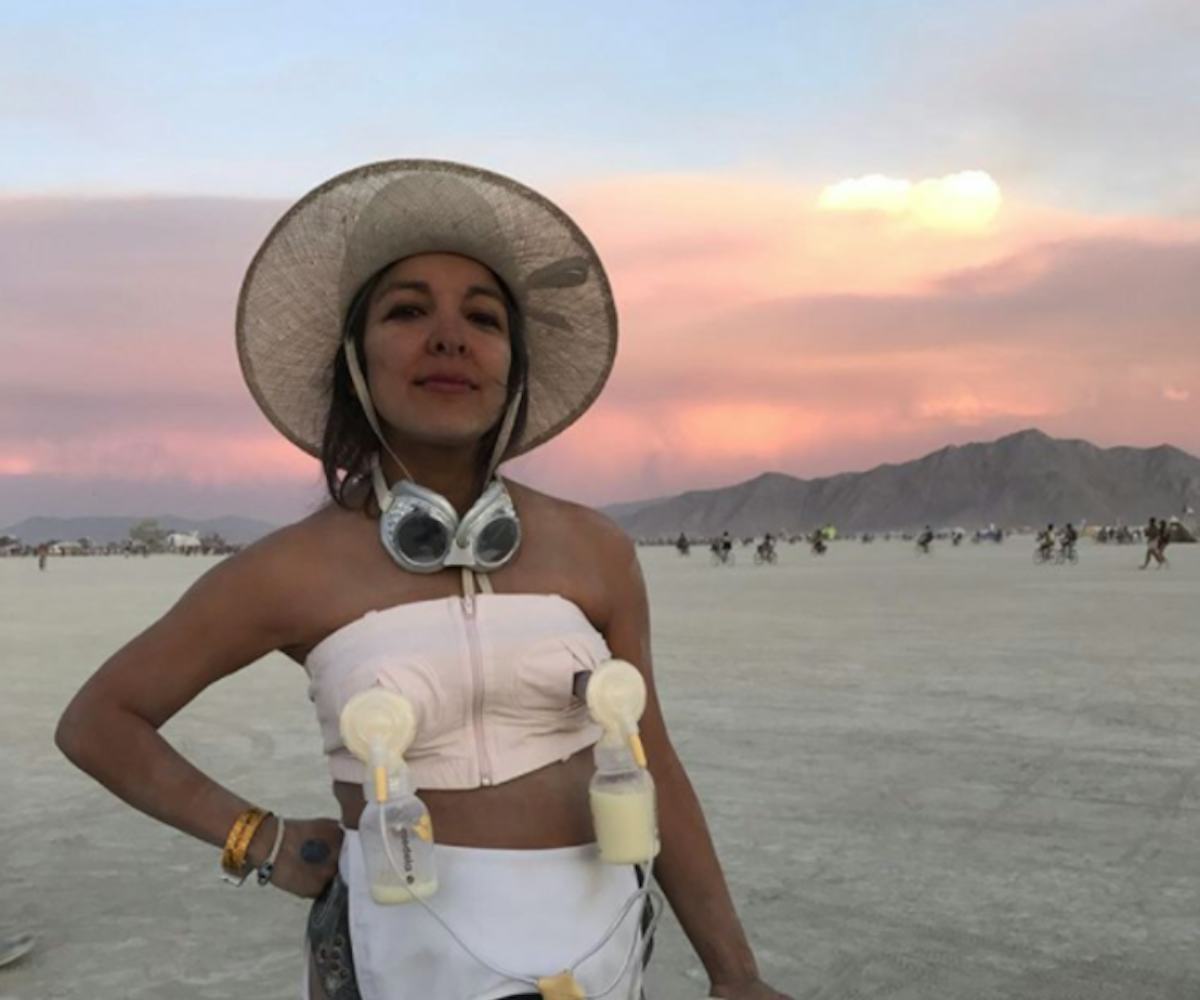 Thinx Co-Founder Gave Away Her Breast Milk At Burning Man
"So many were excited and curious to try it"
The first rule of Burning Man is: You talk to everyone about Burning Man. That includes, but is definitely not limited to, all of your Instagram followers.
The notorious festival takes place in Nevada's Black Rock Desert once a year and brings "experiences to people in grand, awe-inspiring and joyful ways that lift the human spirit, address social problems and inspire a sense of culture, community and personal engagement," according to its website. Looks like one such experience is drinking breast milk courtesy of Miki Agrawal, co-founder of Thinx (the controversial period panty brand that preaches "female empowerment," a declaration that Racked challenged in an expose earlier this year).
According to her Instagram, Agrawal pumped her breasts every three hours and gave most of it away to Burning Man attendees. What did recipients do with the gift? Drank it, of course—it's Burning Man, after all—in hopes that it would cure their hangovers. Used it in their coffees to make lattes. Some just downed it because they were genuinely curious. "I drank some too when I ran out of water, it tastes like sweet coconut milk!" Agrawal writes.
She also had an aha moment in between lactating and dancing in the dust-ridden desert.
It made me realize that most people (including me before I had Hiro) know very little about motherhood and birth and post birth and that this needs to be mandatory learning for all humans. Every human has been birthed and raised somehow and yet even the smartest people have no idea what this process looks like. Nobody learns how to become a parent, let alone a good one. Time to change this! Great parenting can change the world! More conversations about this soon!
That's one way to go about it...