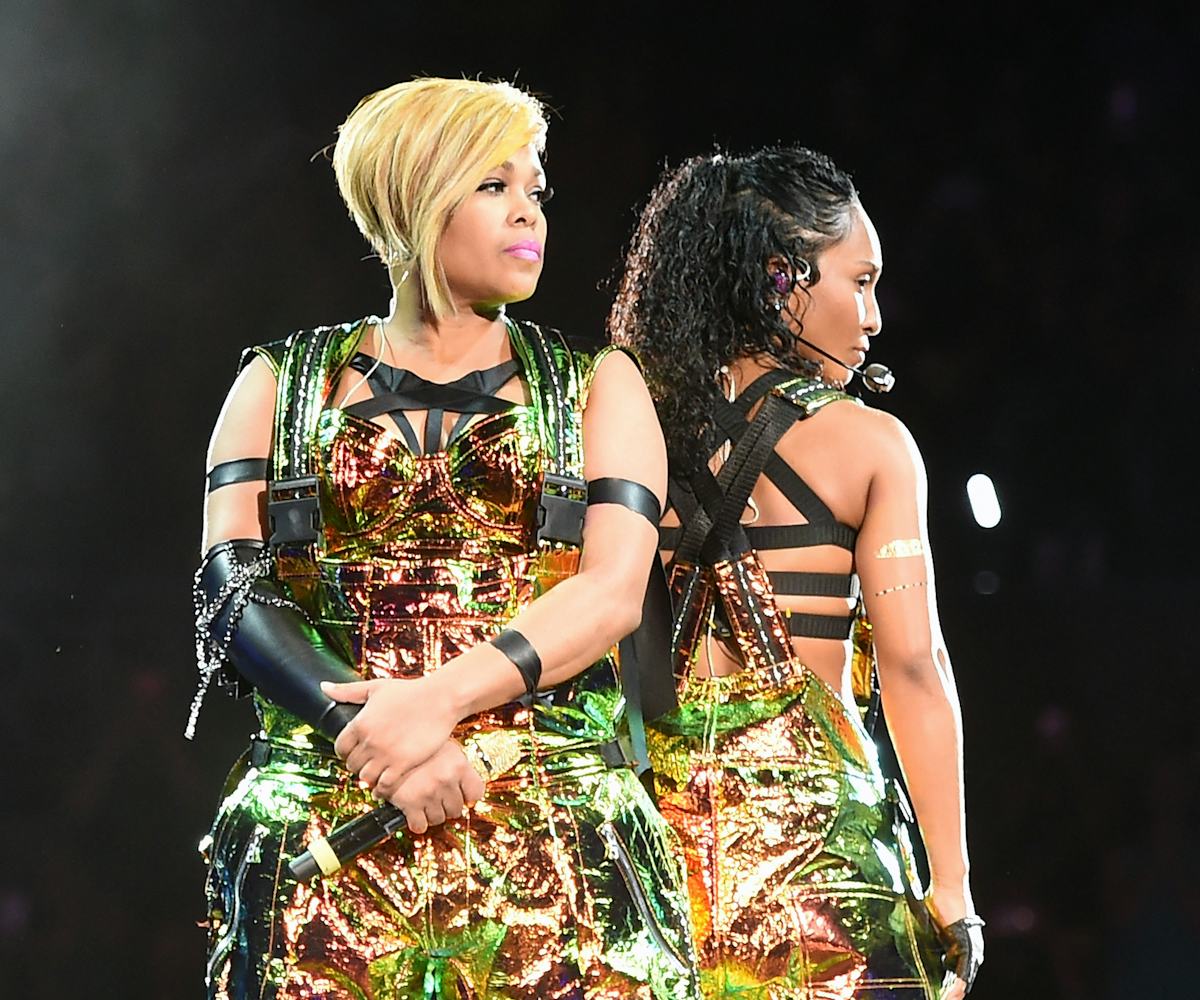 Photo by Ethan Miller / Getty Images
You Can Help Name TLC's New Album
The duo's crowdfunded fifth album needs a title, and they want your suggestions
It's true that the legendary R&B group TLC will never be the same after the death of Lisa "Left Eye" Lopez, but T-Boz and Chilli are determined to bring the world more excellent music. The duo successfully crowdfunded the money to create a fifth studio album, but they never settled on a title. Now, they're looking to fans to help them name the LP, which will be the first new music the group has dropped since 2002's 3D.
In 2015, TLC stated that they choose Kickstarter as a method of fundraising in order to "create our final album completely on our own terms, without any restrictions, with YOU." According to Paper, the initial goal of the campaign was $150k, but fans managed to raise upwards of $430,000. The Kickstarter page went suspiciously silent following the campaign's completion, but a message from the group's manager, Bill Diggins, assured supporters that the music was on its way: "Tboz & Chilli were inspired to make a record that they could be proud of and they would not settle for less and sometimes you just can not rush art. They demanded of themselves a record that would stand up to the great body of work created in the past and that you would be proud of; because your belief and support is the greatest form of love and we want you to be proud."
Now, an update from Diggins asks for suggestions for an album title. "We need your help," writes Diggins, "Let's hear your suggestions for the album title! Tionne and Chilli are still undecided so looking to you for inspiration." Along with that came an official release date for the album: June 30.
Fan input has always been important to TLC, as evidenced by their album Fanmail back in 1999, which was an ode to the letters of encouragement they received from strangers along the way.
Head over to the new album's Kickstarter page, over here, to drop T-Boz and Chilli some ideas.
To hold you over until then, TLC's classic track "Waterfalls":