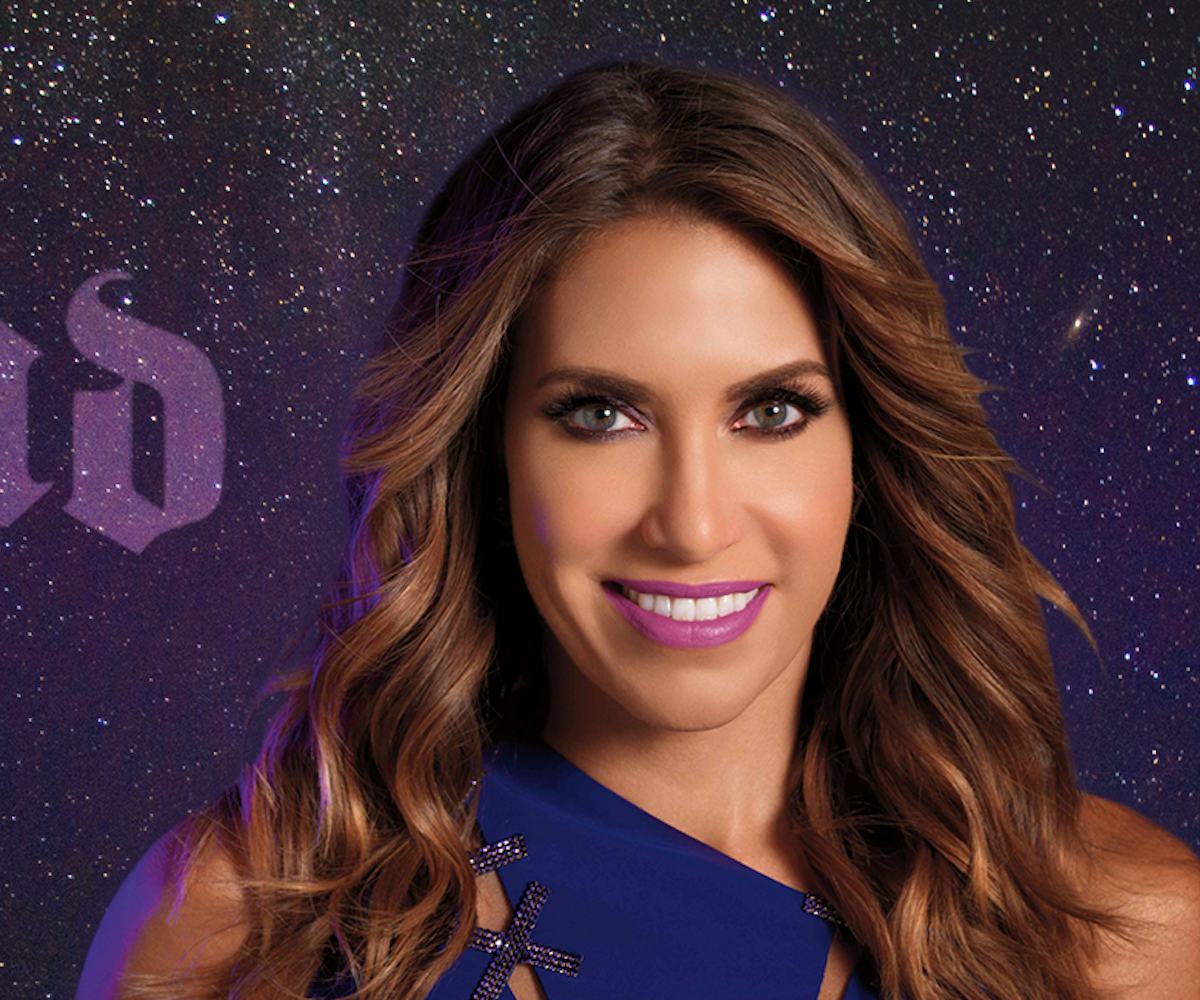 Photo courtesy of Urban Decay
Urban Decay's Wende Zomnir Explains How To Stay Relevant And Why She Doesn't Play With Millennial Pink
"Does pink make you puke?"
It's an exciting time for cult beauty brand Urban Decay. Aside from being one of the most successful cosmetics brands of our time with a slew of highly coveted products and celebrity collaborations with Ruby Rose and Gwen Stefani under its belt, it's just recently launched a killer new addition to its iconic Naked collection, the Naked Heat Palette.
The brand first broke onto the scene back in 1996 when the world of beauty was a lot less crowded (and frankly, a lot more bland), bringing on the pigments and the edginess that the grungy kids of the '90s were craving, and has remained a relevant beauty mainstay for more than 20 years since, with their launches still being among the most anticipated in the industry.
Ahead of the Naked Heat celebration in Miami (complete with a performance from the Miami Heat dance team and a whole lot of fire dancers), I sat down with co-founder and creative director, Wende Zomnir, to talk about what it's like to head such a prominent, cult-status brand.
When it comes to saturated industries, it really doesn't get much more saturated than beauty. With new brands launching left and right—on top of the OGs that have been there since the beginning—how does one brand stay afloat in a sea of competitors? For Zomnir and Urban Decay, it's all about evolution. "We always say that Urban Decay is beauty with an edge, so that means we're always feminine, dangerous, and fun. As long as we maintain that, then the brand will always have the feel of who we are. We just have to keep it fresh and modern, changing and evolving with the times while remaining true to ourselves. And, most importantly, we never look at what we've done, it's just, 'What are we doing to do next?'"
The brand's strong stance on animal activism is another way it stays relevant, during a time where other major players in the beauty game are turning a blind eye to animal testing. For Zomnir, animal testing is never an option. "There are no ingredients in cosmetics that you can't test on artificial skin or other alternative ways. Why would you test on an animal? I think it speaks to us as a society about how we treat our animals, and who we are as people. I don't think you have to be vegan or vegetarian to believe that you should treat all creatures with respect." We totally agree and hope that others follow her philosophy.
If there's one thing I learned about staying relevant in today's beauty market during my chat with Zomnir, it's that you don't need to market everything in a muted shade of pink in order to gain a millennial following. In fact, just marketing toward millennials is something Zomnir doesn't believe in at all. "I don't think love of makeup changes whether you're a millennial or older or younger. It feels a bit disingenuous to just go, 'Okay, we're going to market to millennials.' If millennials—in trying to be relevant and fresh and modern—like what we're doing, that's great, but it's just not who we are to say, 'We're going to target this specific group of people and create something only they will like.'" Instead, Urban Decay markets to all, staying true to the brand identity and steering clear of millennial pink-tinged marketing.
Zomnir goes on to tell me of a time when Urban Decay was first starting out and pink was almost all the industry had available. "We started Urban Decay with the whole ad that said, 'Does pink make you puke?' It was back in the early '90s when it was all about grunge, but makeup was really only sold at department stores, and there was no Sephora." As I cringed at the thought of a world with no Sephora, she went on, "Everything was pink, pinky-beige, and red. If it was a crazy color story season, you got mauve. Mauve was bananas! So in a world where everything was some form of pink, and it was pretty much the only thing available, we launched our line as a response to the color void." It was a rebellion against pink, of sorts.
Of course, while the brand has found itself coming back to pink in a new, positive way with their Pink is Punk collection, you won't find any muted pastels in there. The shades are vibrant, bold, and electrifying, and certainly nowhere close to that category of pink.
So, will millennial pink face a sudden untimely death or slowly fade away in time, or will it prevail? Zomnir feels that it won't fade out completely, but rather will evolve with the times—as anything would. "Everything always evolves—there's no way to stay static anymore," she says.
If your dream is to one day be a total boss just like Zomnir, there's one thing she stresses on: the ability to move with the times. Make sure you get (and make) the most out of whatever you're doing right now. "Use that experience, even if it's a job you don't love," she says. "Figure out what it is in that job that can give you the best, well-rounded experience." She goes on to tell me about an old job she had at an ad agency, and how it helped her with starting her brand. "It wasn't a job that made me super happy, but it taught me how to stand up in front of a room and do a pitch, which helped me when I went to pitch the first Urban Decay products. I also used to write for small, local magazines, and that taught me how to write a press release. You have to make yourself a well-rounded person so that you can take these skills and fuel them toward your big vision."
Another piece of advice from Zomnir? Plan your finances. When someone dreams of starting their own business, whether it be a cult-status beauty brand, a clothing line, or a restaurant, chances are they're picturing the final product, rather than the money. "The advice that I always give people is to have your finances in order because that's the engine that allows your creativity to run," she says. "I always thought that if I had a great product, people would just buy it. You need a whole infrastructure to be able to have people even know about it and to fund it—there's a whole machine behind the business that has to happen."
So, what's next for the brand? Well, for starters, the Naked Heat Palette is freshly launched online at Urban Decay, Sephora, Ulta, and Macy's and is set to hit Ulta stores on July 9 and Sephora stores on July 13. While it provides us with all of the fiery neutrals to keep us satisfied all summer long, Zomnir hints at something major coming post-summer: "We have another palette coming at the end of the year that's going to be really exciting. New packaging, new colors—get ready."
We're already counting down the days.