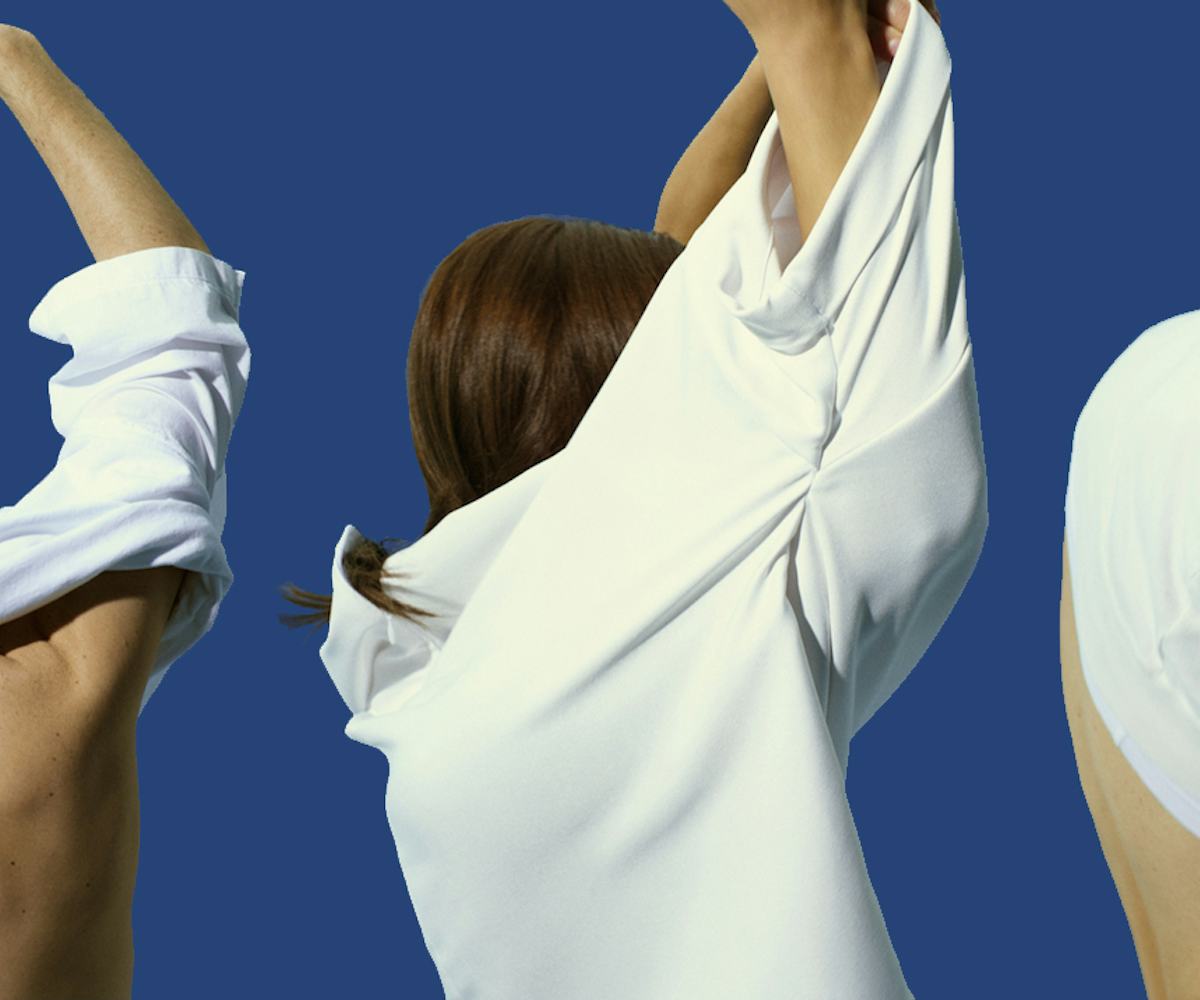 Photographed by Milan Zrnic.
Get Wet With This Sexy Playlist
curated by wet, of course
Valentine's Day is almost around the corner, and we have developed a new theory: The less cliché your plans are, the better your night will be. With this in mind, we asked Wet, makers of some of the most beautifully sad songs in recent memory, to curate a playlist for your Valentine's Day party or private dinner for one. Their debut album, Don't You, out January 29 via Columbia, perfectly conjures that "queer divine dissatisfaction" modern dancer Martha Graham references when she was talking about art.
"Dance My Pain Away" by Rod Lee
"This is the first thing that comes to mind—it's sad but made for the club," says Joe Valle, who shares Wet's production and instrumentation duties with Marty Sulkow.
"We knew there had to be a Drake song," says Kelly Zutrau, the band's singer and main songwriter. "They all feel sad, but it's also really the only music I ever want to hear at a party. 'Karaoke' was a joint decision."
"Bleeding Love" by Leona Lewis
"I naturally went for ballads, ballads, ballads, and this one is all about dancing on my own," says Sulkow. "It's big, vague, perfect."
"Just Ask the Lonely" by Omar S 
"I had this on a playlist back in the day and carried it with me everywhere," says Valle. "It's one of my favorite moody, sad songs."
"This is early-'90s classic hip-hop," says Sulkow. "It's about this guy that she falls for, and he has women in other cities, but she's OK with it as long as he respects her. But he has this drinking problem, they have a fight, and then he dies in a car accident."
"This is such a sad pop ballad, but it's also about strength, like, 'I've got thick skin and an elastic heart,' you know?" says Sulkow. "There's depth to it, but it's also just an incredible pop song."
"Better Off Alone" by Alice Deejay
"When I was 13 or 14, my friend and I were supposed to meet these boys at a club, but we couldn't get in," says Zutrau. "I heard this song, and thought techno was just the saddest music."
"It's such a perfect, minimal, cinematic song. There's something about the desperation in the lyrics—you can express feelings that seem pathetic, but if you own them they're not at all," says Zutrau.