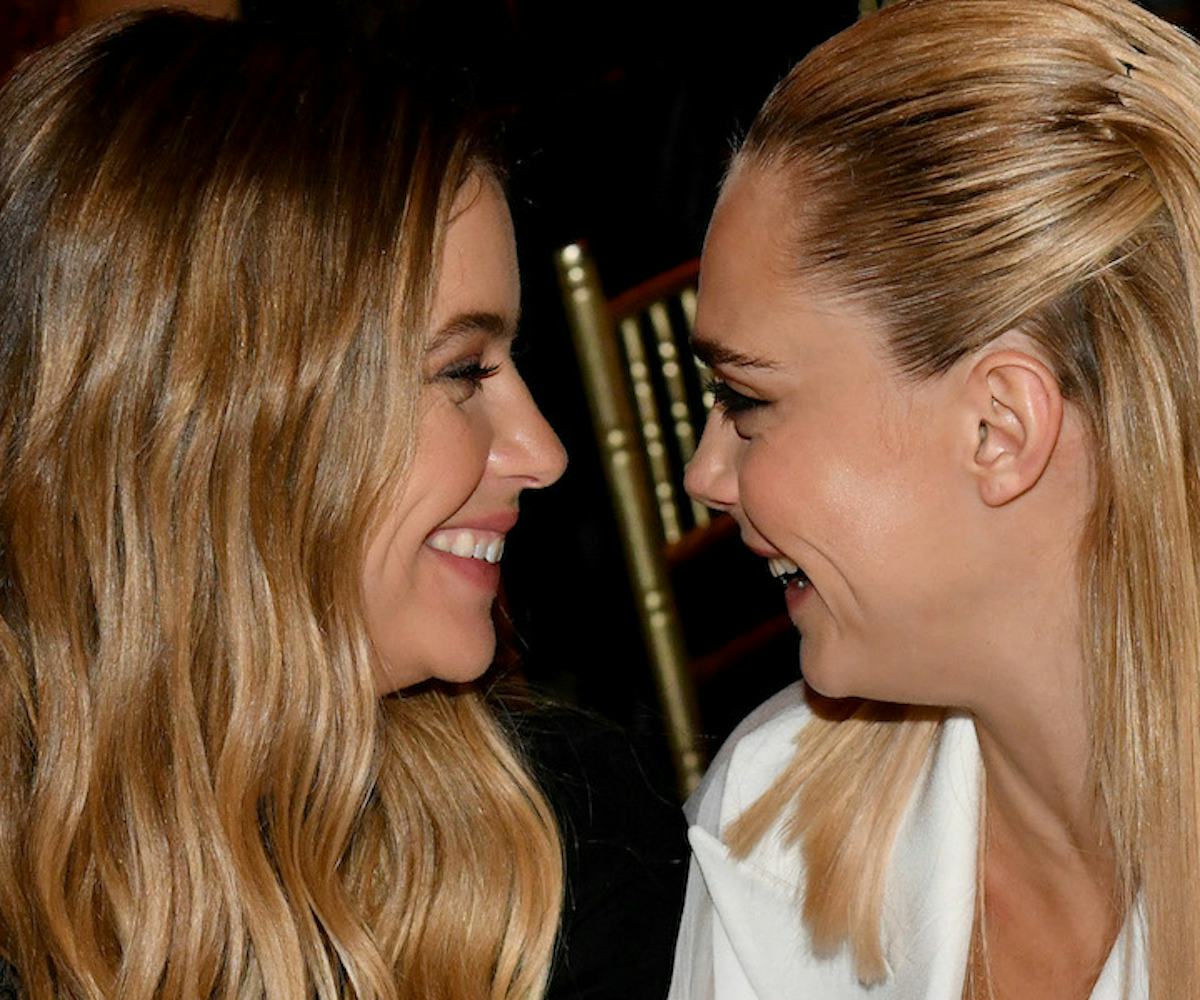 Photo by Craig Barritt/Getty Images for The Trevor Project
Cara Delevingne Wishes Ashley Benson A Happy Birthday With An Adorable Message
Benson also got a shout-out from Mary-Kate and Ashley Olsen
In case you hadn't seen across Instagram, it's Ashley Benson's birthday, and Cara Delevingne has the cutest message to celebrate her love. Delevingne shared a short-but-sweet combination of mushy phrases and candid photos with Benson to Instagram on the morning of Benson's birthday, just a few hours after Benson received the ultimate shout-out from Mary-Kate and Ashley Olsen.
"There is so much I could say but something I love and cherish most about us is that I don't need to because YOU KNOW and that's all that matters," Delevingne captioned her post. "It's you and me which is my favourite. My safe place. You let me be silly, you let me be wild, you keep me free, secure and curious. I feel like I've known you my entire life and I am so proud of watching you grow into the woman that you always dreamt of being."
If you love love, then you'll be happy to know Delevingne added a slew of über-corny nicknames for Benson at the end of the post, including (but not limited to) "Sprinkles, Choonchi, Angel Face, Grumpy Ass, Sweet Cheeks," and "Buttmunch."
Benson posted her shout-out from the Olsen twins straight to her own grid, captioned "dreams do come true." In the quick selfie-video taken by Mary-Kate and Ashley, the two share their birthday wishes for Benson. Ashley adds, "I hope this year is one of the best ones yet. We're sending you lots of love."