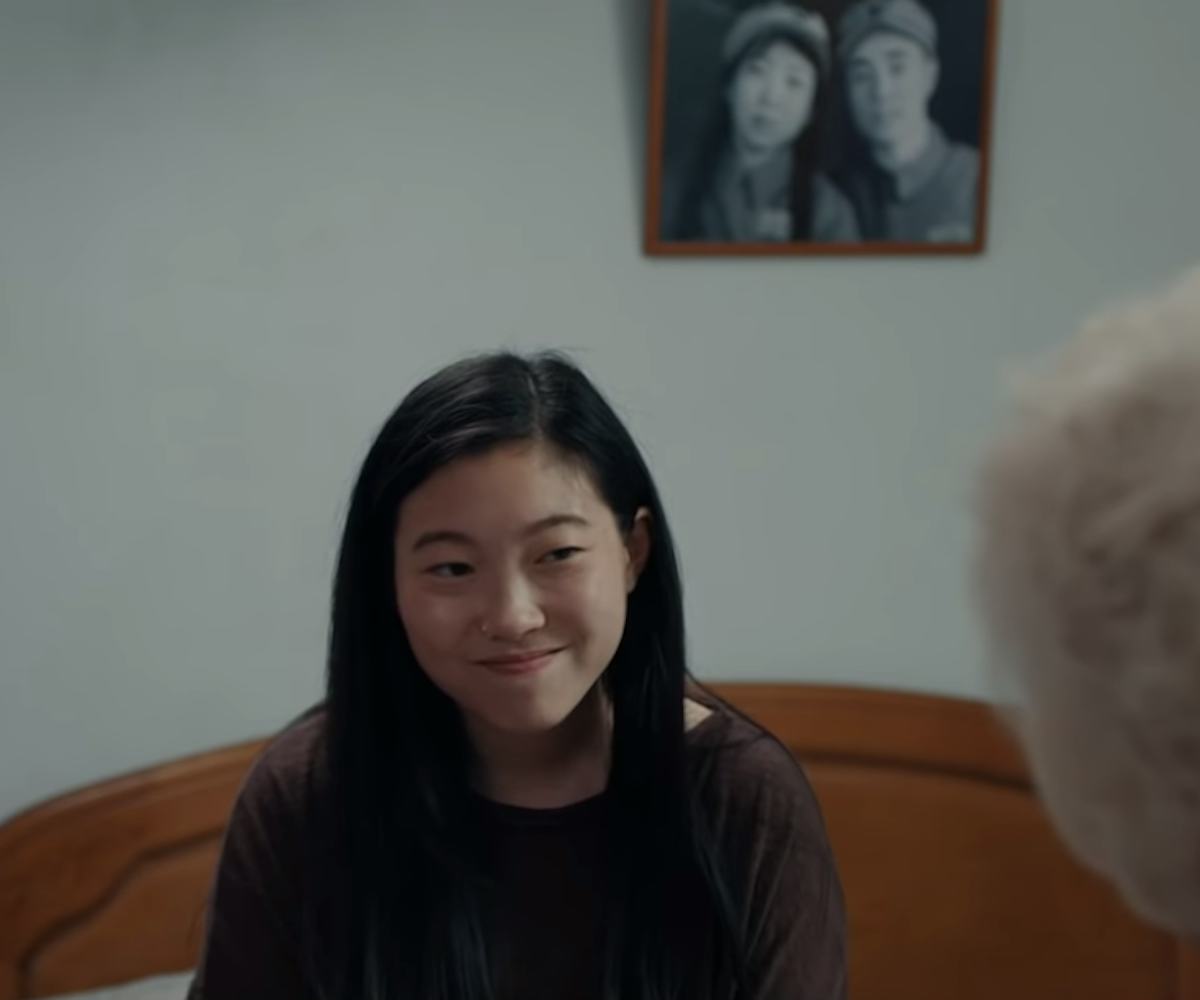 Screenshot via YouTube
The Trailer For Awkwafina's 'The Farewell' Will Make You Cry
As she says goodbye to her grandmother who doesn't know she's dying
Awkwafina's next film is going to require a few extra boxes of tissues at your side. A new trailer for The Farewell follows Billi (Awkwafina) as she visits her grandmother, who is dying of cancer. Only, her grandmother has no idea, and no one except Billi wants to tell her and ruin her last days.
The film, per the description provided by A24 on YouTube, follow Billi's family as they travel to China to attend a staged wedding—the ruse they use to have an excuse for the family to gather to say their goodbyes. Even the doctor is in on the lie, speaking in English to Billi as her grandmother sits in the room. When she asks what the doctor is saying, and hears he studied in England, she promptly asks if he's single—a true grandma move. Billi struggles throughout the trailer with the idea of keeping such a big secret from her grandmother. As her grandmother imparts wisdom upon an emotional Billi, I'm ready for the tears that will inevitably follow with the full movie.
Watch the trailer for The Farewell below, ahead of its July 12 theatrical debut.