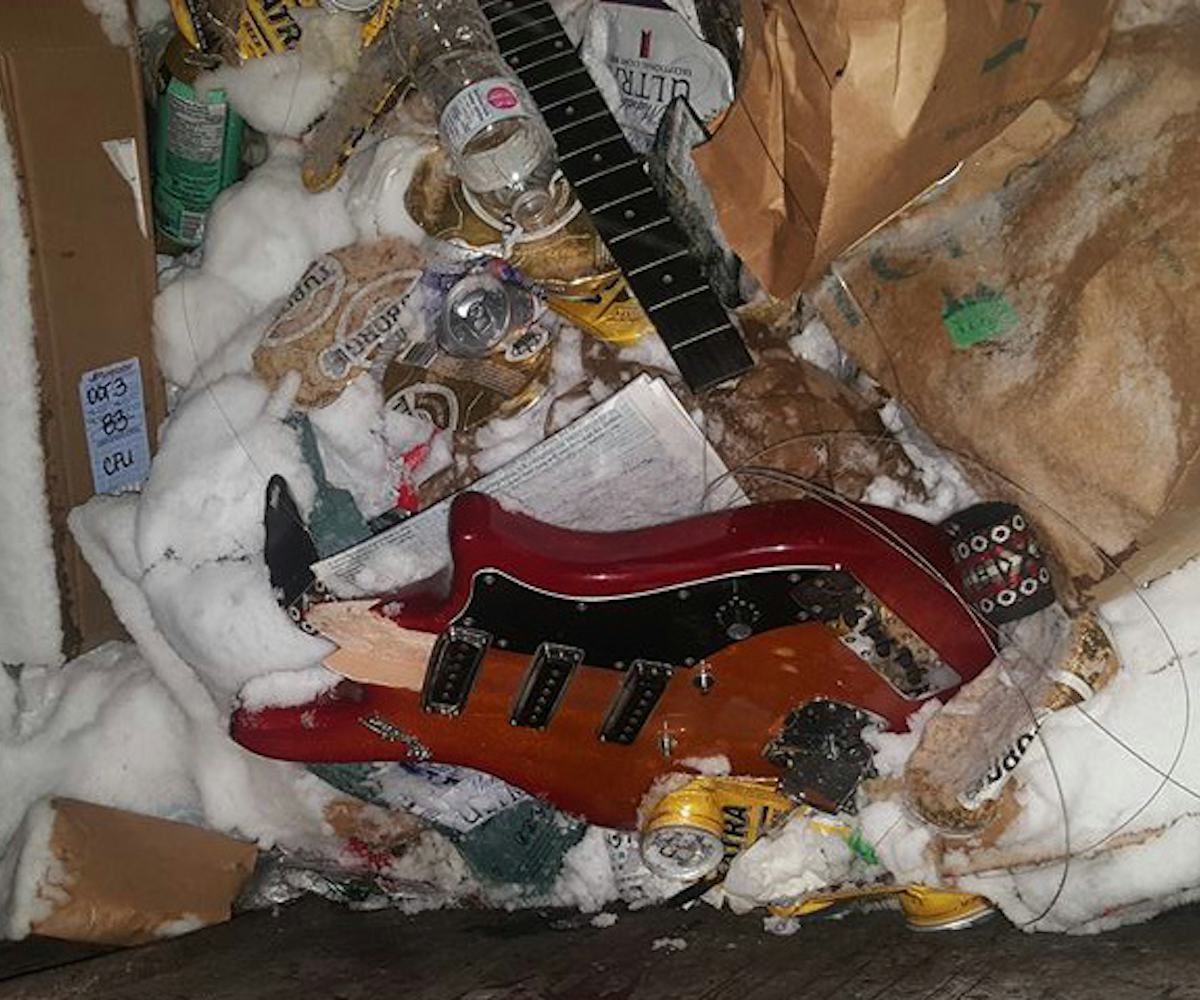 Photo via Witchrot on Facebook
Is This The Most Awkward Band Breakup Ever?
If you think you're having a bad week, be glad you're not a member of Toronto-based band Witchrot. Consequence of Sound reports that on Sunday evening, band member Peter posted a rollercoaster of a breakup note, under a photo of a smashed guitar, to Facebook, announcing the band's indefinite hiatus.
He wastes no time getting straight to the reason for the break, writing, "Due to the unfortunate reality of our guitarist fucking my girlfriend of almost 7 years WITCHROT will be taking an extended hiatus." He mentions that he "will continue the band in another space and time, being ripe with hate the music is slowly flowing and without a doubt will become the most devastating, torturous music I have ever created."
After signing off—"stay heavy"—Peter writes, as a PS, "Also our drummer died..." And that's that! No further details about the drummer, guitar-smashed, Peter out.
Not ready to lose Peter's knack for storytelling quite yet? Don't worry, he's in another band called Crazy Bones with guys that are "coo" and don't sleep with his girlfriend. Mourn the loss of Witchrot (and, on a serious note, their drummer?) by streaming their self-titled EP, below.