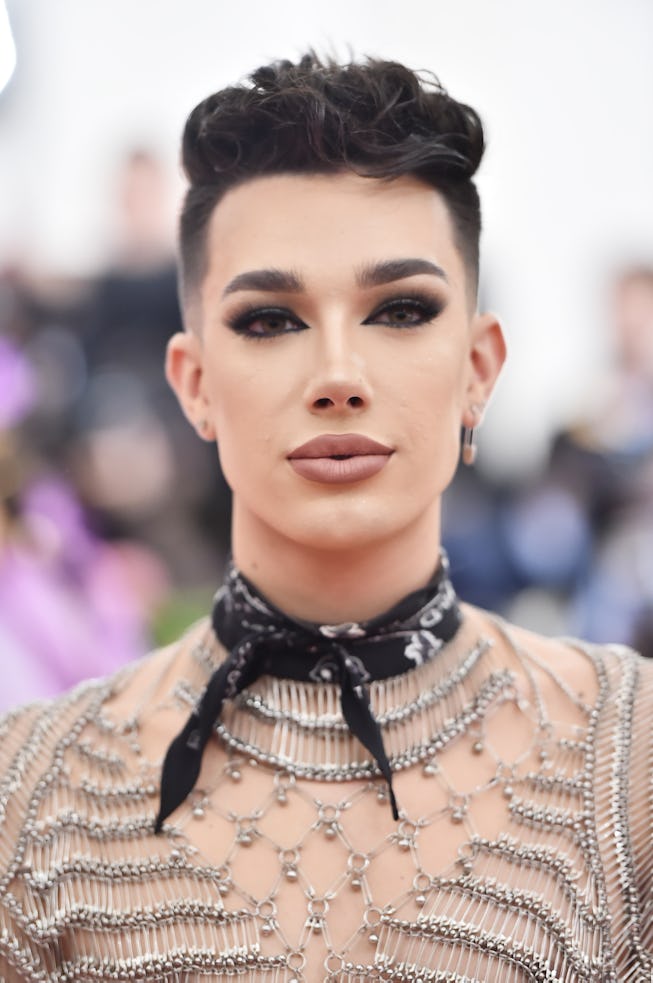 Theo Wargo/WireImage/Getty Images
Morphe Ended Its Business Relationship With James Charles
The move comes after James Charles faced allegations of texting underage fans.
Morphe Brushes and James Charles have announced a mutually agreed upon end to their business relationship. On Friday, April 16, Morphe, along with Charles, released individual public statements, confirming that the decision to part ways was made after Charles faced multiple allegations of underage texting.
On Thursday, April 1, Charles made his first public statement regarding the allegations, confirming that he had "f*cked up" when sharing in flirtatious messages with underage fans. Prior to the public YouTube video, multiple fans had come forward, alleging that Charles had texted them. In one instance, a 16-year-old fan had accused Charles of texting them, noting that he had been forthcoming about his correct age, Vulture reports. Those allegations were made after Charles previously denied February allegations that he had groomed an underage fan.
Since the April 1 video was uploaded, Morphe had faced continued calls from social media to respond. The brand had collaborated with Charles on a collection in the past, and according to its statement, the two intend to wind down sales of its joint products.
"In light of the recent allegations against James Charles, Morphe and James have agreed to end our business relationship," the brand tweeted. "It is and always has been Morphe's goal to create a positive, safe, and empowering space where all beauty lovers can freely share their artistry and passion for cosmetics, and Morphe is committed to furthering that goal."
Charles, who had announced that he intended to step away from social media, also temporarily broke his silence, confirming that the collaboration was concluding. He acknowledged that Morphe was among his long-term partners receiving negative feedback for his actions. "I've loved every moment working together, and am beyond grateful for what we've created together. That being said, I reached out to them and we mutually agreed to wind down our James Charles x Morphe collaboration, which is my only project with them," he wrote.
The statement from Charles also included a note on the others that have come forward to accuse Charles of underage texting. He acknowledged that since posting the April 1 video, others had come forward with "misleading stories and false allegations." He said that his legal team was looking into these allegations, saying the misinformation and fake stories had gone too far.
Closing his note, Charles confirmed that he intends to continue taking time away from his work to "learn, grow, and listen."