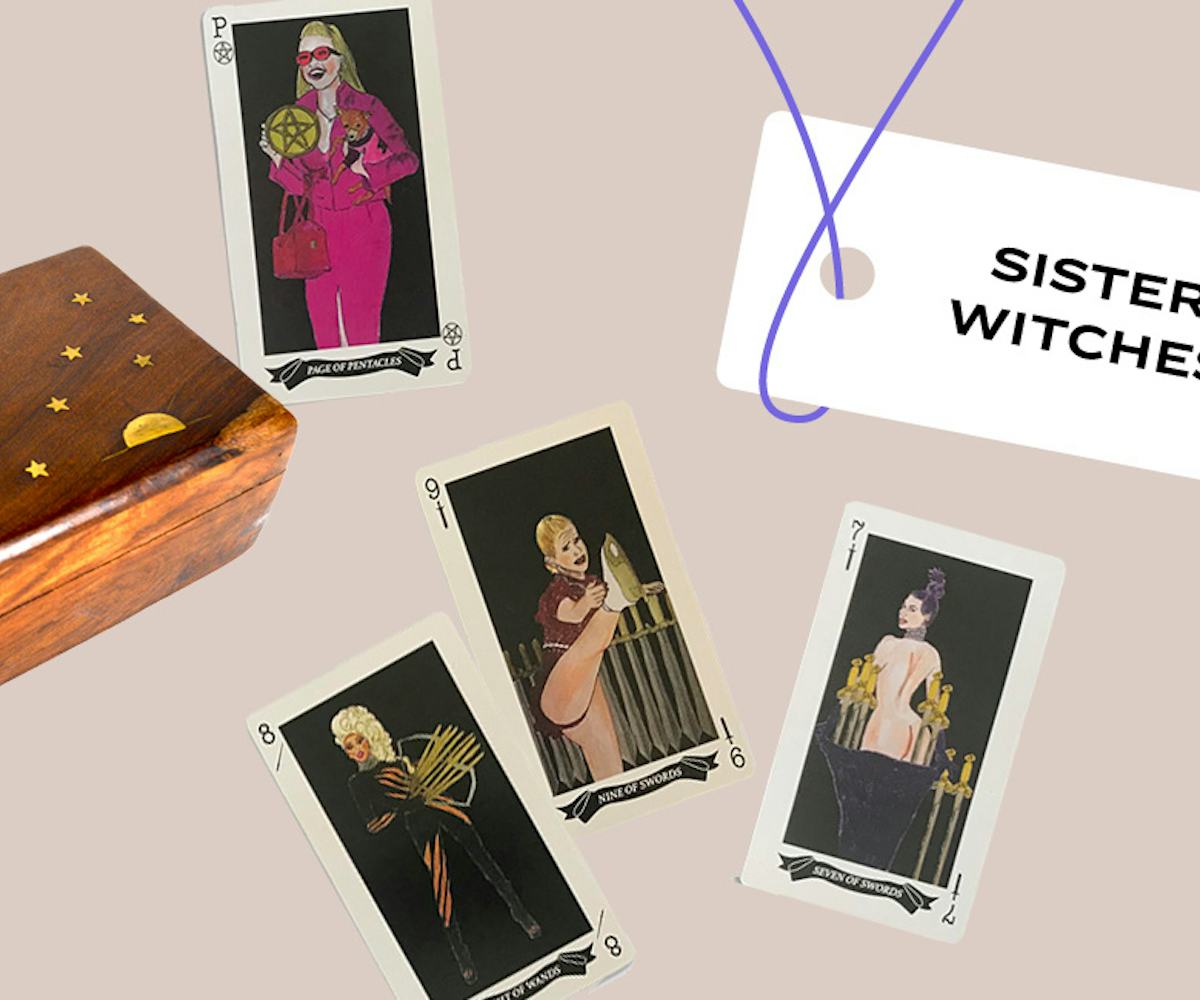 The Best Holiday Gifts For Your Sister Witches
You'll probably want to keep an extra set of tarot cards for yourself
Tis officially the season for gift-giving. For us, that's a full month in which we'll be providing gift ideas for everyone on your list with our Unwrapped holiday gift guides. So make your holiday shopping a breeze this season, and let us help you find gifts for all the people in your life.
The holiday season falls during the darkest time of the year, with the winter solstice—aka the shortest day and longest night on the calendar—hitting on December 21. All this darkness makes it the perfect occasion for taking the time to reflect and explore our inner magick. And what better gift to give than an opportunity for our sisters, both blood and chosen, to do the same?
We rounded up the best gifts for your sister witches—or really, anyone looking to infuse a bit of magick into their everyday lives—from important reads and guides to ritual tools and altar décor. No need to be a seasoned, practicing witch; these gifts are also fit for witchcraft novices and the occult curious.
The Shiny Squirrel x IrisEyris, 2019 Chroma Calendar, $36, available at The Shiny Squirrel.
Gift your sister witch a deeper look into the year ahead through astrology, color, and ritual with this gorgeous—and informative—calendar.
NOVA x Opening Ceremony, Astrological Candle: Air Signs, $65, available at NOVA.
Fragrance label NOVA teamed up with Opening Ceremony and artist Laurence Jaccottet to create this gorgeous set of astrology candles, each representing one of the elements with inspired scents—something witches and astrology fanatics alike will love.
Cardsy B., Badass Bitches Tarot Deck, $40, available at Badass Bitches Tarot.
Oprah as The Hierophant and RBG as the Justice card? What more could anyone ask for from a tarot deck?
Magic for the Resistance: Rituals and Spells for Change, by Michael M. Hughes, $10.99, available at Amazon.
The world can use a bit of magick right now, and this book will inspire the socially conscious witch to take action.
HellHound Jewelry, Luna Ring, $75, available at Etsy.
Show your love for the moon with this sleek and simple (yet statement-making) ring from HellHound Jewelry.
Circle and Crescent, 2019 Moon Calendar Print, $25, available at Circle And Crescent.
Who doesn't like functional art? Circle and Crescent's moon calendar not only serves as a killer piece of art deco-inspired wall art, but it also makes it easy to keep track of the moon cycles each month.
Aquarian Soul, Wildflower Dreams Sacred Smoke, $18, available at Aquarian Soul.
Give the gift of relaxation with this soothing, therapeutic blend of incense.
Moon Nectar Apothecary, Vision Oil, $18, available at Moon Nectar Apothecary.
Perfect for the more spiritually inclined friend, enhance clairvoyance and expand the mind with this concoction of kava kava root, herbs, and essential oils before any ritual, meditation, and sleep.
The Ritual Shoppe, Fluorite Crystal Skull, $80, available at The Ritual Shoppe.
The perfect addition to any altar, this fluorite crystal skull helps bring clarity, order, and balance to our chaotic everyday lives.
Black And The Moon, Oracle Of Oddities (First Edition), $45, available at Everyday Magic.
This gorgeous deck of oracle cards makes a fine addition to any seasoned reader's repertoire.
Catland, Wooden Tarot Box, $15, available at Catland.
Keep cards safe and protected with this gorgeous wooden tarot box.
Kozmic Ryder, Lucid Tea, $18, available at Kozmic Ryder.
This lucid dream-inducing tea blend makes the perfect gift for the spiritually minded and tea enthusiasts alike.
House Of Intuition, Money Magic Candle, $16, available at House Of Intuition.
What better gift than a bit of candle magick—and some that'll bring in money, luck, and abundance?
Hoodwitch, Polished Mineral Pendulum, $12, available at Hoodwitch.
Help her find all the answers to the unknown—whether through intuition or a higher power—with these beautiful pendulum tools.
Erin's Apothecary, Banishing Ritual Bath Salts, $22, available at HausWitch.
2018 was one hell of a year. Help your sister witch cleanse, purify, and deflect negative energy with this powerful ritual bath mix.
NYLON uses affiliate links and may earn a commission if you purchase something through those links, but every product chosen is selected independently.