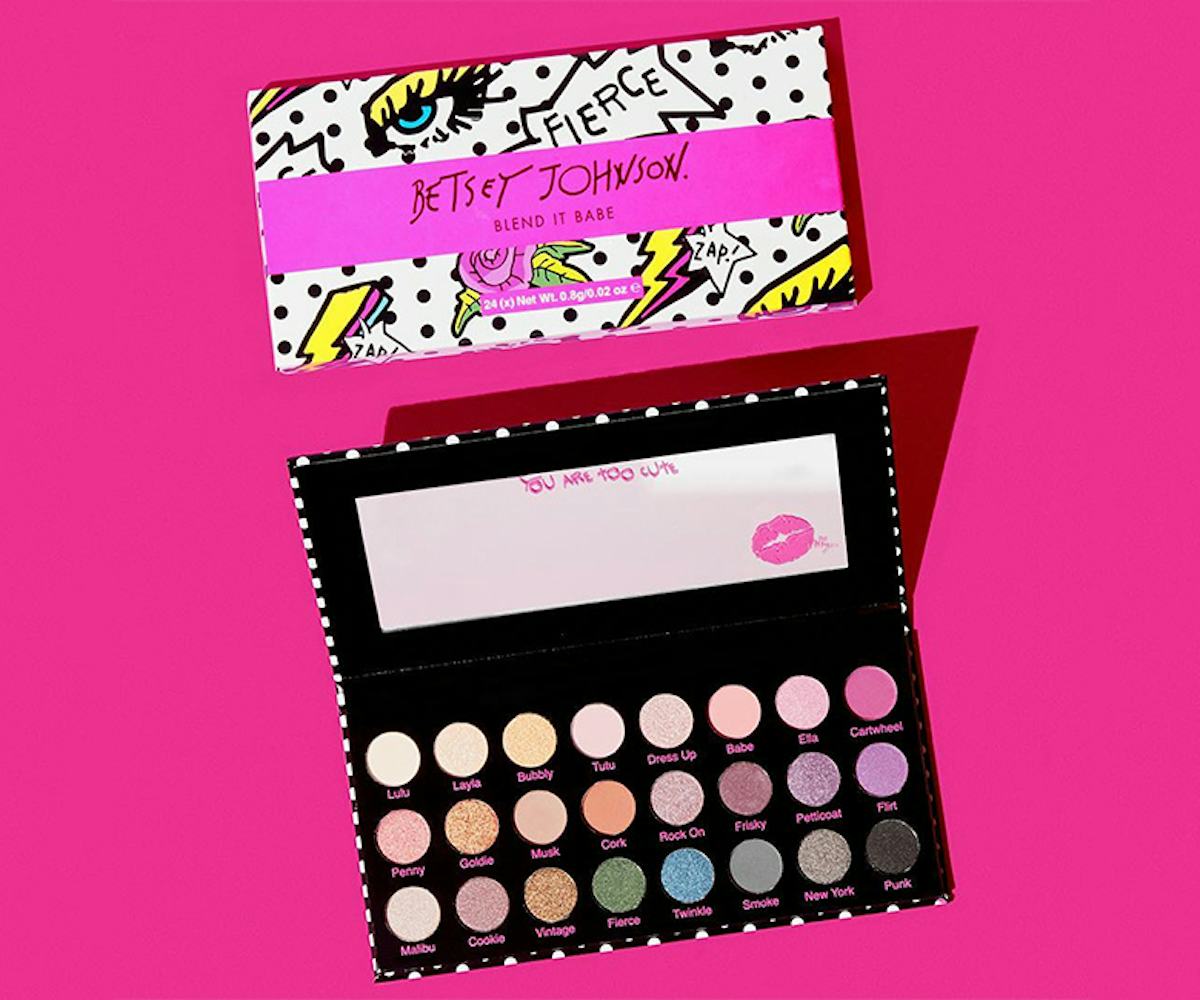 Photo Via Instagram/@BetseyJohnson.
Betsey Johnson Is Here To Add Some Punk To Your Makeup Collection
With a dash of sparkle for good measure
Betsey Johnson has been holding down all things punk and feminine for quite some time, so it's only fitting that she would bring her expertise to the world of beauty. The designer has unveiled her own beauty line, which features glittery eyeshadows, highlighters, and more, all at reasonable price points (the most expensive item is $30).
The packaging for each item in the collection is covered in either Johnson's favorite black and white polka dots or bold stripes with plenty of pink accents. No worries if you're not as bold as many Betsey Johnson fans are. In addition to bright pink and red lip colors, there are trios of more subtle lip glosses and matte lip colors that'll help keep your look more low-key. For $20, you can also snag a metallic pink makeup bag, adorned with a cartoon set of lips, filled with a hot pink brush set and sponge.
Unfortunately, you won't find these stocked at your local makeup shop, as Betsey Johnson beauty is exclusively stocked at FragranceNet.com. According to HelloGiggles, Johnson named all of the items and designed the packaging herself, so it'll feel authentically Betsey to any diehard fan. Head over to the site now to check out the fashion designer's first makeup offerings for yourself.