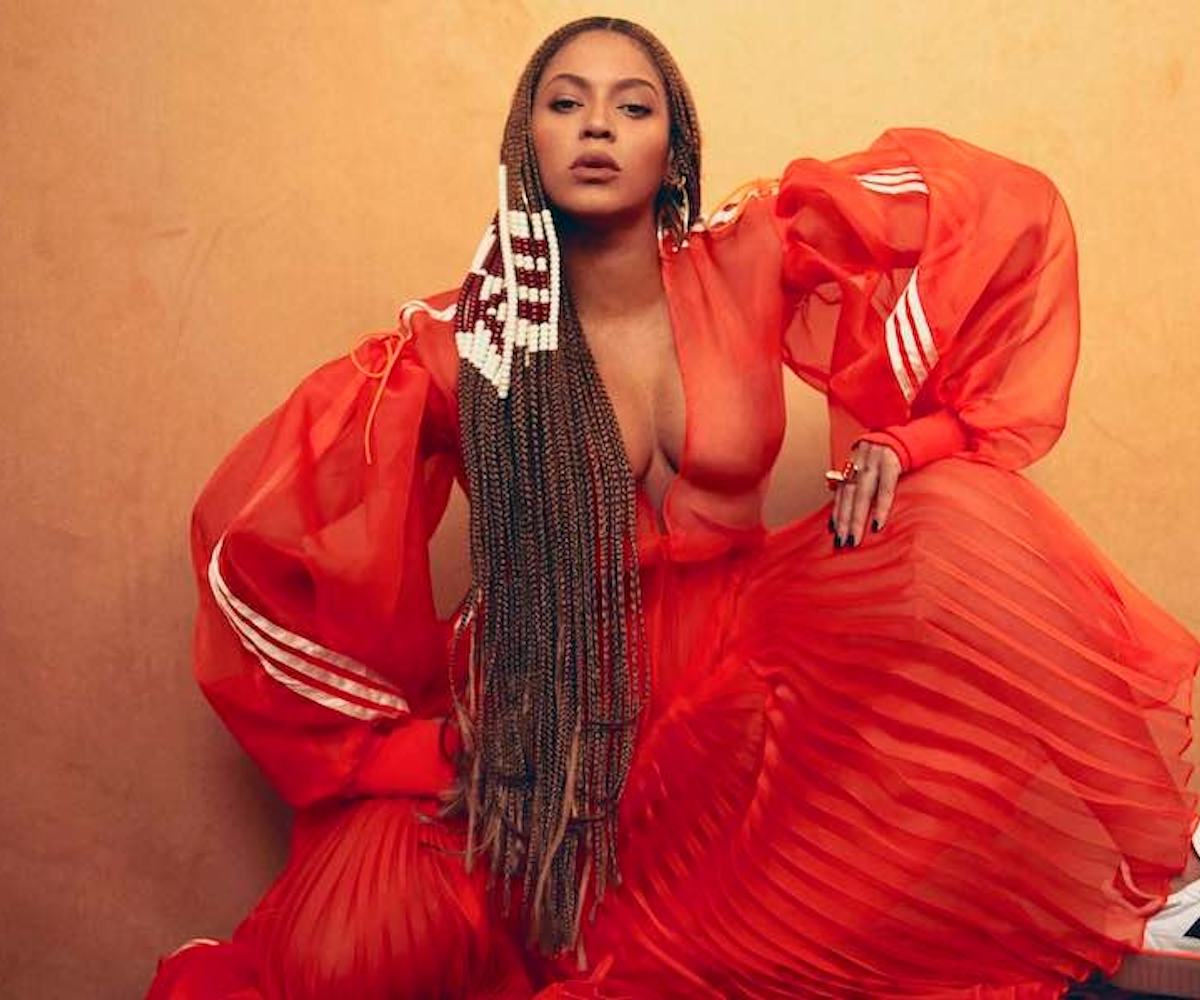 Photo Courtesy of Adidas x Ivy Park
Beyoncé Is Blessing The Coolest Celebs With Ivy Park Wardrobes
Zendaya, Cardi B, and more have all received gifts from the forthcoming collection
If you were hoping to get your hands on the entire Adidas x Ivy Park collection ahead of the public, you'll have to scheme your way onto the list of Beyoncé's favorite people, fast. Queen Bey has gifted all the coolest celebrities giant orange wardrobes filled with the apparel, shoes, and accessories from the forthcoming drop, which hits the web on January 18.
Posts are starting to hit social media from recipients like Zendaya, Grown-ish's Yara Shahidi, and more. "B*tch, Beyoncé dead done gave me a closet," Cardi B excitedly announced as she unboxed the gift in an Instagram video, adding that she feels "special" amongst a slew of indecipherable enthusiastic phrases.
As celebs are sharing their oversized gifts to social media, fans are getting a first-look at many of the styles yet to come. It appears that Beyoncé hand-selected styles based on the recipient, as the items vary in each post. In a video shared by Ellen DeGeneres, a handwritten tag is visible, which reads, "Here is something special from my Adidas x Ivy Park collection. I've selected some of my favorites for you. With love and respect, Beyoncé." That's better than all the Christmas and birthday cards anyone could receive in an entire lifetime.
Take a peek at the first few closets, below, and stay tuned as more celebs are blessed by Bey.