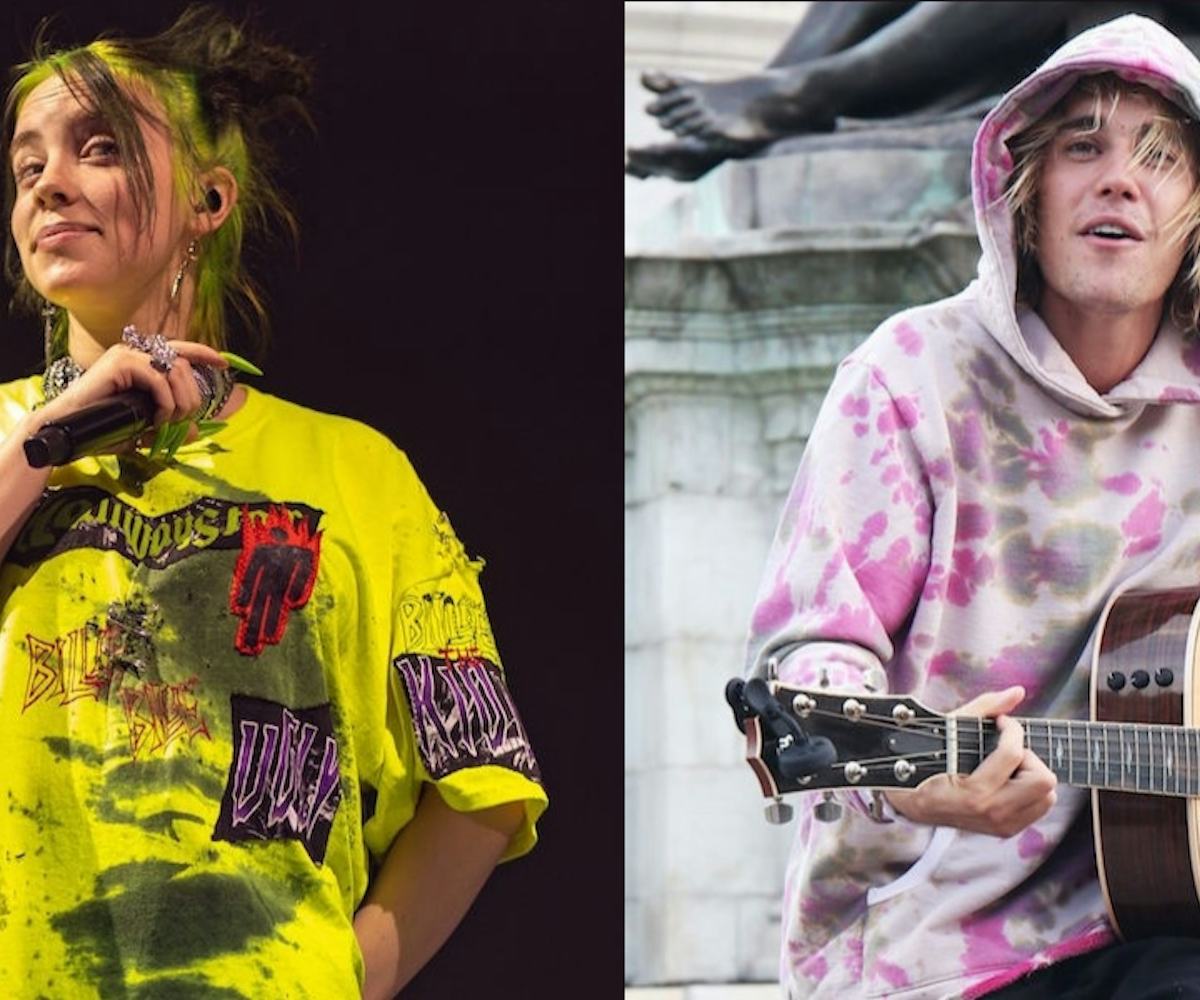 Photos by Beretta/Sims/Shutterstock, Christopher Polk @POLKIMAGING/Shutterstock
Billie Eilish Announces "Bad Guy" Remix Featuring Her Idol Justin Bieber
By sharing this throwback photo
Billie Eilish, a huge Justin Bieber stan, has just released a remix with him.
After meeting her idol during Coachella this year, Eilish had Bieber hop on her track "Bad Guy." To announce the release, Eilish shared an adorable and cringe-y throwback photo of her young self wearing all-sequins and posing in front of her personal collection of JBiebs posters.
"BAD GUY FEAT. JUSTIN BIEBER OUT NOWWW OMGFFFFGGG ANYTHING IS POSSIBLE MAN," Eilish wrote in her Instagram post, which is pretty much what I would write in a caption if Taylor Swift ever hopped on a track with me.
Bieber provides a brand-new second verse to the song: "Gold teeth, my neck, my wrist is froze/ I got more ice than, than the snow." He also calls himself "that guy" that Eilish describes throughout the track. Bieber joins her on the following chorus too, and TBH... I kinda dig it. Their voices blend really well together, and I wouldn't mind them collaborating on a track in the future.
Listen to the new "Bad Guy" remix featuring Bieber, below, and try to live out your preteen dreams through Eilish vicariously.