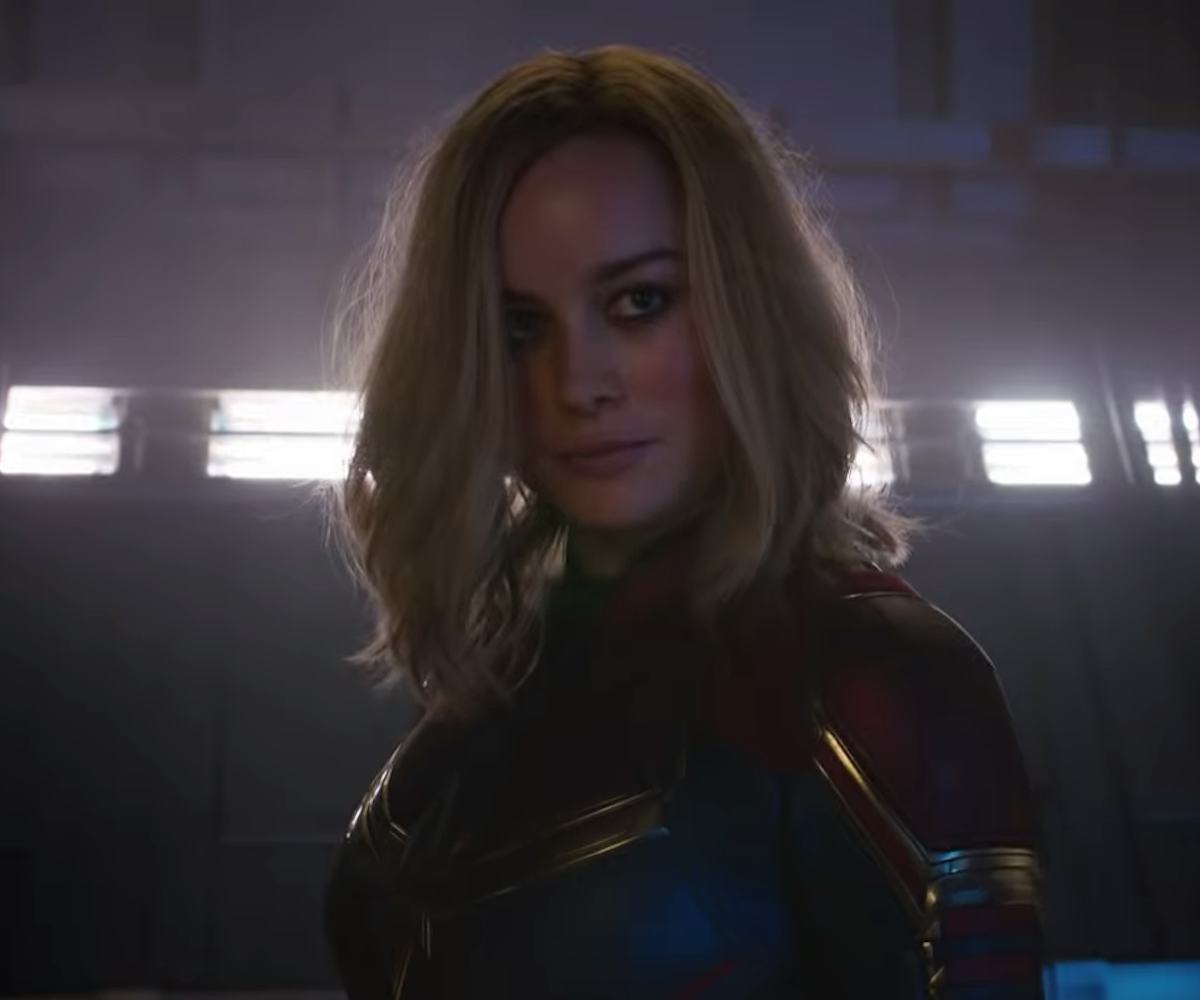 Screenshot via YouTube
Brie Larson Goes "Higher, Further, Faster" In New 'Captain Marvel' Teaser
Marvel revealed a new 30-second teaser for the forthcoming Captain Marvel during the Super Bowl on Sunday, and, per the titular hero's (Brie Larson) instructions, we are trying "to keep up."
With the new clip, we dive a little bit further into former Air Force pilot Carol Danvers' time on earth, which she revealed, in the previously released trailer, she only had bits of memory about since crash-landing on Earth as Captain Marvel. The words "higher, further, faster" play over the visuals that jump from one time period to the other.
Captain Marvel is set to take place during the '90s, so it won't tie into the teaser that came at the end of Avengers: Infinity War. (Spoiler alert: For those of you who somehow missed the ending that sparked a ridiculous meme, basically everyone you've ever loved in the Marvel universe disintegrates at the hand of Thanos, and it's implied that Captain Marvel is coming to help out). But, as The Wrap points out, maybe a deeper look into Captain Marvel's powers and history will help avid Marvel fans figure out just how the Avengers franchise will carry on following the crushing ending.
Check out the new teaser for Captain Marvel, which hits theaters on March 8, below.