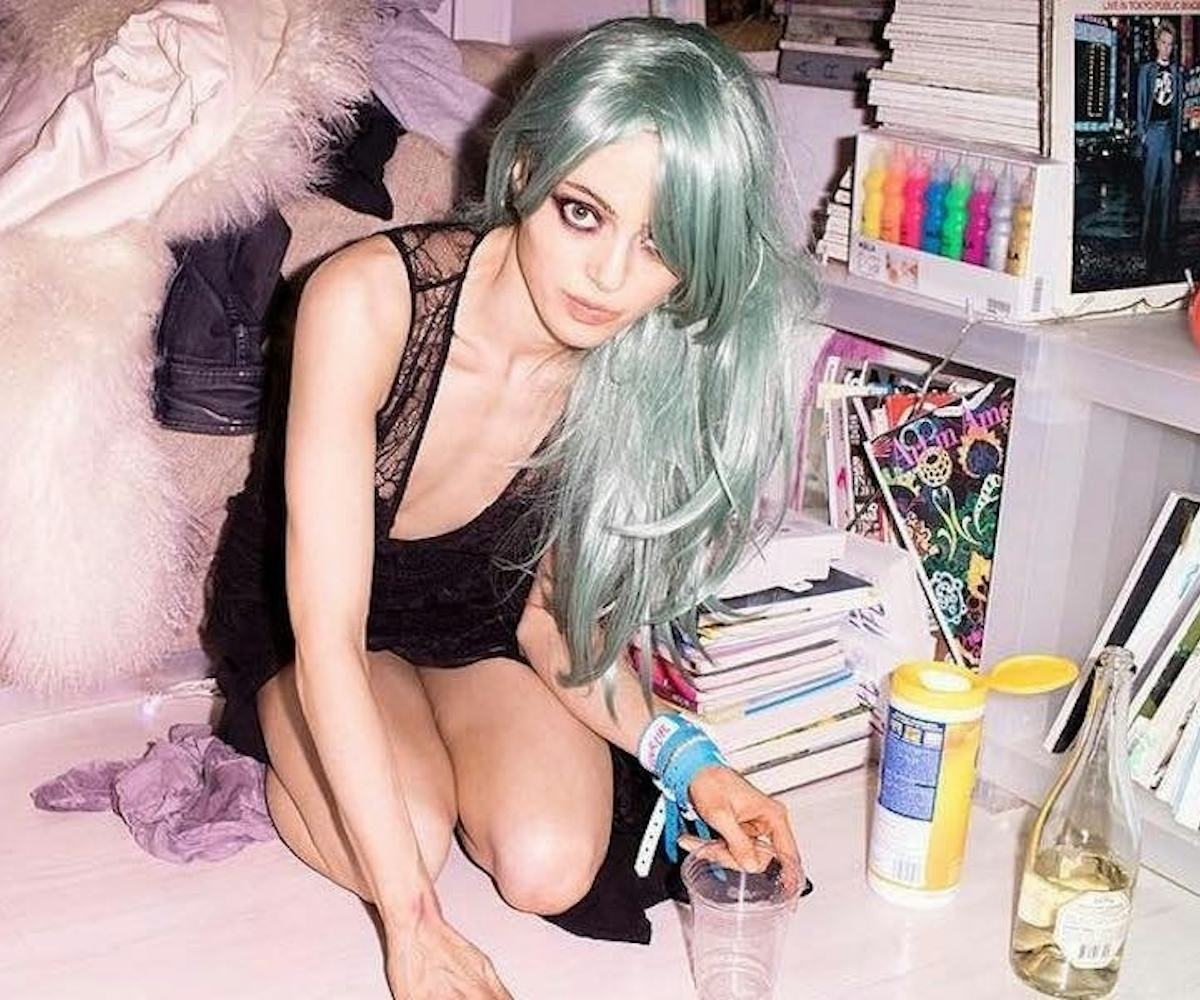 Photo by Ben Ritter via @cat_marnell on Instagram
The Most Unrelatable Things Cat Marnell Said About Money In New Interview
"I love a decline—I don't care"
Cat Marnell, socialite and author of How to Murder Your Own Life, has delved into her finances with The Cut, and offered some of the most unrelatable quotes about money that I have ever read. In the years since she shared what it was like working in fashion editorial and frequenting NYC's club scene, she's gone to rehab in Thailand, visited just about every European country imaginable, and "gotten down to zero with money," or as close to zero that anyone with a rich family can get.
Marnell initially considered Europe to be a financially easier option over NYC because "If I spend $100 a night for a hotel, that's $3,000 a month, and that's a little less than my Chinatown rent, you know?" After going broke through a bout of hotel hopping, she eventually downgraded to "tiny, shitty hotels" and hostels, and went "full hobo," which to her meant finding creative places to sleep when someone wasn't loaning her money. She also adds "When I get low on money, I just go to a cheaper country," without going into further details.
She discusses another living situation at length, which was her first apartment following her book deal that she got around half a million dollars for. She immediately went for a Tribeca loft (rather than a more sensible choice, given that $500,000 doesn't really get you much in NYC when it comes to real estate) that was out of her budget. Marnell explains: "It had three levels and a private entrance on Cortlandt Alley. It was enchanting. But I couldn't afford it. That's when I wasn't paying taxes." It wasn't just the price of the apartment that drained her finances though, it was also the stuff she filled it with. "I got one of those massive marble tables from White on White, and an Icarus Wing light, and this other Italian lamp that would change colors," she says. "I bought an embroidered pillow for $4,000." You know, practical purchases.
It is stressed, though, that Marnell's rich background comes from a matriarch, not her father. "Everyone's always like, 'Oh, she has daddy's money.' First of all, that's very sexist," Marnell states. "It was always my grandmother's money." So she's still definitely rich, but like, her money is older and more feminist.
Perhaps one of the most telling lines about the economic differences that will forever separate myself and Marnell, is her feelings of having her card get declined. "I love a decline—I don't care. Decline all day. I'm not ashamed," she boasts. She also talks about the enormous tax debt she accrued (and began paying back after leaving rehab in Thailand) with ease, "At that point, I owed at least $125,000 in taxes, and I've been catching up ever since. And I'm cool with that. I just wasn't on this planet for a while, really." Another debt, that she owes to her mother, doesn't seem like a point of contention whatsoever, whereas my mom still brings up a vet bill she helped pay two years ago when I was between jobs. Marnell describes the conversation with her mother about the money she owes her like this: "I do owe my mother $30,000, though. I told her I was talking to you about money today, and I was like, 'Is it okay if I mention that I borrowed $30,000 from you?' And she was like, 'As long as you say that you haven't paid it back yet.'"
If you're in the mood for a good hate read, check out all of Marnell's financial wisdom here.