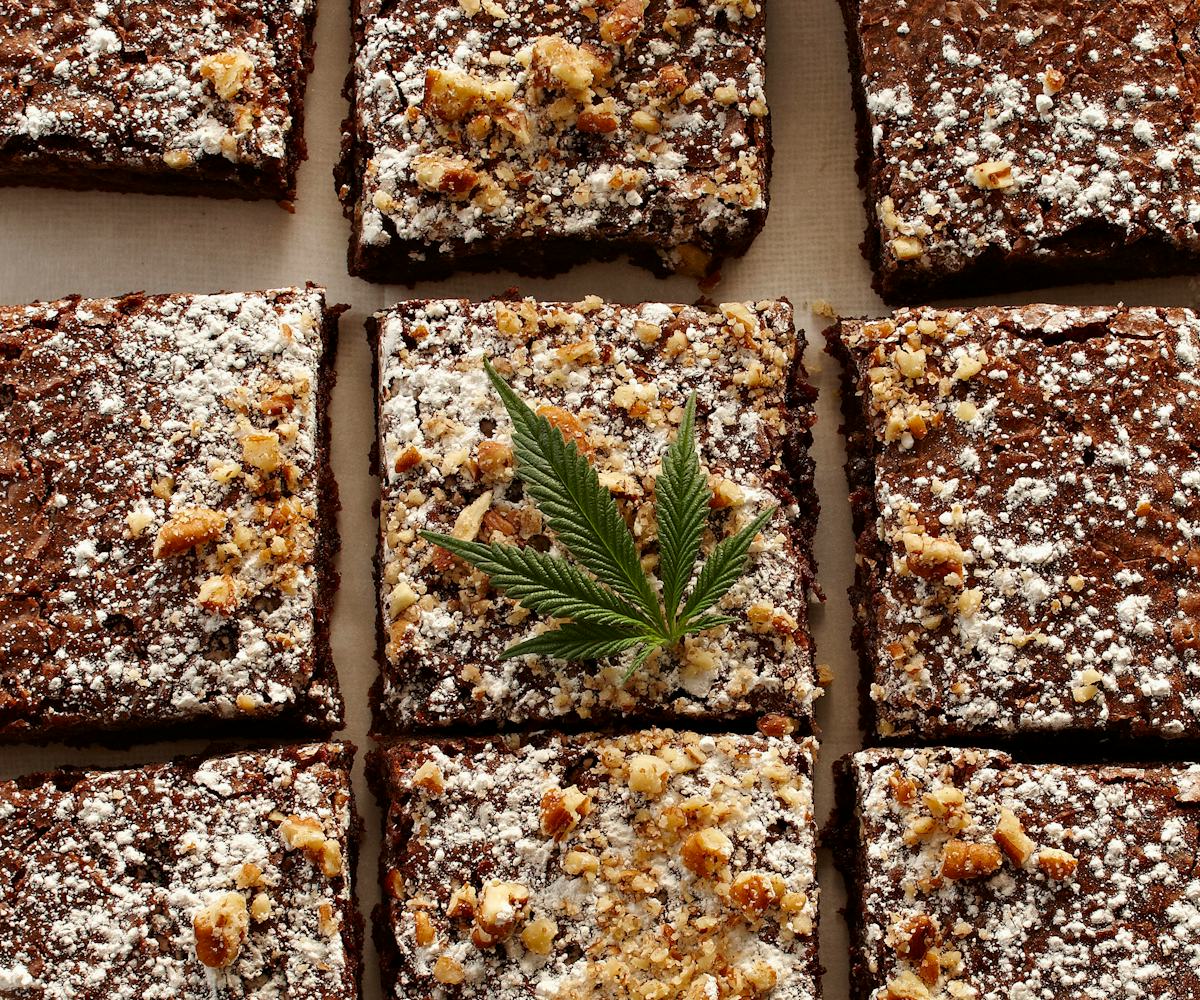 The Health Department Is Taking Away My Favorite CBD Treats And I Want It To Stop
I feel personally attacked
The New York Department of Health (DOH) is rounding up all my favorite CBD pastries from restaurants across the city, and I'm feeling personally attacked. A DOH representative told Eater, "The Health Department takes seriously its responsibility to protect New Yorkers' health. Until cannabidiol (CBD) is deemed safe as a food additive, the Department is ordering restaurants not to offer products containing CBD."
According to a different Eater article, published a day prior to the decision, DOH representatives "embargoed" $1,000 worth of cookies, pastries, and CBD powder carried by Fat Cat Kitchen, a New York City restaurant, from being sold. Previously, the DOH visited Fat Cat Kitchen twice, though made no mention of the CBD treats.
The restaurant owner, C.J. Holm, told Eater that the DOH said CBD, a legal substance derived from cannabis, cannot be sold when used as a "food additive," but on its own, as an oil or in a vape, it is entirely legal. "It's like telling me I can buy rum and I can sell rum, but I can't sell a rum baba... It makes no sense," Holm said. She alleges that when she called the DOH to question the decision, the staffers who took her call did not know what CBD is, adding, "They couldn't even intelligently explain to me exactly what the problem was when I spoke to them on the phone."
Trials conducted on CBD have not yet provided sufficient evidence to support its suggested health benefits, which include reducing anxiety and pain. But, even if it's nothing more than a placebo when added to my favorite rainbow sprinkle-covered cookie from by CHLOE., I don't see anything wrong with choosing a dessert that *could* help ease my anxiety if I am looking to appease my sweet tooth anyway.
Prior to this decision, according to the New York Times, five other restaurants across the city have been asked to stop selling CBD infused products since January. The NYT report explained that the Drug Enforcement Administration lists CBD as illegal, because it comes from a banned drug, while the Food and Drug Administration forbids it from being sold as a dietary supplement or in food that crosses state lines.