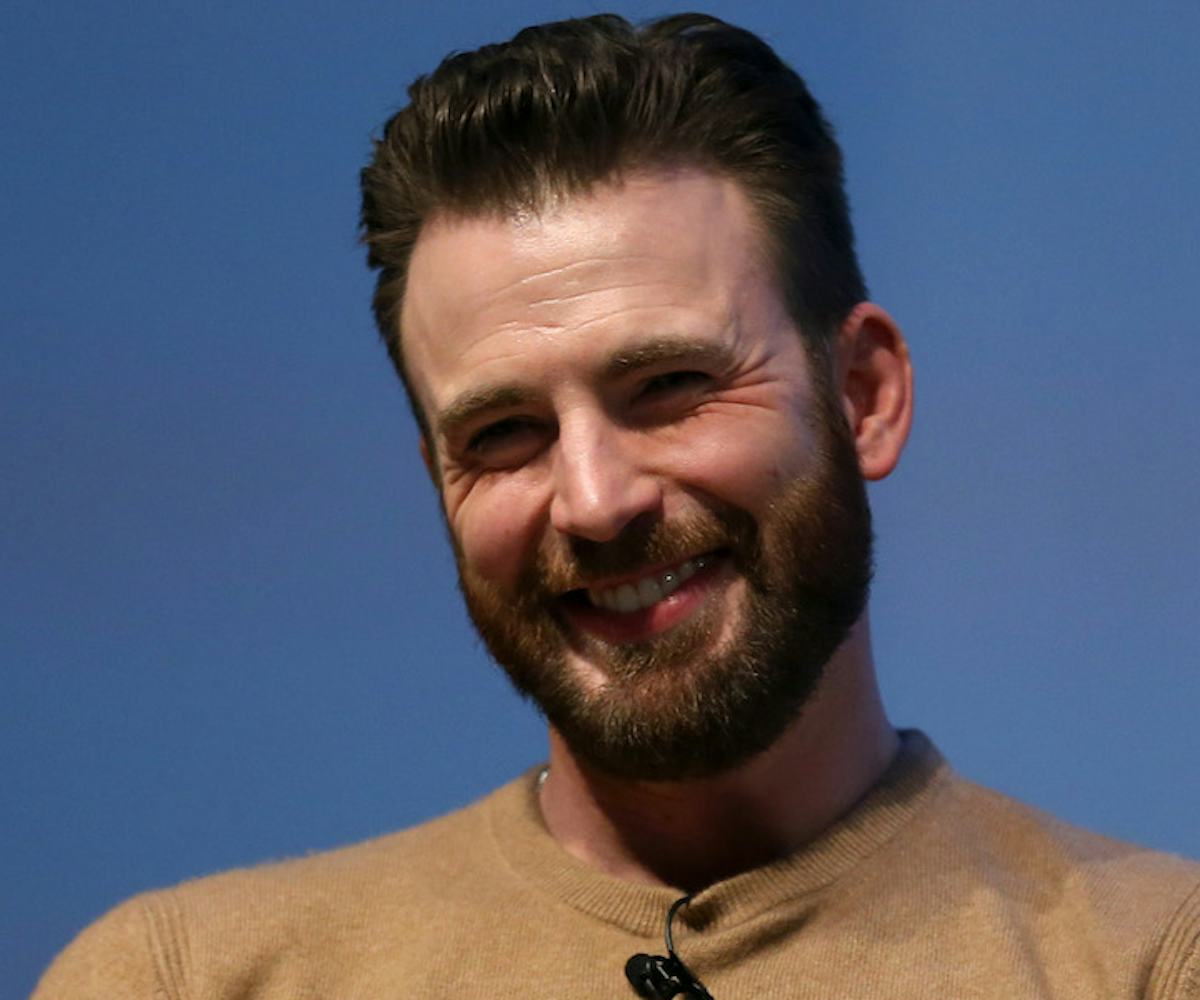 Photo by Phillip Faraone/Getty Images for WIRED
Chris Evans Might Play Dr. Orin In The 'Little Shop' Movie & Suddenly I Don't Hate The Dentist Anymore
Whip out the laughing gas right now!
For the better part of the past three months, I've been in and out of the dentist's office, catching up on several years' worth of missed dental work. It's been a grueling process. It's also served to remind me that while the dentist's office may not be hell precisely, it certainly feels like it. Or at least that's what I thought before I heard today's news that heartthrob (and one of many famous Hollywood Chrises) Chris Evans is currently in talks to portray Orin Scrivello, D.D.S. in Greg Berlanti's upcoming film adaptation of Little Shop of Horrors. Suddenly, I love the dentist. In fact, I wish I could live at the dentist's office. Pry my mouth open. This is my home now.
Fresh off his eight-year multi-million-dollar stint with Marvel (which concluded with last year's box office-breaking Avengers: Endgame), the former Captain "That Is America's Ass" America is ready to enter the next phase of his career. Right now, the actor is gearing up for the April release of his upcoming Apple TV+ crime drama miniseries Defending Jacob. But all I care about is Chris Evans as the demented dentist antagonist in Little Shop of Horrors. Who cares if he's completely evil, narcissistic, and the physical embodiment of the stereotype that all dentists get a kick out of inflicting pain on others? It's Chris Evans, after all! This is the same man that played the ultimate villain in Rian Johnson's Knives Out, but was still beloved by audience members simply because he spent the duration of the movie wearing a particularly luxurious sweater. So, yes, I'd be more than willing to take any laughing gas he gives me.
If Evans does end up with the role, he will be in good company: in the wildly popular, Oscar-nominated 1986 film, the role was played by the one and only Steve Martin, and Smash's Christian Borle is currently portraying the character in the Off-Broadway production of the smash-hit musical that is playing in New York at the Westside Theater Upstairs.
Though most details about the upcoming Greg Berlanti production are unconfirmed, many casting rumors are floating around, including the involvement of Rocketman's Taron Egerton and Evans' Avengers co-star Scarlett Johannson as respective leads Seymour and Audrey. So far, Pose's Billy Porter is the only actor to have signed a contract for the film, in which he will voice Audrey II, the blood-hungry Venus flytrap that flips Seymour's life upside-down. This is all plenty exciting, but I won't rest until Chris Evans has signed his contract too. Give me Chris Evans singing "Dentist!" or give me death (by laughing gas)!