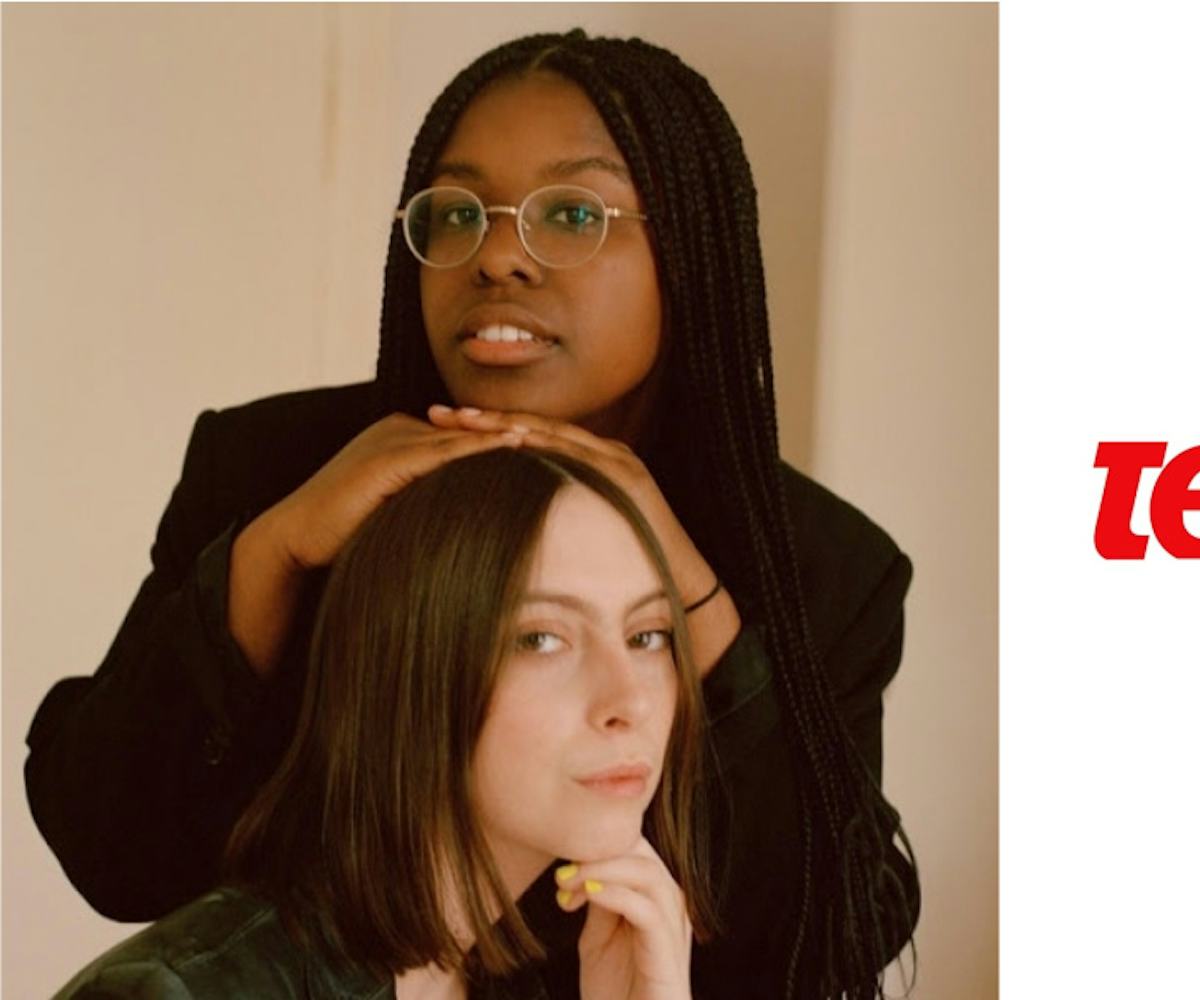 Photo by Hailey Heaton
Pop Duo Calls Out 'Teen Vogue' For Allegedly Using Song Without Credit Or Compensation
Coco & Clair Clair's fans are also calling out the publication
Up-and-coming bedroom pop duo Coco & Clair Clair are calling out Teen Voguefor the use of their song "Pretty" in visuals for monetized content. Allegedly, Teen Voguedid not receive permission, nor did it compensate the artists, for the use of the song in content for the 2019 Acne Awards this past June. At the time of publishing, the publication has not given credit in the Instagram post announcing the Awards, nor has it acknowledged the allegation.
The track came out in 2017 and can be heard clearly in the video slide of Teen Vogue's Instagram post, below. In the caption of the post, Teen Vogue credits the stylist, as well as hair, makeup, and nail artists, enlisted for the shoot. The Acne Awards that viewers were directed to list 32 products recommended by Teen Vogue, which use affiliate linking.
Coco & Clair Clair called out Teen Vogue on Twitter, captioning a tweet by TV, "Y'all forgot to learn how to credit & pay artists for their work when you used our song in your acne awards Instagram video without asking or providing compensation to us." The duo confirmed in the replies that Teen Vogue did not reach out to them prior to posting the video.
Coco separately tweeted, " Teen Vogue stole our song for a pimple campaign how are you guys doing today."
The comments for the Instagram post from June are now filled with fans calling for justice for Coco & Clair Clair. Musician Clairo wrote, "Please credit @cococlairclair, two really hardworking musicians that deserve to be celebrated and lifted up like everyone else. It's really great that you found & loved their music, but it's nothing unless you're empowering them as well."
Others have joined in calling for Teen Vogue to credit and compensate the artists, also tagging fashion watchdog account Diet Prada to bring the issue to its attention. User @bigdumbgirl wrote, "It's really telling that y'all thought not crediting artists like @cococlairclair was fine... was it because they're smaller up and coming artists that you thought they wouldn't notice or that they didn't deserve their credit or compensation?"
Coco & Clair Clair also shared two posts from fans to their Instagram Story. "Atlanta talent not here to boost your shit for free," user @by____j_g wrote, adding, "@cococlairclair made this track." Another pointed out the long list of credits given to artists in the original post by Teen Vogue, and that Coco & Clair Clair were left out despite this.
Coco & Clair Clair have confirmed to NYLON that compensation has yet to be offered by Teen Vogue, but declined to give additional comment at this time.